Image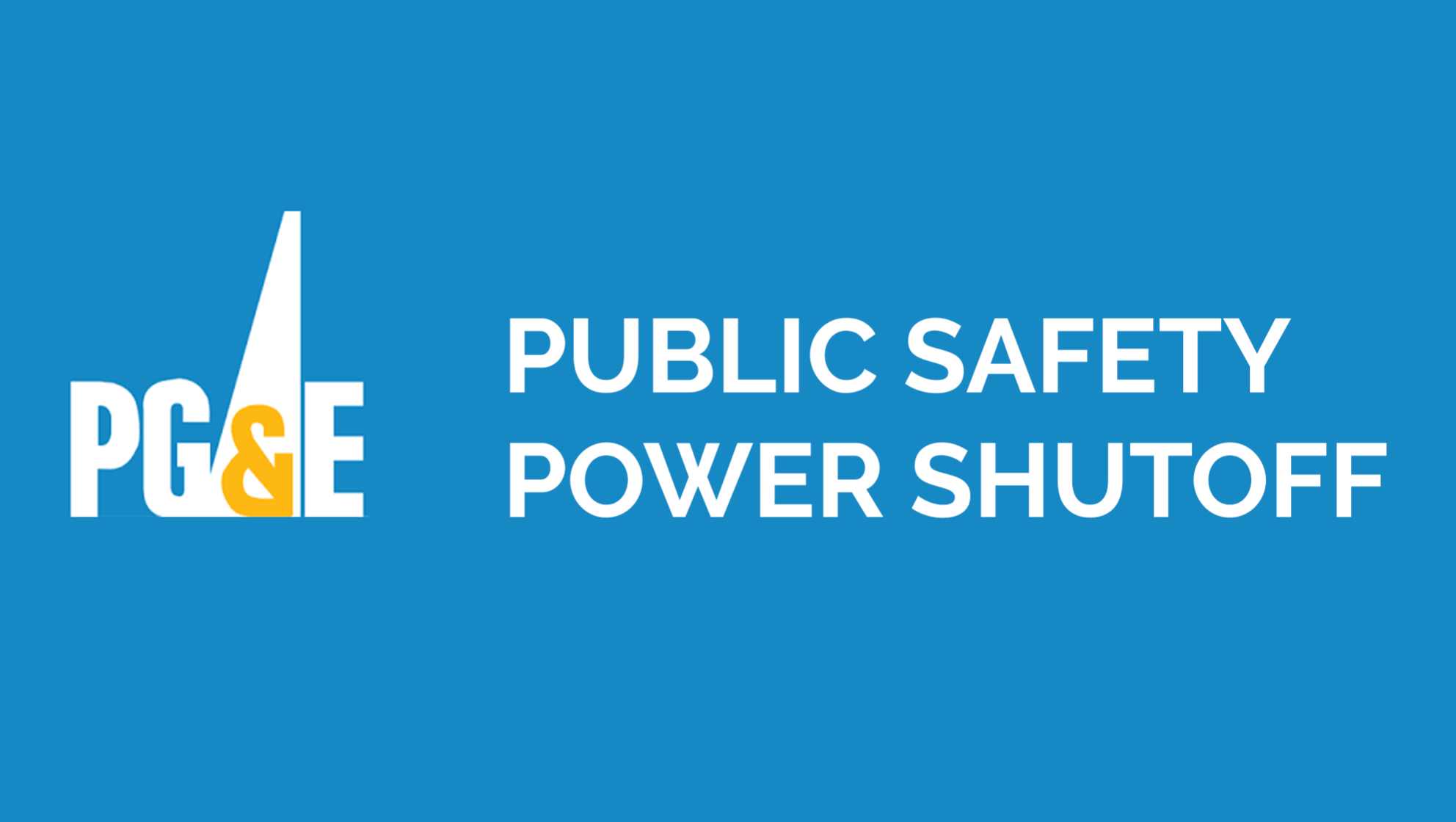 PG&E's Public Safety Power Shutoff (PSPS)
Para obtener esta información en español haga clic aquí.   PDF
Để biết thông tin này bằng tiếng Việt, xin vui lòng bấm vào đây.   PDF
Is SJW ready for a PG&E Public Safety Power Shutoff?
SJW is prepared! We have invested not only in the pipes, tanks, and water treatment infrastructure for the future, but the purchase and installation of back-up power and control systems that might be called upon from time to time during electrical power outages.  
During a PSPS event, all PG&E customers in the affected area will be without electric power. SJW back-up power systems will be at the ready to provide necessary electrical power to critical water distribution and treatment facilities.
San Jose Water works with PG&E to understand the potential impacts of PSPS events.  We also coordinate with local city and county emergency operations centers to ensure the best possible inter-agency communications before, during, and after a PSPS event.
What should I know about my water services during a power shutdown?
In the event that there is a power shutdown, SJW asks that all customers limit their water use to only essential activities such as cooking and bathing. Please refrain from other uses such as landscape irrigation. Turn off any irrigation controllers. Your conservation efforts during these PSPS events will reduce the need to operate fossil-fuel powered generators and pumps, as well as ensure that water storage reservoirs are kept full to meet fire-protection needs.
Image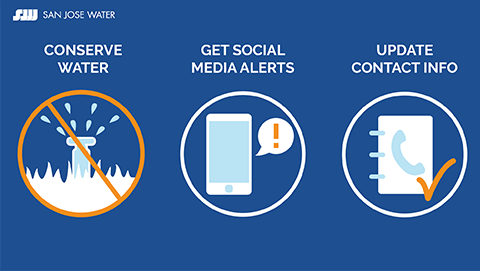 What else should I know about PG&E's Public Safety Power Shutoff Plan?
Here is a link to the PG&E Public Safety Power Shutoff (PSPS) FAQ page, which contains more information and resources on the program, possible duration of a PSPS event, how you and your family can prepare for these outages, and more.
Please note that PG&E will try to provide customers with advance notice before turning off the power as well as provide updates. But there is no guarantee because situations can change quickly. The power may be out for several days so prepare your family or business for this possibility, including back-up water supplies.
What can I do now to prepare?
All residents should be prepared for any natural disaster, including earthquakes and power interruptions. There are many sources of emergency preparedness information, including our own website.
Emergencies happen and we might need to reach you.  Let's make sure SJW has your most current contact information in case of an emergency. 

Send us your current contact information today!  Please include the following information so we can update the proper account(s) – name, address, account number, email, and phone numbers (please indicate if home, cell, business) – by emailing customer.service@sjwater.com or calling (408) 279-7900.

Follow SJW on Facebook, Twitter, and Instagram for the latest updates.
Prepare a home emergency kit for your family.
Where can I get more information during a PSPS?
San Jose Water will be providing regular updates about water service in several different ways.
Check out our website for the latest information: www.sjwater.com
Social Media: updates will be posted to Facebook, Twitter, and Instagram.
Text alerts, emails, and phone messages to affected areas.
For more information about public safety power shutoffs, click here.
Related Links