Image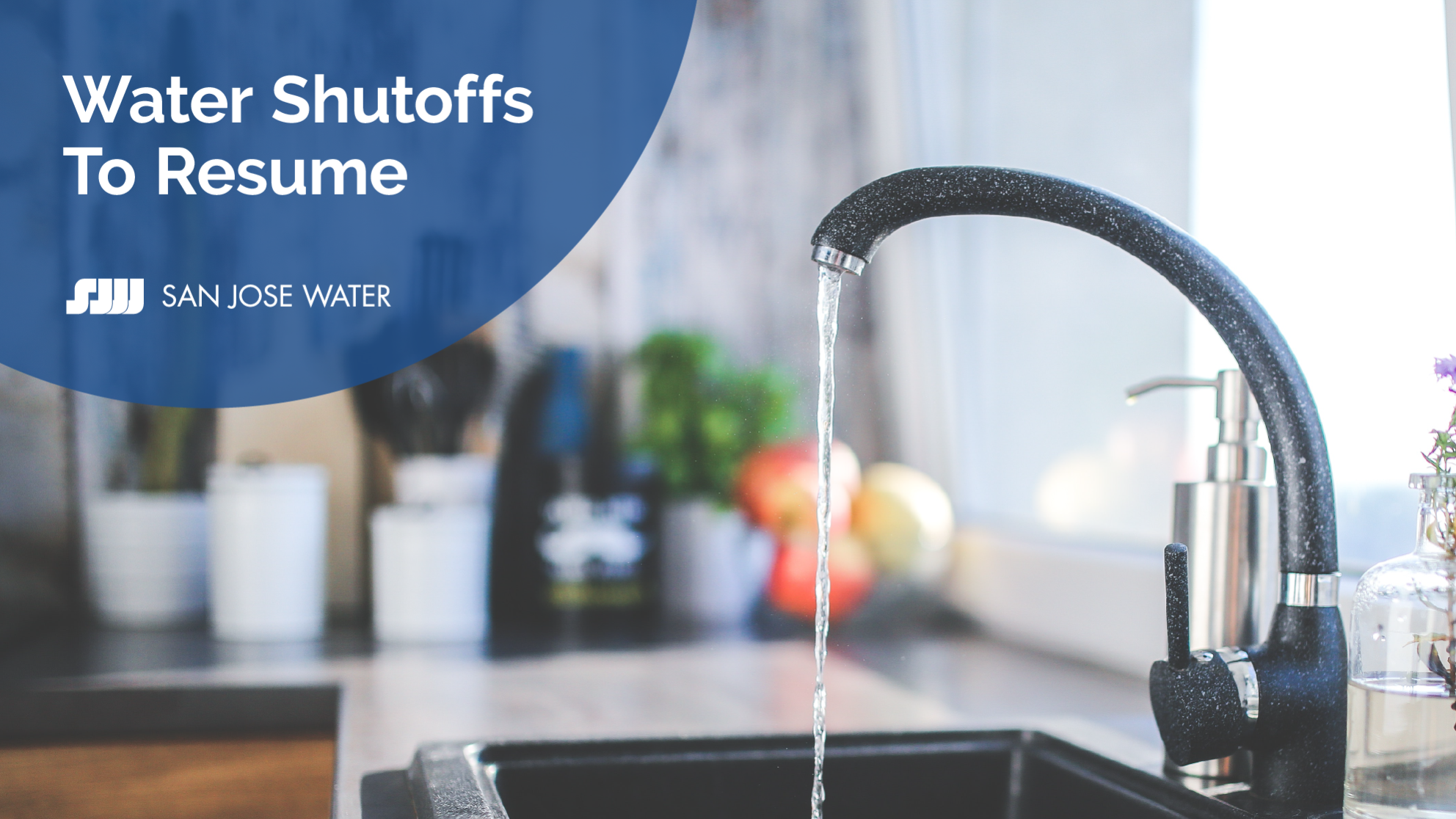 The shutoff moratorium ended February 1, 2022. These past two years, San Jose Water has not shutoff water service due to non-payment. If you have a past-due balance, you will need to pay your bill to avoid having your water service discontinued. 
Our Customer Service Advocates are here to help. We understand the struggles people have faced – COVID-19, job loss, delays in unemployment benefits, and other personal issues. We want to work with you.
The last thing we want to do is discontinue your water service. Our goal is to help you through this difficult time, and ask that you contact us as soon as possible.
Even paying a little bit of your bill periodically will reduce the balance due and make getting back to "normal" easier. We offer several possible ways to pay your bill. Please call us to work out a payment plan.  
Ways we can help:
Customer Assistance Program offers a 15% discount on water bills for income-eligible customers
Extended payment plans
Links to community resources
We accept credit and debit cards, along with other electronic payments. Visit sjwater.com/customer-care/billing-payment for more information.
Please call Customer Service at (408) 279-7900 or email us at customer.service@sjwater.com for help with your bill.
Shutoff Pause Ending
Governor Newsom's executive order preventing water shutoffs does not eliminate the obligation of water customers to pay for water service. 
Senate Bill 998, also known as the Water Shut Off Protection Act, outlines the water shutoff process utilities must follow.