SJW is Maintaining Safe and Reliable Water Service During the Coronavirus (COVID-19) Pandemic
Notification details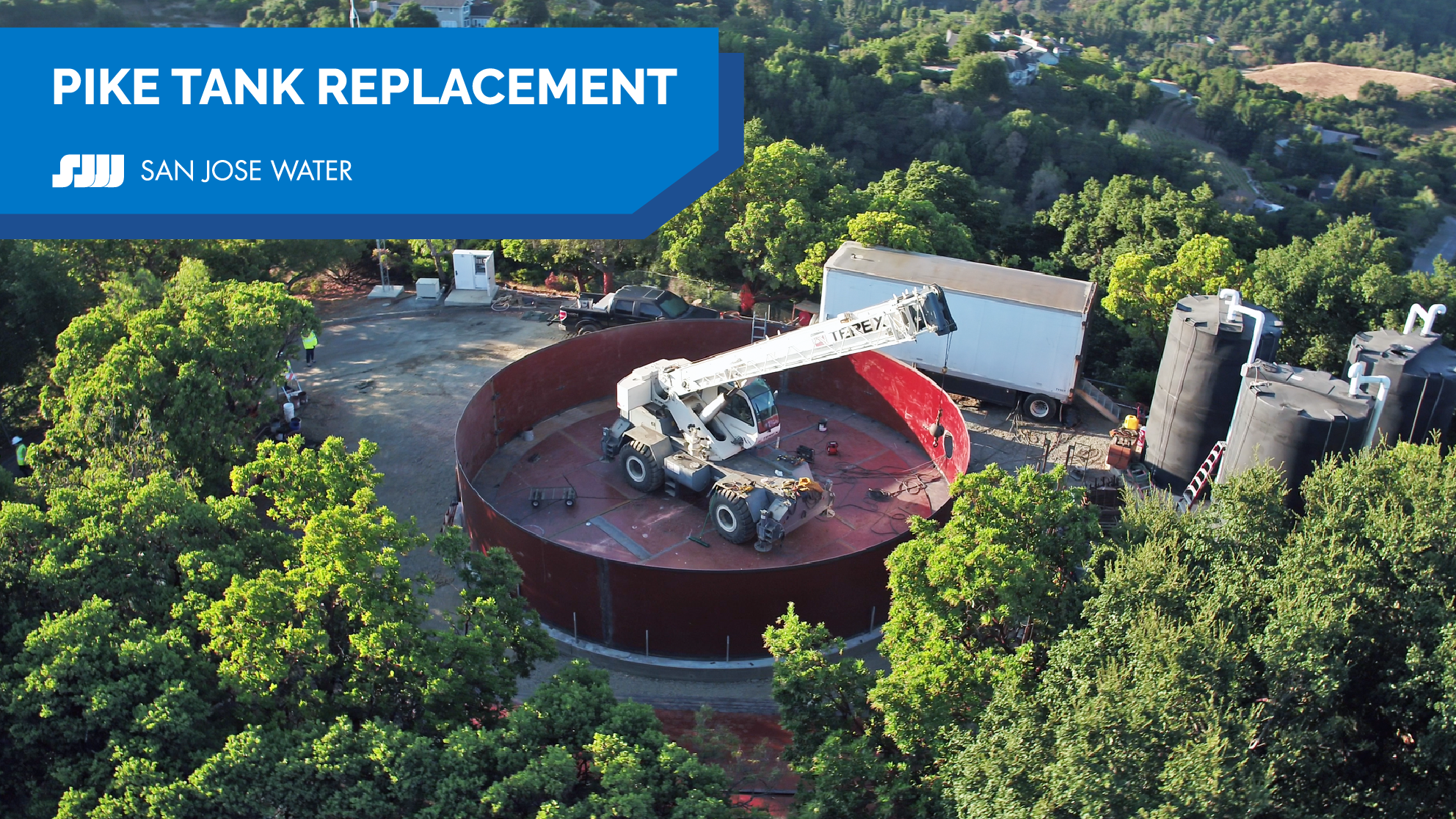 SJW Replaces 175,000 Pike Tank
A major part of SJW's commitment to provide safe and high-quality drinking water to our customers is the replacement of aging infrastructure. We're happy to announce the completion of our most recent effort: replacing the Pike Tank in Saratoga. Read more in our latest Water Blogged.
San Jose Water is now accepting Visa, MasterCard and Discover! Get started today and make payments a breeze. Go here to pay!
Meter Reading Resumes
Effective June 1, 2020, SJW resumed meter reading with enhanced safety precautions. Please maintain six feet of distance from our meter readers when you see them out in the field. In light of COVID-19, since March 17, 2020, SJW had suspended meter reading and established estimating billing for the safety of our employees and customers. For more information about this change, read our Frequently Asked Questions.
Protecting Our Employees
While most of our employees are now telecommuting, our front-line employees remain hard at work in the field.
⚠️ Please practice social distancing guidelines (6 feet away) when you see SJW employees in the field.
Did you know? Income-qualified customers receive a 15% water bill discount through our Water Rate Assistance Program (WRAP). More info.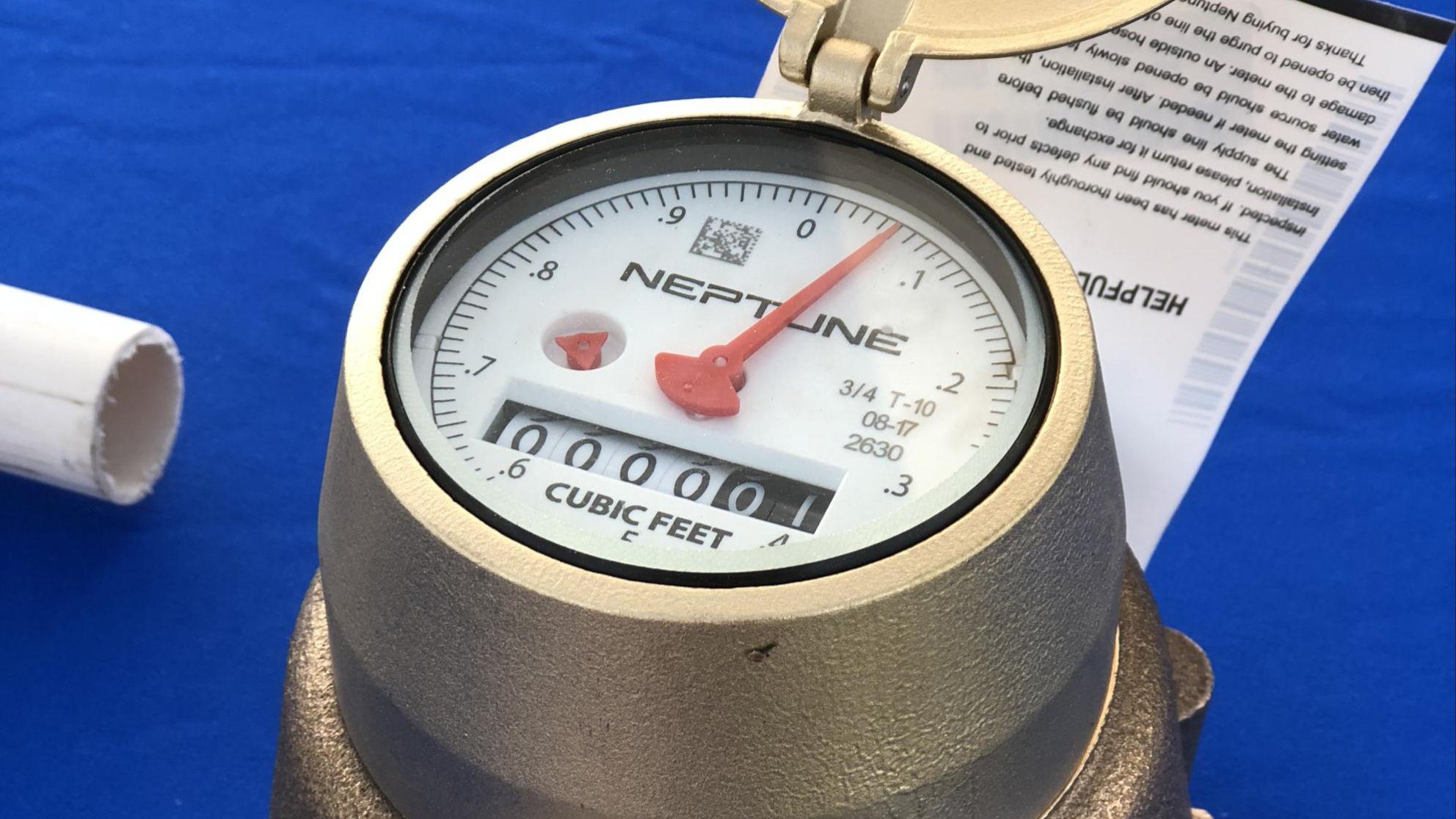 Get tips on reading your bill, online billing, reading your meter, and related information.
Water is a precious resource. Saving it now means more for generations to come. Conservation can also help you save on your water bill. Click here to learn how you can conserve.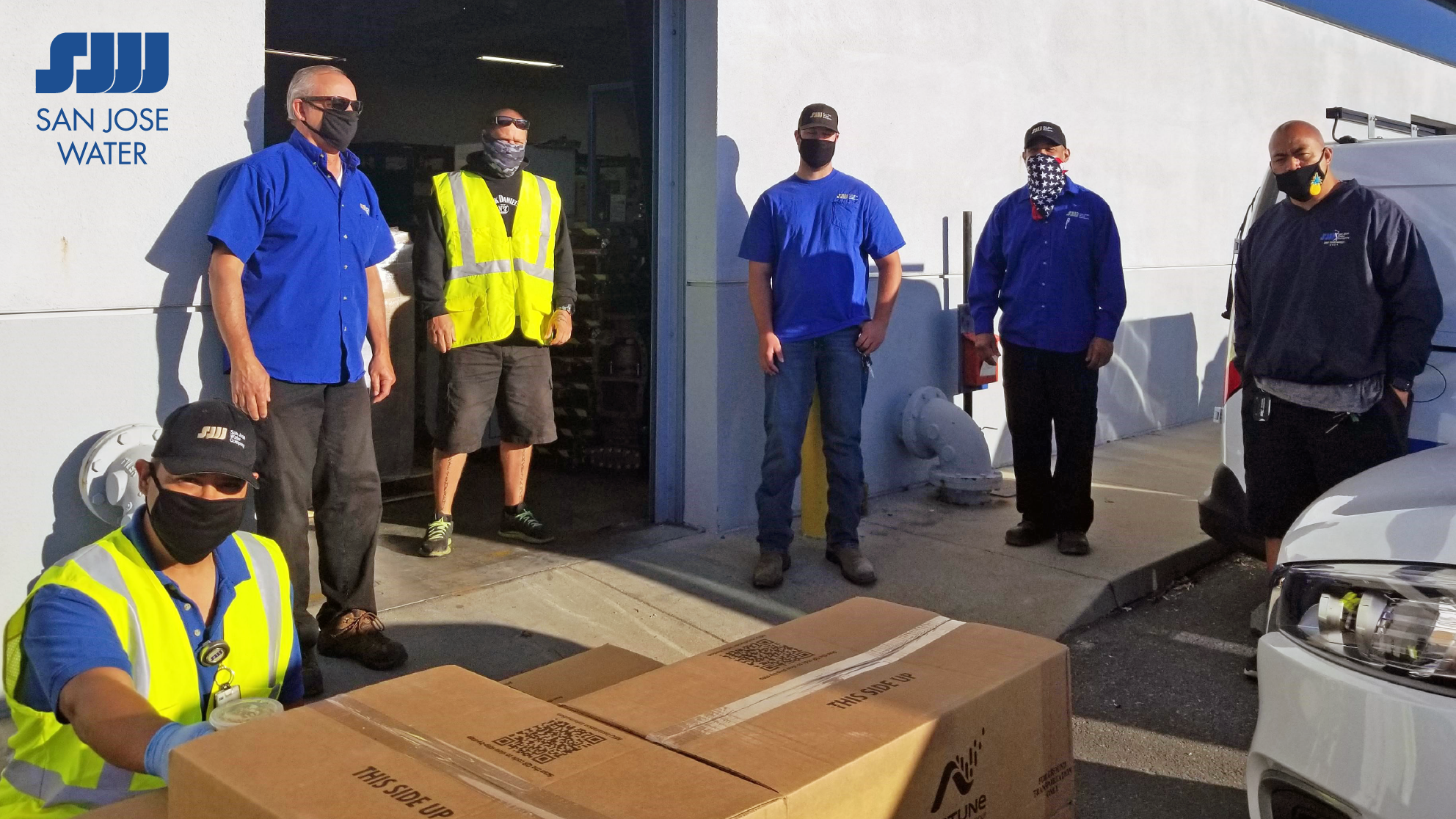 With over 230,000 water meters throughout SJW's 140-square mile service area and just one department responsible for making sure each and every one of them are in tip top shape: we devote our latest edition of Water Blogged to the amazing Meter Shop team!
As our costs of providing service increase, so must our rates. Learn more about rates and the rate setting process. 
Are you in our service area?
is
the San Jose Water service area.