SJW is Maintaining Safe and Reliable Water Service During the Coronavirus (COVID-19) Pandemic
Notification details
San Jose Water |
Home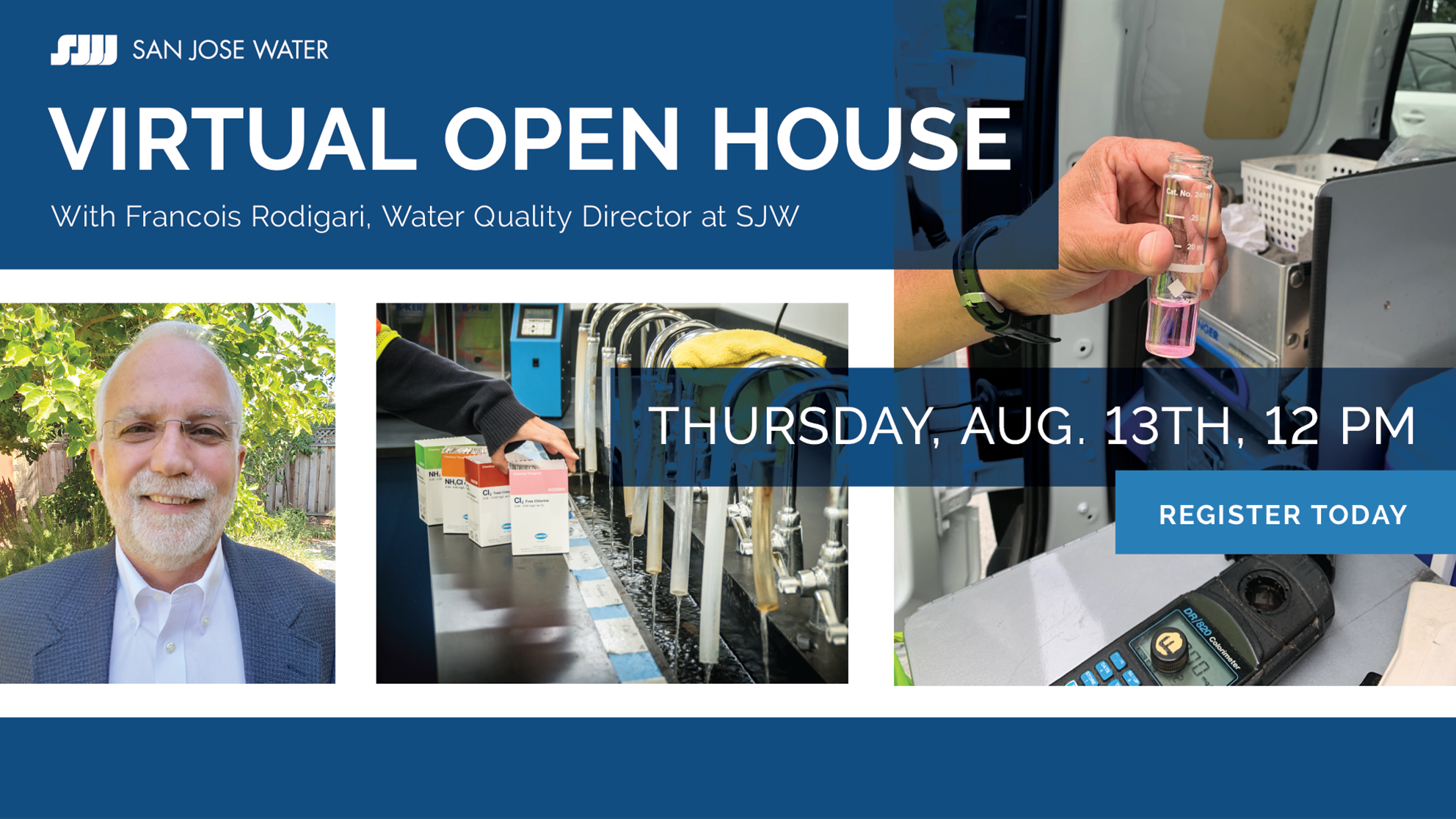 SJW Open House Webinar Series
It's Water Quality Month! Join us Thursday, August 13th for SJW's first Virtual Open House Webinar, where resident expert Francois Rodigari will guide customers through our rigorous water testing process, discuss steps we're taking to address PFAS and more.
Billing Updates
As you may be aware, in mid-March, we made the difficult decision to suspend meter reading over safety concerns for both our staff and our customers, and following the recommendations from state and local authorities.
We realize that this method has created confusion over our billing, with many customers receiving higher bills recently. Please visit sjwater.com/estimated-billing for more information on how this works.
---
COVID-19
Learn how SJW is addressing this ongoing situation at sjwater.com/COVID-19.
San Jose Water is now accepting Visa, MasterCard and Discover! Get started today and make payments a breeze. Go here to pay!
Meter Reading Resumes
Effective June 1, 2020, SJW resumed meter reading with enhanced safety precautions. Please maintain six feet of distance from our meter readers when you see them out in the field. In light of COVID-19, since March 17, 2020, SJW had suspended meter reading and established estimating billing for the safety of our employees and customers. For more information about this change, read our Frequently Asked Questions.
Protecting Our Employees
While most of our employees are now telecommuting, our front-line employees remain hard at work in the field.
⚠️ Please practice social distancing guidelines (6 feet away) when you see SJW employees in the field.
Did you know? Income-qualified customers receive a 15% water bill discount through our Water Rate Assistance Program (WRAP). More info.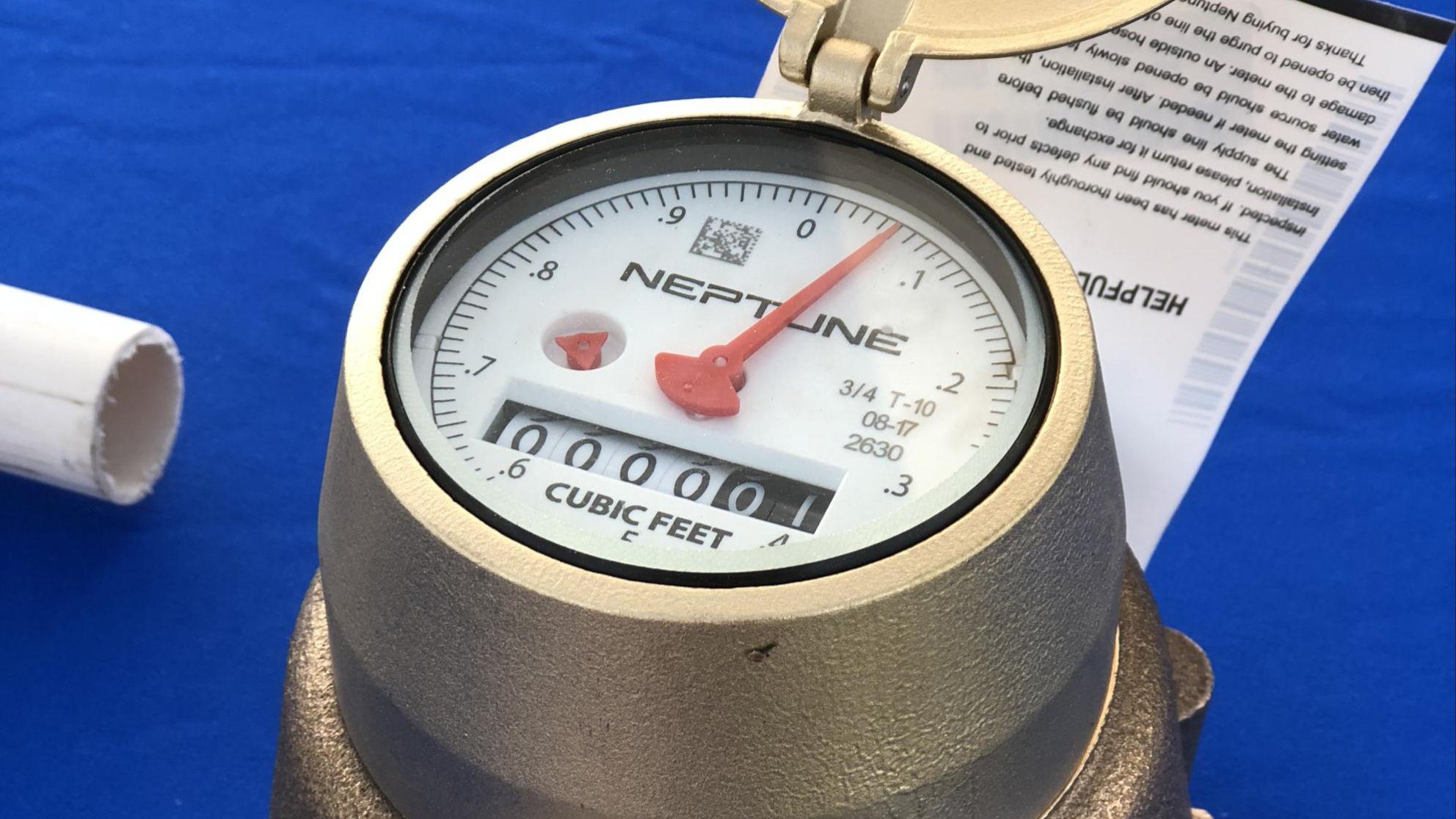 Get tips on reading your bill, online billing, reading your meter, and related information.
After several weeks or more of non-use, stagnant water in building plumbing can cause conditions that increase the risk for growth and spread of Legionella and other biofilm-associated bacteria. Take these preventative measures to protect employees' health when it's safe to open back up.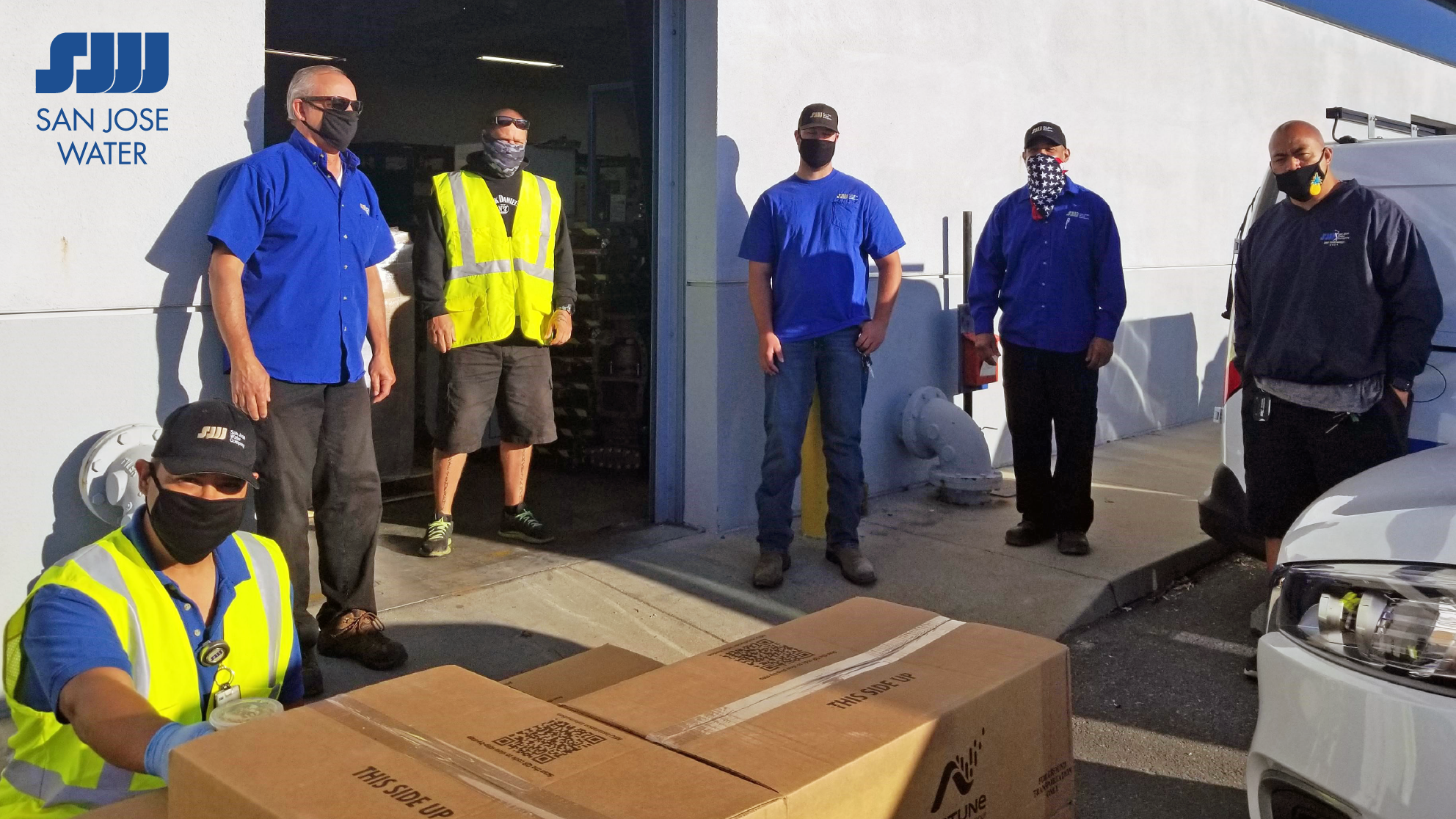 With over 230,000 water meters throughout SJW's 140-square mile service area and just one department responsible for making sure each and every one of them are in tip top shape: we devote our latest edition of Water Blogged to the amazing Meter Shop team!
As our costs of providing service increase, so must our rates. Learn more about rates and the rate setting process. 
Are you in our service area?
is
the San Jose Water service area.