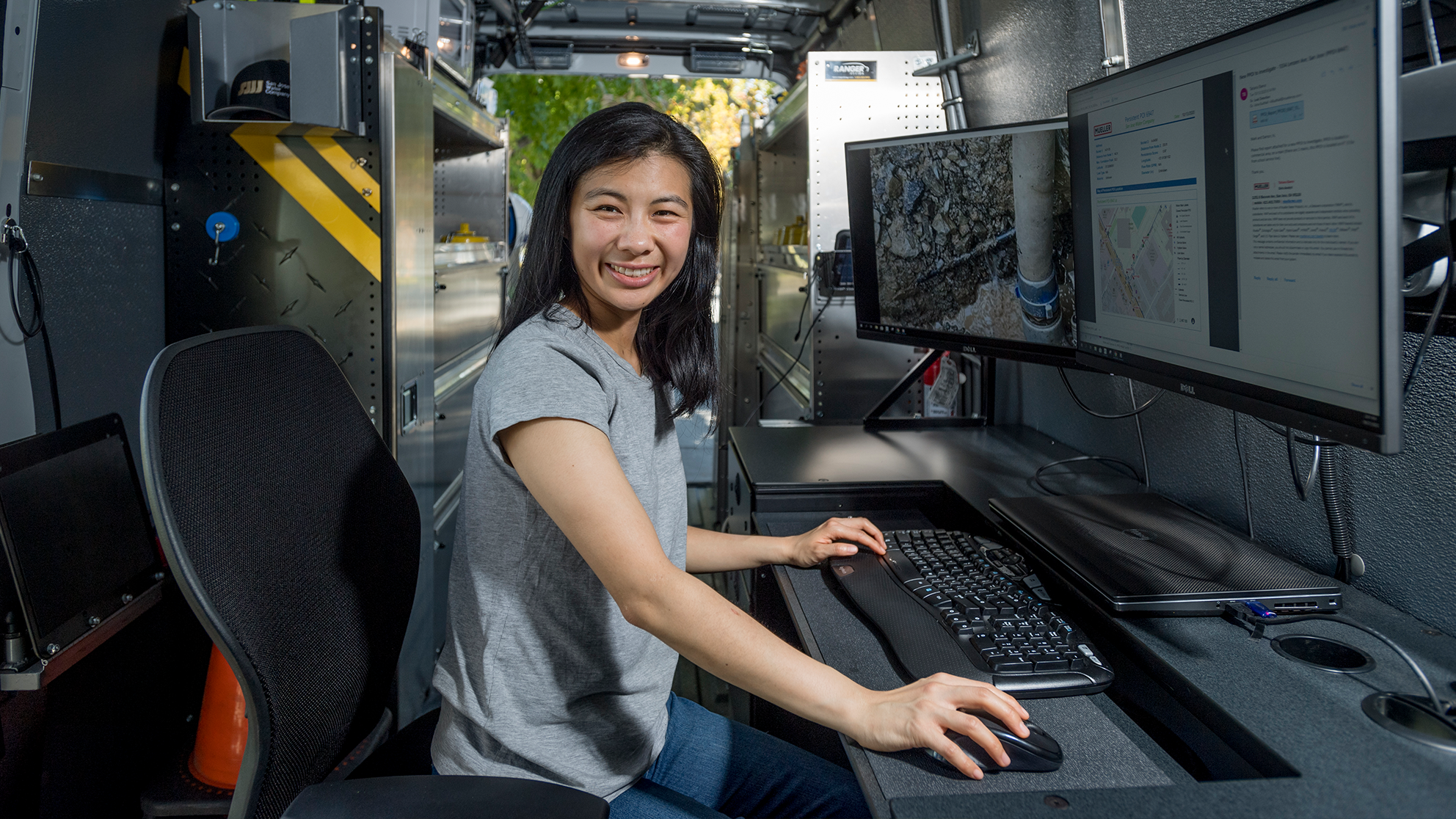 Advanced Leak Detection Program: Finding Leaks and Saving Water
Preventing water loss from our underground pipelines helps San Jose Water protect water resources and promote sustainability in our community.
We currently deploy the Echologics Echoshore-DX cellular fixed leak monitoring system, which uses acoustic technology to locate leaks throughout the system. By placing sensors on fire hydrants, the sounds generated by leaks on pipes up to 12 inches in diameter can be detected and analyzed. Other technologies are used to support our technicians as they pinpoint the location of leaks in the field.
This program offers several benefits:
Technologies