Image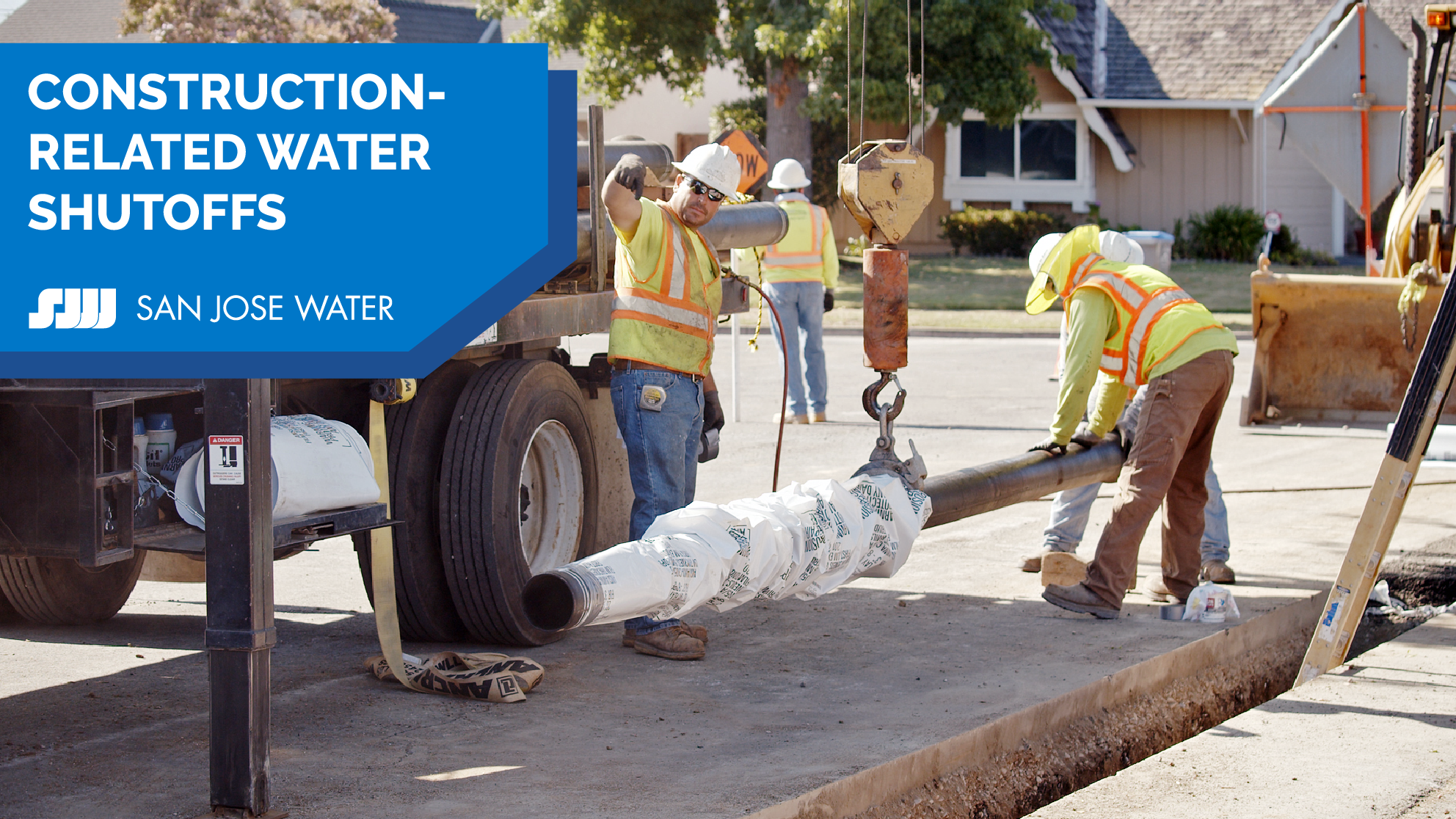 Construction-Related Water Shutoffs
On May 4, Governor Newsom indicated that construction would be allowed once again in California. You're probably already starting to see plenty of activity around San Jose and the surrounding areas. For San Jose Water, this means you'll see our contractors out there replacing old pipes with new ones.
With this important work, it's possible you will experience some inconvenience. To complete our work, we may need to shut off water service for a few hours, or restrict parking on the street during construction days. With people sheltering in place during COVID-19, this impacts customers more than it did in the past, when many of you were at work during the day.
Before water is shut off for infrastructure work, you will receive a door hanger two to three days in advance of the work beginning so you can prepare. You can check on projects at: https://www.sjwater.com/customer-care/service-alerts. Service alerts are also available on our Twitter feed at: @sjwater_alerts.
We understand that no one likes their water shut off, even for a few hours. But it is critical that we replace pipes, maintain our tanks and make infrastructure improvements.  We have authorized our contractors to begin construction on necessary projects in order to support the water system and avoid unplanned pipe breaks.   
We very much appreciate your understanding during this process. Our top priority is to always ensure safe and reliable water service.