General Rate Case 2022-2024
Image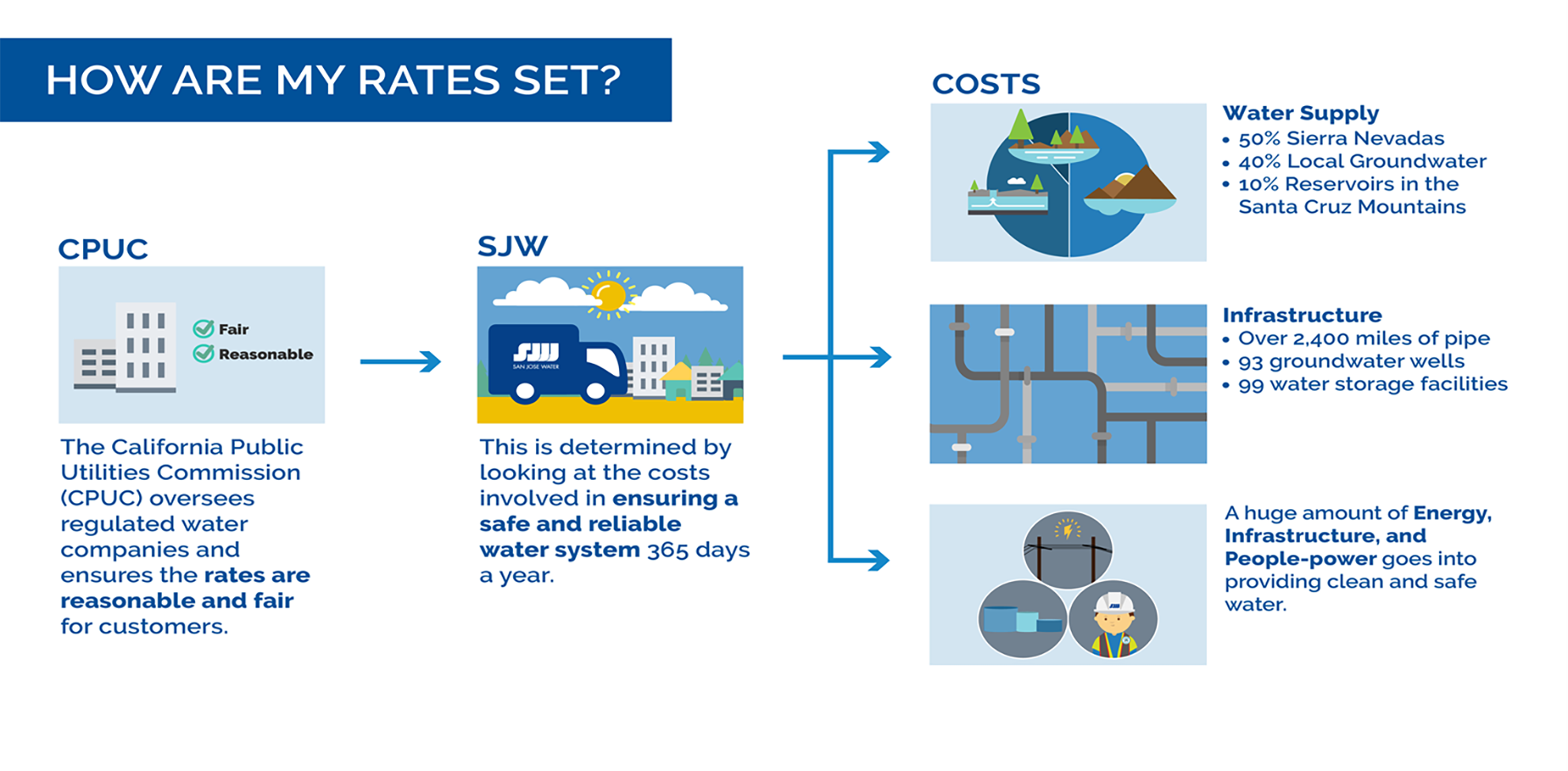 General Rate Case – what does this mean?
All water companies regulated by the CPUC are required to file a General Rate Case (GRC) every three years to ensure that rates accurately reflect the cost of providing service. In the GRC process, the CPUC sets rates to cover the costs of providing water — allowing us to earn a reasonable return on our investment in the water system. Major costs to operate a water system include purchased electric power, purchased water, treatment costs, groundwater pumping fees, labor and chemicals.
On January 4, 2021, we filed a GRC application for the years 2022-2024. The application is requesting a total increase of $87,712,000. 
The goal is to ensure:
Investment in the infrastructure needed to deliver reliable water service
The long-term health of our region's water supply
Reasonable and fair rates 
We plan to spend $435 million on water infrastructure over the next three years, including replacing approximately 75 miles of water mains. Just one of the many ways we keep your water safe and reliable.
Chain of events – how it works
SJW reviews its historical costs, projected costs, and planned water system improvements and prepares a General Rate Case application for consideration by the CPUC.
The CPUC Division of Ratepayer Advocates (DRA) analyzes our application and makes a recommendation.
The CPUC hosts public hearings to receive input from customers on the application.
The CPUC holds a formal hearing, presided over by an Administrative Law Judge (ALJ), which is similar to a court proceeding.
The ALJ issues a proposed decision.
The CPUC Commissioners vote on the proposed decision. New rates typically become effective five days later. The entire process can take 12 months or more.