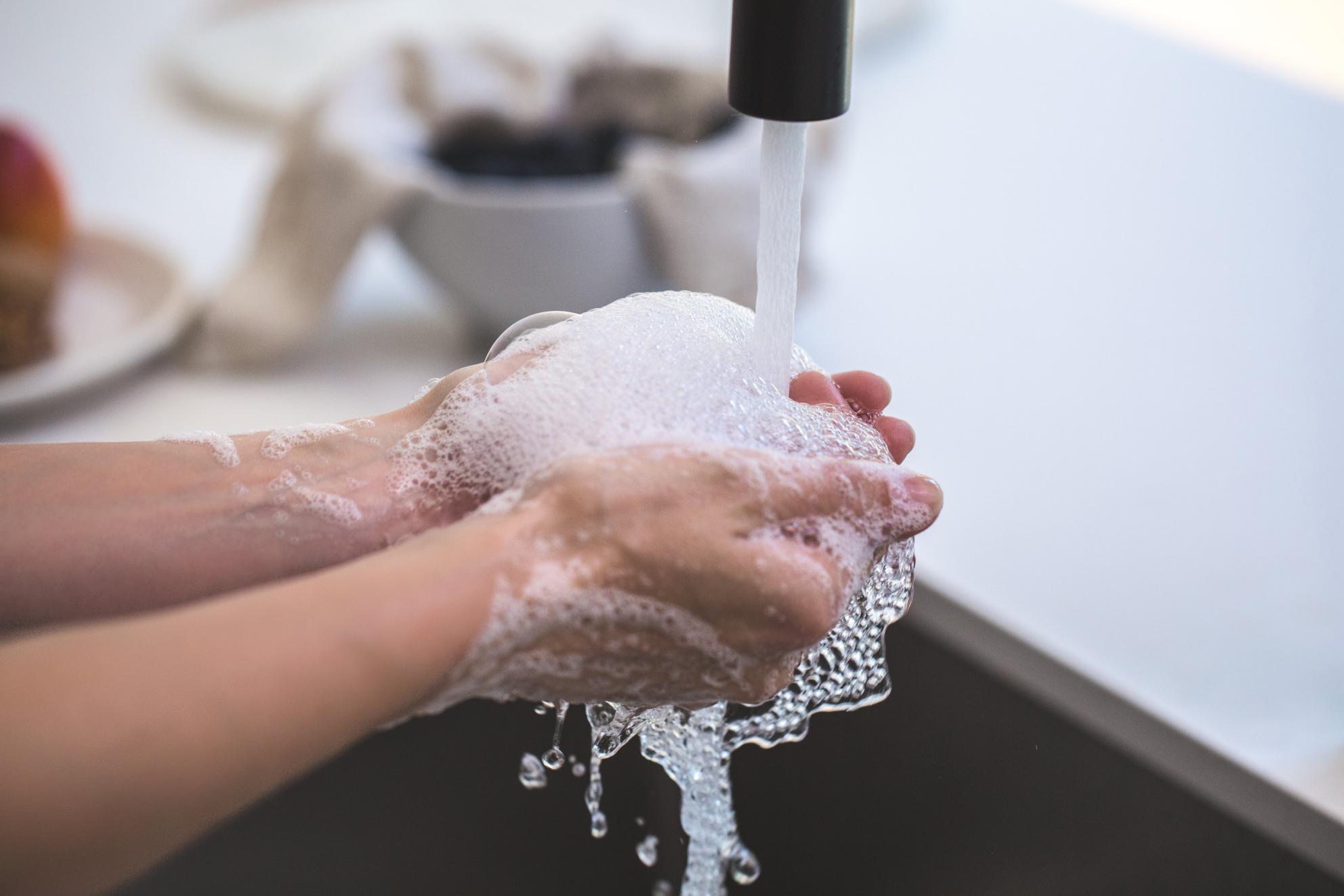 SJW is Maintaining Safe and Reliable Water Service During the Coronavirus (COVID-19) Pandemic
We are carefully monitoring the state and national advisories regarding COVID-19. While we work to ensure our customers maintain access to a reliable and safe water supply, we are also taking precautionary steps to protect the health of our employees and customers. Read on to learn more about how San Jose Water is addressing the COVID-19 situation. 
Check out KPIX's story regarding the safety of your tap water video.
Walk-In Office is Closed
On March 16, our walk-in office located at 110 West Taylor Street was closed to the public. 
We are here to help!  Our Customer Service team can assist you by email or phone at customer.service@sjwater.com or (408) 279-7900.
We are available Monday through Friday, 8:00 AM - 5:30 PM.
Some customers will receive a credit on their bill later this summer due to estimated billing during COVID-19. Check here to see if you are in the tier affected.
Payments
For the health & safety of our customers and employees, here are the ways to submit your payments:
Phone: Call (408) 279-7900 for our free automated payment service using your checking or saving account, available 24/7.
TIP: When making your phone payment, you will first be asked for your San Jose Water Account Number. Have it handy and ready! Later in the phone payment process, you'll be asked for your checking account routing and checking number information. Remember – you cannot use a deposit slip. Checking account information is required for your payment to be processed. 
Online: Visit www.sjwater.com/customer-care/billing-payment to submit a payment online with your checking or savings account.
TIP: Don't forget to click the second submit button so your payment actually gets submitted for processing!
Other Payment Options
These payment methods are currently still being accepted, but may take more time to process due to the current COVID-19 restrictions and requirements in place. 
In Person: Effective Friday, April 10th, payments will no longer be accepted at our Door Drop located at 110 West Taylor Street by the customer service parking lot. 
By Mail: You can also mail your payment to: 
San Jose Water Company, 110 West Taylor Street, San Jose, CA 95110
Please include your billing statement stub or service address/account number when mailing your payment. 
Posting of your Payment
Based on our limited services, payment posting might be delayed. This means that your new billing statement might not reflect your most recent payment. Our Customer Service team can confirm receipt when you contact us at customer.service@sjwater.com or (408) 279-7900. 
TIP: Save yourself a call or email by checking with your bank first to see if your payment has cleared. Please wait until your next billing statement to see the payment reflected. 
Start, Stop, and Transfer Service
SJW is still processing requests for starting, stopping, and transferring your water service. To make a request, fill out the form here: www.sjwater.com/myservice. You'll receive an email confirmation after we have processed your request.  
TIP: Send in your request at least 24 hours prior to needing it completed. If you prefer to make your request by phone, give us a call at (408) 279-7900 during normal business hours.
To help slow the spread of the virus, and limit the risk to our own staff, many of our employees are now working from home. However, due to the importance of ensuring continuous delivery of safe and healthy water, our front-line employees will remain hard at work in the field.
We are asking employees who have direct customer contact to take social distancing precautionary measures, such as avoiding handshakes and wearing disposable nitrile gloves while in customers' homes.
In addition, please practice social distancing guidelines (staying 6 feet away) when you see SJW employees in the field.
Learn more about how we're keeping our employees safe and healthy while they keep your water flowing here.
Are you aware of any employees who have been exposed to COVID-19?
We are not aware of any suspected or confirmed cases of COVID-19 amongst our employees. If this were to change, we would work with state and local public health officials to address the issue and protect the health of employees and customers.
Water Shutoff: Scam Alert
There have been several reports of people pretending to be San Jose Water employees calling our customers and asking them to pay their water bill immediately (to the scammers). They claim that if you do not pay, your water will be shut off.
This is a SCAM. San Jose Water is not shutting off any water service during the coronavirus pandemic.
Reach out to us at customer.service@sjwater.com or (408) 279-7900 to report a scam or for information about your account.
Field Requests
To continue keeping everyone healthy and safe, our technicians working in the field are available for limited essential emergency services. If you identify something that might require a property visit from one of our field technicians, our Customer Service team can assist.  We will need to discuss the issue and do some fact finding over the phone or through email, whichever you prefer.  
Please note – our field technicians are not making contact in person at this time. If we do respond to your property for an essential on-site investigation, we ask that you remain inside. The field technician will contact you by phone upon arrival and then call again afterwards to discuss the outcome of the investigation.  
San Jose Water has temporarily suspended all CATCH water conservation and other in-home appointments until further notice. We are committed to the health and wellbeing of our employees and customers. Keeping our employees away from situations where the virus may be present will help to prevent the spread of COVID-19.
Is my drinking water safe?
Yes, your water is safe. San Jose Water provides drinking water from one of three sources: groundwater from wells, surface water from our reservoirs in the Santa Cruz Mountains, and imported water purchased from one of three treatment plants owned by Valley Water.
According to the World Health Organization (WHO) and the American Water Works Association (AWWA), current treatment methods used by San Jose Water in our surface water treatment plants as well as purchased treated water from Valley Water are sufficient to disinfect water for contaminants, including COVID-19. Groundwater sources would not be sources for COVID-19, and existing required testing throughout our distribution system requires a chlorine residual to ensure water is clean and safe for consumption.
What is San Jose Water doing to ensure customers are protected from COVID-19?
While monitoring the state and national advisories regarding COVID-19, we have shared with our employees the preventative measures provided by the US Centers for Disease Control and Prevention (CDC) on how they can minimize the risk of catching COVID-19. San Jose Water also has robust emergency operations and business continuity plans that include the possibility of a pandemic. We have already and will continue to update them for COVID-19 as necessary to meet our service obligations to our customers and communities.
COVID 2020 Steps
SJW has taken many steps to ensure customer and employee safety during the 2020 pandemic.