Image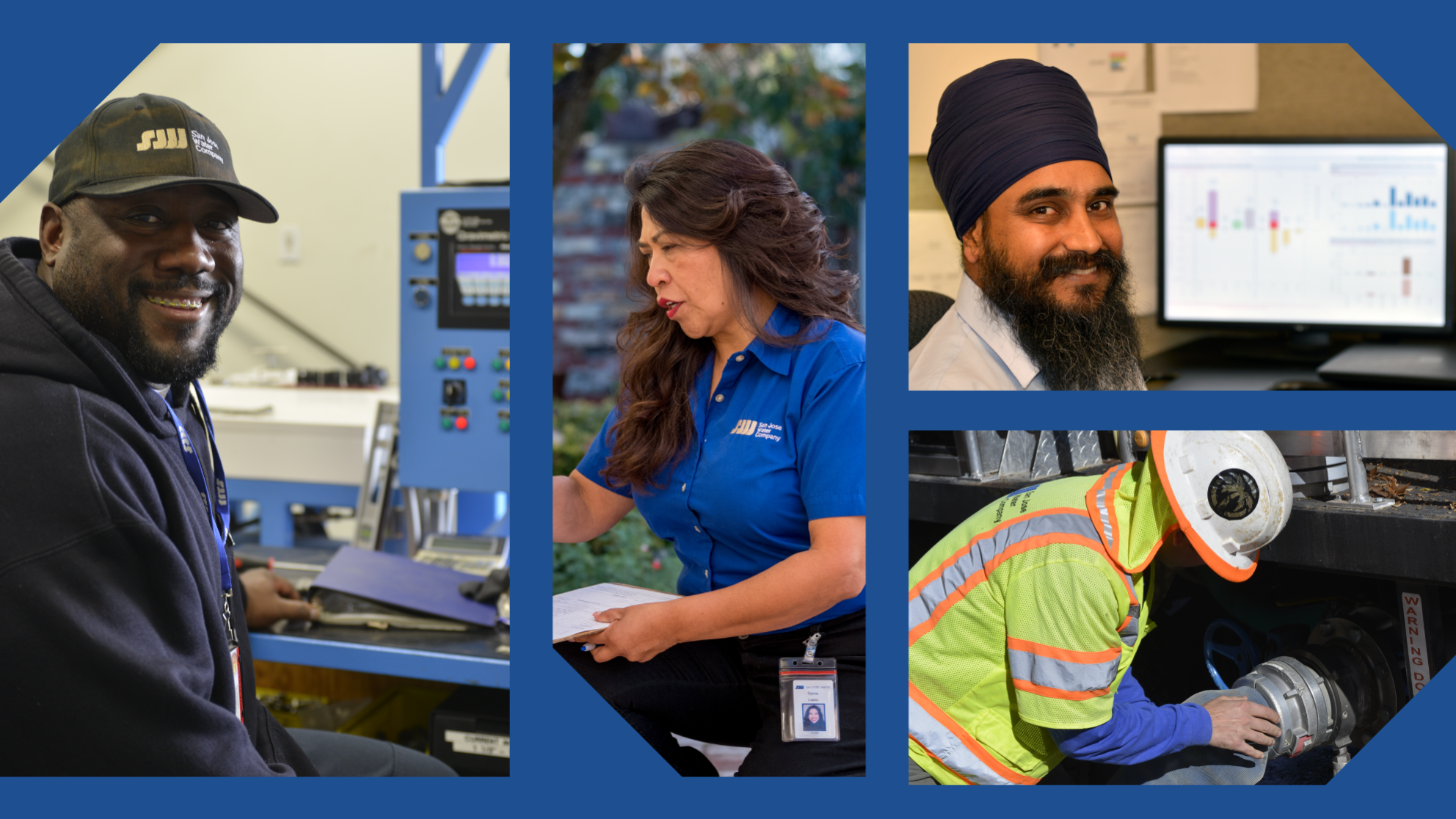 San Jose Water – Protecting our Employees While Keeping the Water Flowing During COVID-19
While we are committed to providing clean drinking water to the communities and families that we serve, we wanted to also let everyone know of the steps we are taking to keep our employees safe.
As part of normal operations, we plan for emergencies such as earthquakes and wildfires. We have business continuity plans in place to make sure our operations are maintained in the face of adversity. COVID-10 has created some unique challenges.  Below are some details of critical steps to keep our employees safe:
We closed all facilities to the public.
All incoming Customer Service calls, emails, and other work are being handled via our remote staff.
All employees who can work remotely are in place and doing so.
Eliminated all in-person and group meetings by utilizing video conferencing technologies.
All mission critical functions necessary to safely maintaining our water system, including water treatment, water quality, and maintenance, continue with important, additional safeguards:

Personal Protective Equipment (PPE) and disinfection products are available and required for all of our field staff.
All field personnel have their own vehicles assigned. Everyone is driving alone to maintain appropriate physical distancing.
We have segregated the mission critical employees into work rotations so they will not be working with other individuals. Work areas will be cleaned between individuals. Individuals are also at the ready, sheltering at home, to ensure we have redundancy for mission critical tasks.
Employees who are able to tele-work have been provided the necessary tools and equipment to do so.
We continuously monitor public guidelines to make sure our employees follow all safety and health guidelines. We are proud of every one of our employees that are working under extraordinary circumstances to make sure our customers receive high-quality and reliable water!