CPUC Rule 16
California Public Utilities Commission Rule 16 requires that customers maintain their service line and keep it in good condition so that we may perform routine service and maintenance work. Title 16 also requires that you provide and maintain a shut-off valve between San Jose Water and your service line.
If you suspect a leak which is SJW's responsibility, please let us know by contacting our Customer Service staff 24 hours a day at (408) 279-7900.
We are not able to provide recommendations for specific plumbers or advise you about specific repairs to your home.
Call us if water needs to be turned off at the meter. Please do not shut off your water at the meter box or tamper with the meter. If you cause any damage, you will be responsible for repairs or replacement.
Who's Responsible for What?
Understanding your water service to effectively troubleshoot issues
Many different pipes bring water into your home. And, it can be confusing. However, there's actually a clear distinction between who is responsible for the maintenance and repair of those pipes. We're here to help you learn more so you can troubleshoot any issues you may experience.
Image
San Jose Water Responsibility – SJW is responsible for the pipes that bring water from the water main located under the street, all the way to the meter outlet coupling. This includes:
Connection to the water main in the street
Service line from the main to the inlet side shutoff valve (curb stop or angle stop)
The water meter, water meter box and the outlet side coupling
Customer Responsibility – Customers are responsible for everything from the connection of their service line to SJW's coupling. This includes but is not limited to: 
Customer's service line from the meter to the house
House valve
All plumbing fixtures both inside and outside the house
Water Meters
Image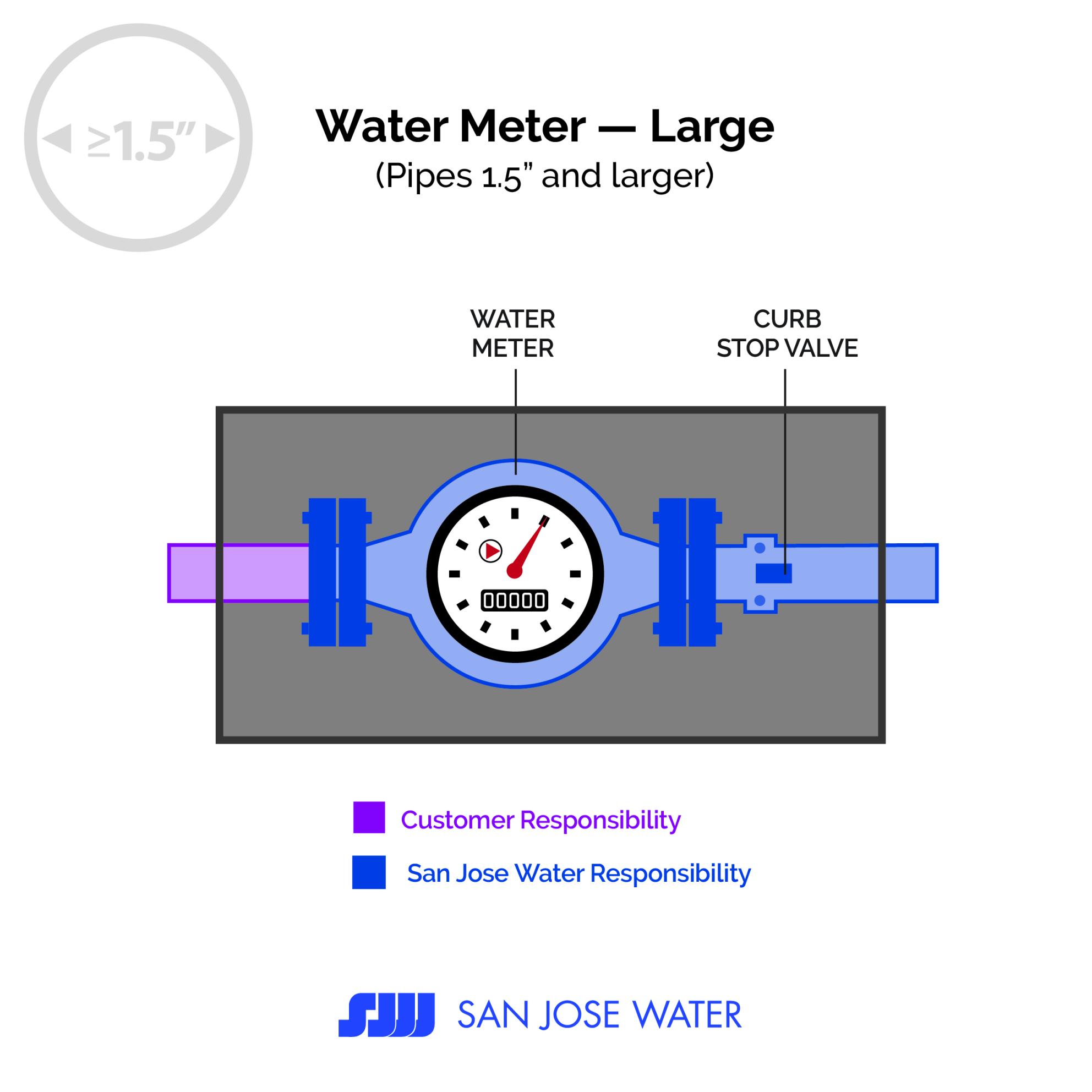 Image