Image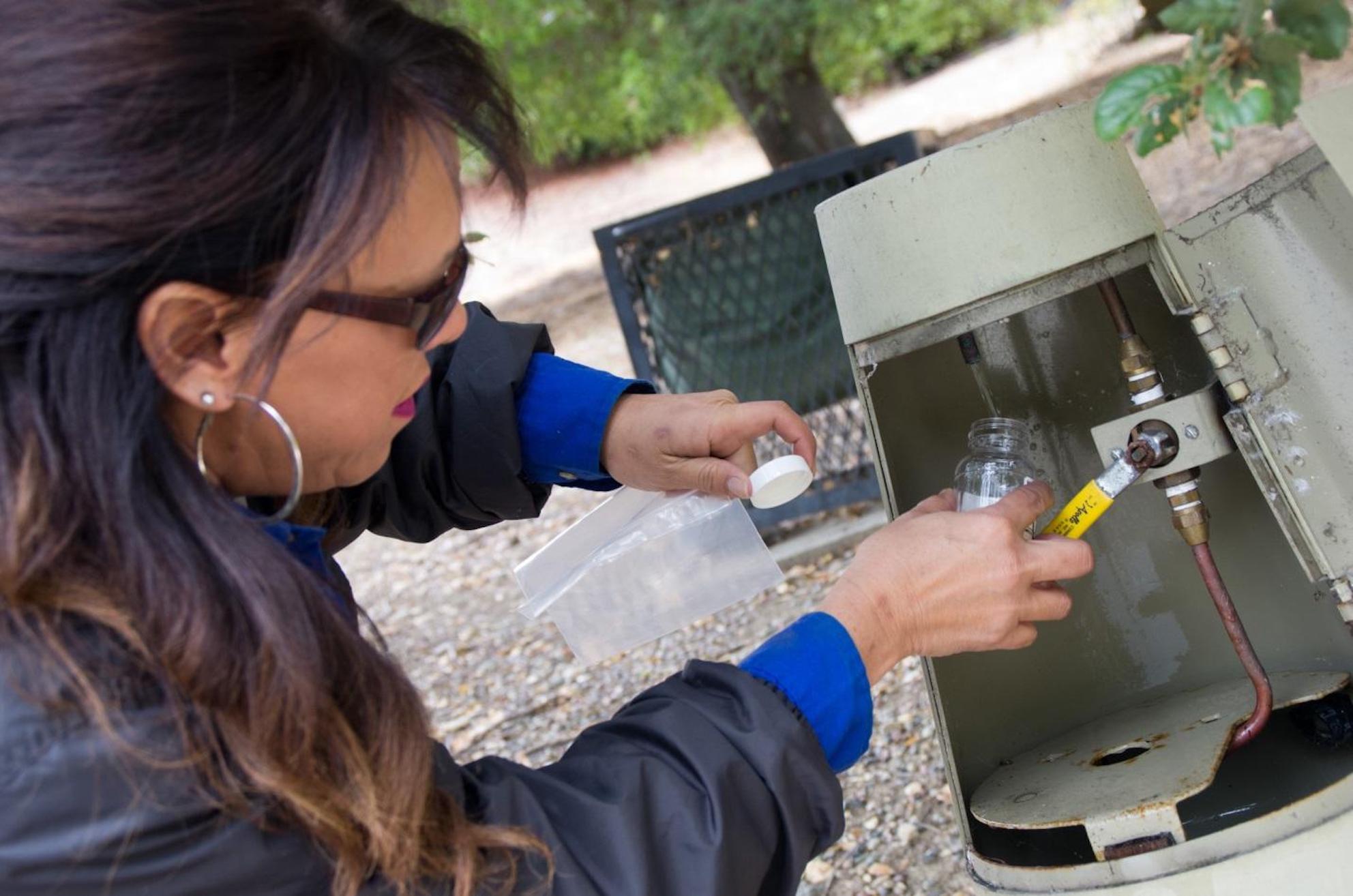 San Jose Water's Backflow Department plays a critical role in preserving our water quality and ensuring that we deliver the safest, highest quality water possible to our customers. We make sure backflow devices are properly installed and tested annually and, where required, to assure our customers that the water we deliver is free of pollutants or contaminants that can be introduced through cross-connection, back-pressure or back-siphonage.
The Backflow Department administers a Cross Connection Control Program designed to meet the requirements of the California Code of Regulations, Title 17, Public Health Sections 7583 through 7605. A team of licensed Cross Connection Specialists runs the program, and work includes surveying of properties for potential cross connection hazards, designation of appropriate backflow prevention, testing of backflow prevention devices, maintenance of records and overall program administration.
Browse the FAQs below to find more information on backflow devices, installation, testing and more. If you have any questions, please contact our Backflow Department at: (408) 279-7872 or fax: (408) 292-5812.
Frequently Asked Questions
What is a cross-connection?
A cross-connection is any temporary or permanent connection between a public water system or consumer's drinking water system and any source or system containing non-potable water or other substances.
What is a backflow device and why do I need one?
Backflow devices can include air-gaps, reduced-pressure assemblies, or double-check assemblies. They prevent cross-connections or reduce the risk of potential contamination. The one-way valves acceptable in the San Jose Water service area are Lead-Free Reduced Principle or in a few cases Lead-Free Double Checks. An air-gap is a physical separation between the water filling a tank and the water inside the tank. These are usually placed just before a pump in a lower pressure situation.
Backflow devices are owned and maintained by consumers when required.
Backflow prevention devices are required on fire services and some domestic services to protect the public water supply from actual or potential contamination from cross connection and backflow. In addition, By law, testing and recordkeeping are required on all backflow preventers at least once a year. SJW performs complimentary testing for all customers. All new assemblies are required to be lead-free as of Sept. 1, 2016.
Why am I being told I need one?
If you have been contacted by our Cross-Connection and Backflow Program, it is because you were identified following a survey, observation or list-examination. When the program was initiated, SJW developed a list of those locations with the greatest need for backflow devices. The list is routinely updated and evaluated and newly identified addresses are contacted each year.
What type of device do I need?
Under most conditions a lead-free, reduced-pressure assembly is required. A few conditions allow a double-check or air-gap and those are generally related to service-type or zone pressure conditions.
What if I need more time to install my device?
We realize that installing a new device can be challenging to coordinate for a variety of reasons. We will evaluate requests for extensions on a case-by-case basis.
Who installs backflow devices?
We have a list of approved testers that service these devices. Most, if not all of them, can test and install backflows when required.