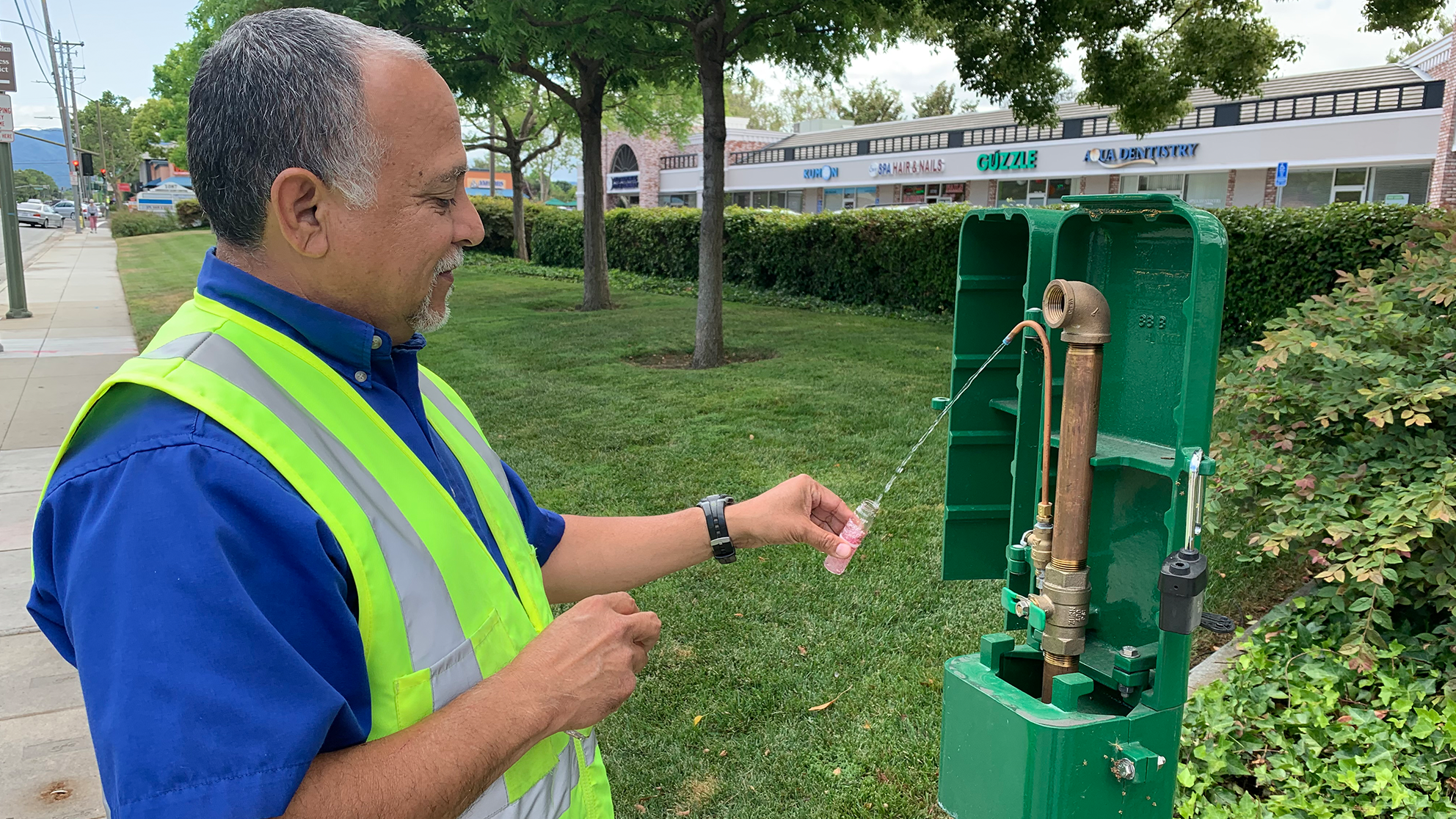 PFAS – What's in my water?
There's a lot in the news these days about PFAS (polyfluoroalkyl substances). Sometimes called a "forever chemical" in water, PFAS are compounds that can be found in some water supplies.
What are PFAS?
PFAS are a group of man-made chemicals that do not break down easily in the environment — even over a period of time. The PFAS family of chemicals include Perfluorooctane Sulfonate ("PFOS") and Perfluorooctane Acid ("PFOA"). PFOS and PFOA are regulated by the State of California.
These compounds have been widely used in industrial applications since the 1940s including:
Fabrics for furniture
Paper packaging for food and other materials resistant to water, grease or stains
Firefighting foams
Various industrial processes
What is San Jose Water doing about PFAS?
We regularly test our water. In fact, more than 4,000 samples are taken yearly to ensure our water meets or surpasses all state and federal drinking water standards.
Beginning in March 2019, we voluntarily and proactively monitored all of our wells for PFAS and have taken out of service six wells where we found concentrations above the State of California Notification Level. SJW continues to be proactive in protecting public health. 
Many agencies are looking at PFAS.
The United States Environmental Protection Agency (EPA) issued a PFAS Action Plan in February 2019 with a goal to identify EPA-led short-term actions, longer-term research, and potential regulatory approaches designed to reduce the risks associated with PFAS in the environment.
The California Water Resources Control Board Division of Drinking Water established Notification and Response Levels for PFAS and PFOS in August of 2019.
The California Office of Environmental Health Hazard Assessment is working on establishing a Public Health Goal (PHG) for both PFOA and PFOS. A PHG is the level of a drinking water contaminant at which adverse health effects are not expected to occur from a lifetime of exposure.
Is my water safe?
Yes! Your water supply continues to be safe for all use.
More information about your water quality is available on our website at https://www.sjwater.com/customer-carehelp-information/water-quality
Our Water Quality Report is published annually and available on our website.
We are happy to provide a copy of our annual Water Quality Report by mail. 
---
More information about PFAS from Valley Water can be found here.