Rebates & Incentives
Find Ways to Save
Read on to see if you'll benefit from any of the rebate programs offered through the Valley Water. Funding may be limited for some programs. You may want to contact Valley Water before pursuing certain projects.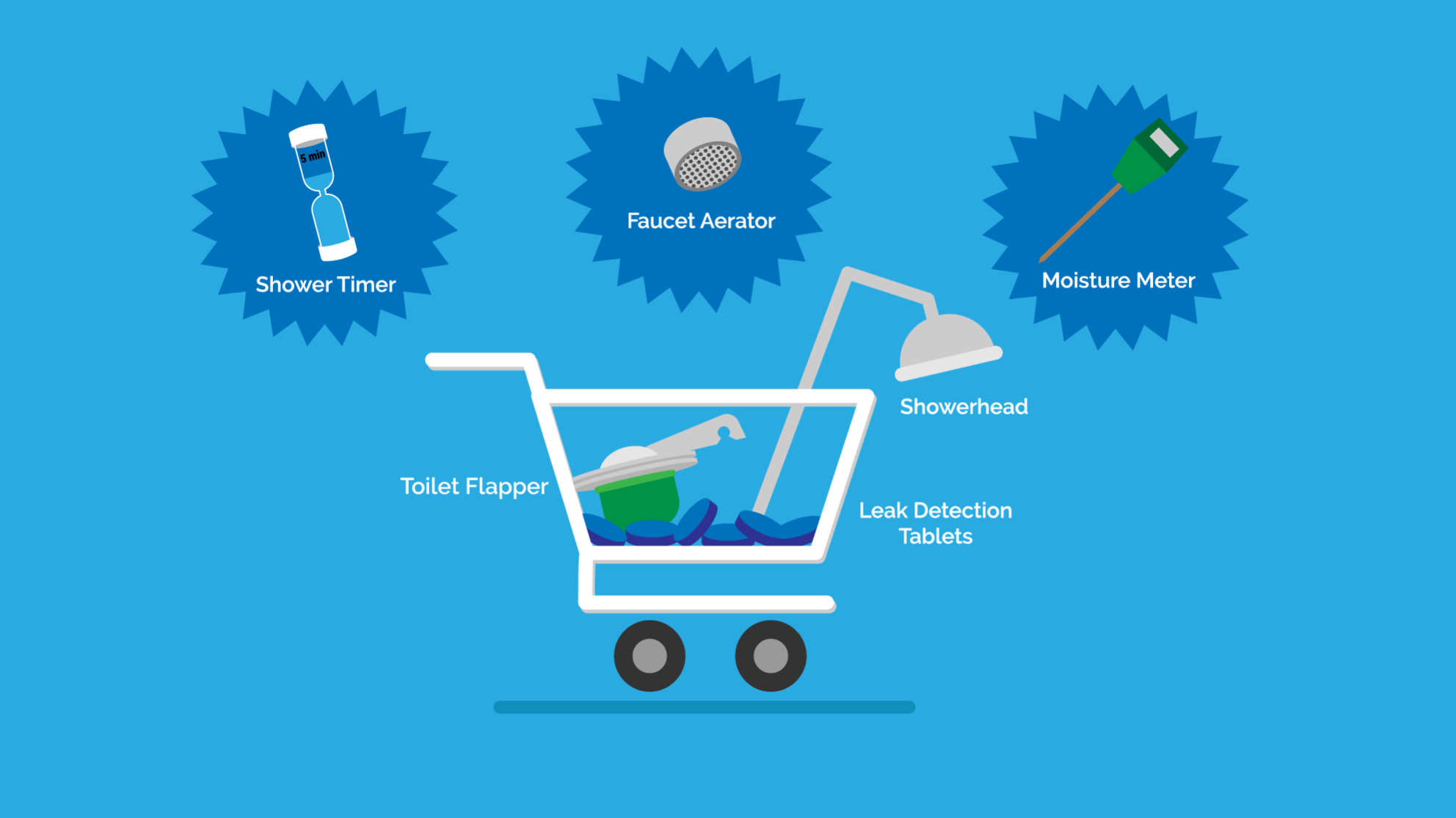 Order your FREE water-saving devices from ValleyWater's shopping cart and help us fight this extreme drought! Saving water has never been more important.
---
The SCVWD is offering up to $150 per installed submeter to mobile home park and condominium operators.
The SCVWD is offering rebates of up to $100,000 per water conservation project to commercial, industrial, and institutional water customers for the implementation of process and equipment changes which reduce business water usage.
Toilets have become more efficient over the years. No more double-flushing needed!. Learn more about today's toilets that can save you water.
This program provides landscape surveys for commercial sites with ½ acre or more of irrigated landscape. See if you qualify.
Valley Water's Landscape Rebate Program provides rebates for HOAs, businesses, and institutions that conserve water by replacing qualifying high water use landscape and/or upgrading to qualifying high efficiency irrigation equipment. Call Valley Water at (408) 630-2554 for more details.
Our free water efficiency check-up program is back! After shutting down due to COVID-19 and an extensive safety review, a new contact-less, outdoor-only version of our CATCH appointments are now available to customers. Visit sjwater.com/catch for more details.