You may be wondering why we are talking about April results in June. It takes about two months to gather the data and for usage numbers to be released.
Unfortunately, April showers never really arrived to bring May flowers. With little precipitation and warm weather, conservation continued to be a challenge. In April 2022, customers used 2.4% more water than during the same period in 2019.
While not perfect, things are trending in the right direction. The March 2022, water use figures showed a 28% increase in usage. So, a significant improvement in April.
Image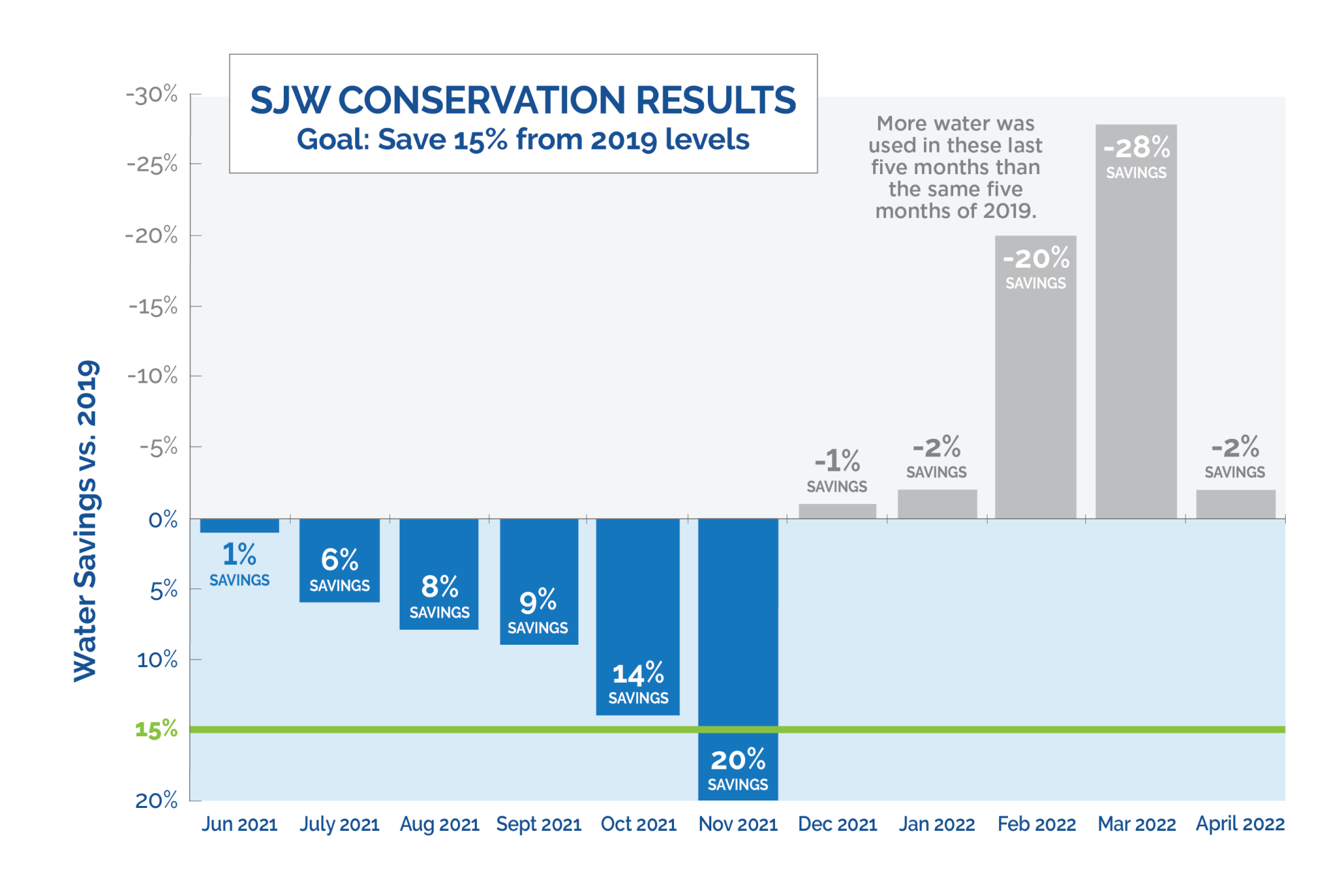 As we enter the high-water-use summer months, water conservation efforts are needed more than ever. And we know it isn't easy. Valley Water, our water wholesaler in Santa Clara County, has asked everyone to cut back water usage by 15% from 2019 levels during this extreme drought.
Making big cutbacks during the summer will help meet the yearly goal. San Jose Water can help!
Get a free outdoor water checkup, including an irrigation schedule review, water usage evaluation and visible leak inspection.
Check out the conservation tips in English, Spanish, Vietnamese and Chinese.
Read your water meter. Easy step-by-step instructions available here.
If you see water waste or a leak, let us know so we can take care of it.  Click here and provide as much detail as possible so our staff can resolve the matter.