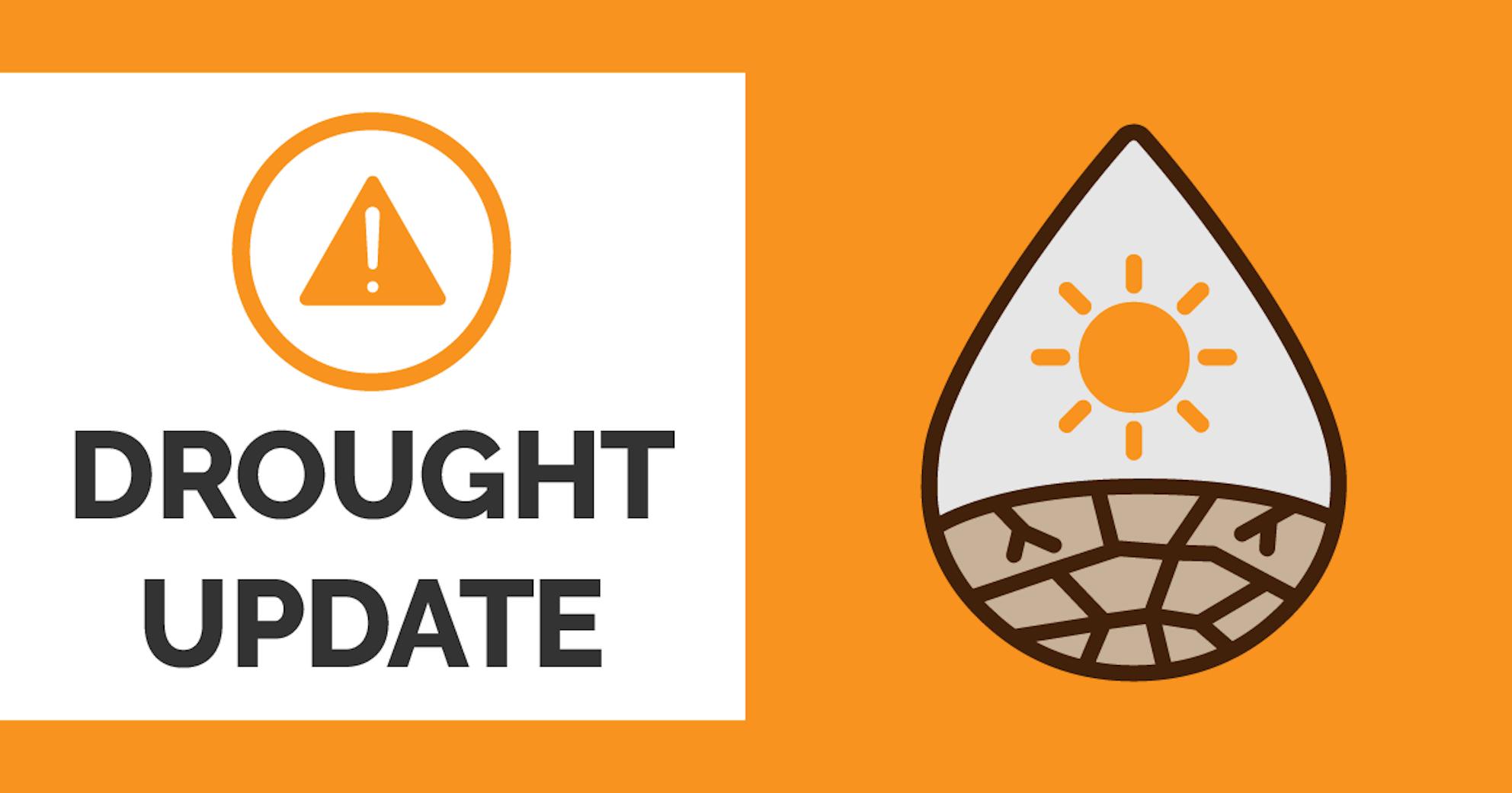 Drought Updates Archive
The list below is a running archive of previously issued SJW drought-related announcements. 
June 18, 2021
After two critically dry years, on June 9, 2021, Valley Water, the County's water supply agency and wholesaler to SJW and other water utilities, declared a drought emergency and established a 15% mandatory conservation based on 2019 usage. 
SJW is following Valley Water's recommendation and asking all customers to conserve 15% of 2019 usage.  We have filed Advice Letter 563 with the California Public Utilities Commission (CPUC) to activate Stage 3 of our Water Shortage Contingency Plan. 
At this time, SJW is not including drought surcharges (penalties) as part of response. We are committed to helping customers with their conservation efforts and want to give them every opportunity to be successful.
We will continue to monitor our customers' response. However, if the desired level of conservation is not achieved by August 31, 2021, we will adjust our response. This could include the imposition of drought surcharges, if authorized by the CPUC.
---
June 16, 2021
Extreme Drought 101: Ways to Cut Back on Your Water Use
As announced by Valley Water on June 9, 2021,  our community is experiencing an extreme drought emergency. We are asking all of our customers to do your best conserving water so we can meet the 15% reduction (from 2019 levels) goal. Because outdoor watering tends to be the easiest way to cut back and conserve, we've put together some tips to help you reduce water use.
Limits on Watering Days: Watering or irrigating of lawns, landscape or other vegetated areas should only happen 2-3 days a week, not every day. Schedule watering for evenings or early mornings (even the middle of the night works!).
Limits on Filling Decorative Water Features: For decorative fountains and/or ornamental lakes and ponds, do not refill more than one foot, or what is needed to sustain aquatic life.
Limits on Washing Vehicles: Consider not washing your car at home, rather at a commercial car washing facility that utilizes recycled water or a re-circulating water system to capture or reuse water.
Limits on washing sidewalks or structures: Refrain from washing the side of your home, sidewalks, walkways, driveways, patios and other hard-surfaced, non-porous areas.
Watch for excessive runoff: Make sure your sprinklers are working properly and not watering the street vs. your lawn or greenery.
Visually check your sprinklers: Twice a month, look for broken sprinkler heads and other possible sources of water waste.
Conservation is a California way of life. We can all tackle the environmental impact together. More information to come as we determine our drought plan and have it approved by the California Public Utilities Commission.
Review our FAQs to learn more about the drought. 
---
June 9, 2021
On June 9, 2021, Valley Water announced mandatory water restrictions affecting Santa Clara County.
Valley Water is asking for a 15% reduction from 2019 levels. Santa Clara County will most likely declare a drought emergency based on Valley Water's announcement.
What does this mean for our customers?
We are working on a plan to meet customers' needs in terms of drought requirements and will share this information as soon as possible. Please note that the California Public Utilities Commission must approve any mandatory conservation program before it goes into effect.
Steps SJW currently takes to conserve water:
In addition, SJW has several ways to help with conservation, including complimentary water efficiency visits, water-wise gardening info and conservation tips.
Andy Gere, SJW President and Chief Operating Officer, says: "Our customers have always responded to calls for water conservation with a sustained and concerted effort. It's a strong partnership and SJW is ready to help as we face another drought."