What is a super saver?
A super saver is defined as someone who already uses less than 5 units of water per month. These people do not need to reduce their water consumption by 15%. We thank them and greatly appreciate their efforts.
San Jose Water's updated Water Contingency Plan considers "super savers" and has an allocation floor – the minimum amount of water (in CCF) that any customer will receive.
The Goal is to NOT penalize super savers, but to support them. San Jose Water realizes that these customers can't cut back 15% when they are using for example, only 2 CCF of water per month.
What is the latest update of the Water Contingency Plan?
Our updated filing for Schedule 14.1 takes this into account. Our proposed plan will be reviewed by the CPUC for approval. Approval of the plan does not mean the plan goes into effect. Before the plan is implemented, a public hearing will be held and the CPUC must approve of the plan.
This plan recognizes the efforts of those customers who have and continue to conserve while encouraging others to do the same. The proposed updates set a minimum consumption number at which drought surcharges would not apply. Residential customers whose consumption falls below this monthly drought allocation will not be subject to drought surcharges.
Our proposed plan also includes allocations that are based on a customer's personal past usage in 2019. Valley Water determined 2019 for comparison due to the fact that it was the last year with normal rainfall. Unlike our plan from a few years ago, there is no one allocation for all residential customers. Customers using above the minimum drought allocations will have an allocation based on 15% of their 2019 usage.
See table below for minimum drought allocation amount:
Minimum Drought Allocations* - 2019 Base Year
Month 

2019 Average Monthly

Residential Usage (CCF)

15% Reduction

Minimum Monthly 

Drought Allocations (CCF)

January 
                   10
                    9
February 
                     7
                    6
March
                     7
                    6
April
                     7
                    6
May
                     9
                    8
June
                   10
                    9
July
                   13
                   11
August
                   13
                   11
September
                   15
                   13
October
                   13
                   11
November
                   14
                   12
December
                   11
                     9

*Please note that the minimum allocations above are monthly, however, residential customers will have bi-monthly allocations.
---
When it comes to reports of water loss, we are on it! Learn more about our leak response process at Leak Repairs. And if you want to find out the status of a specific leak, check out our map.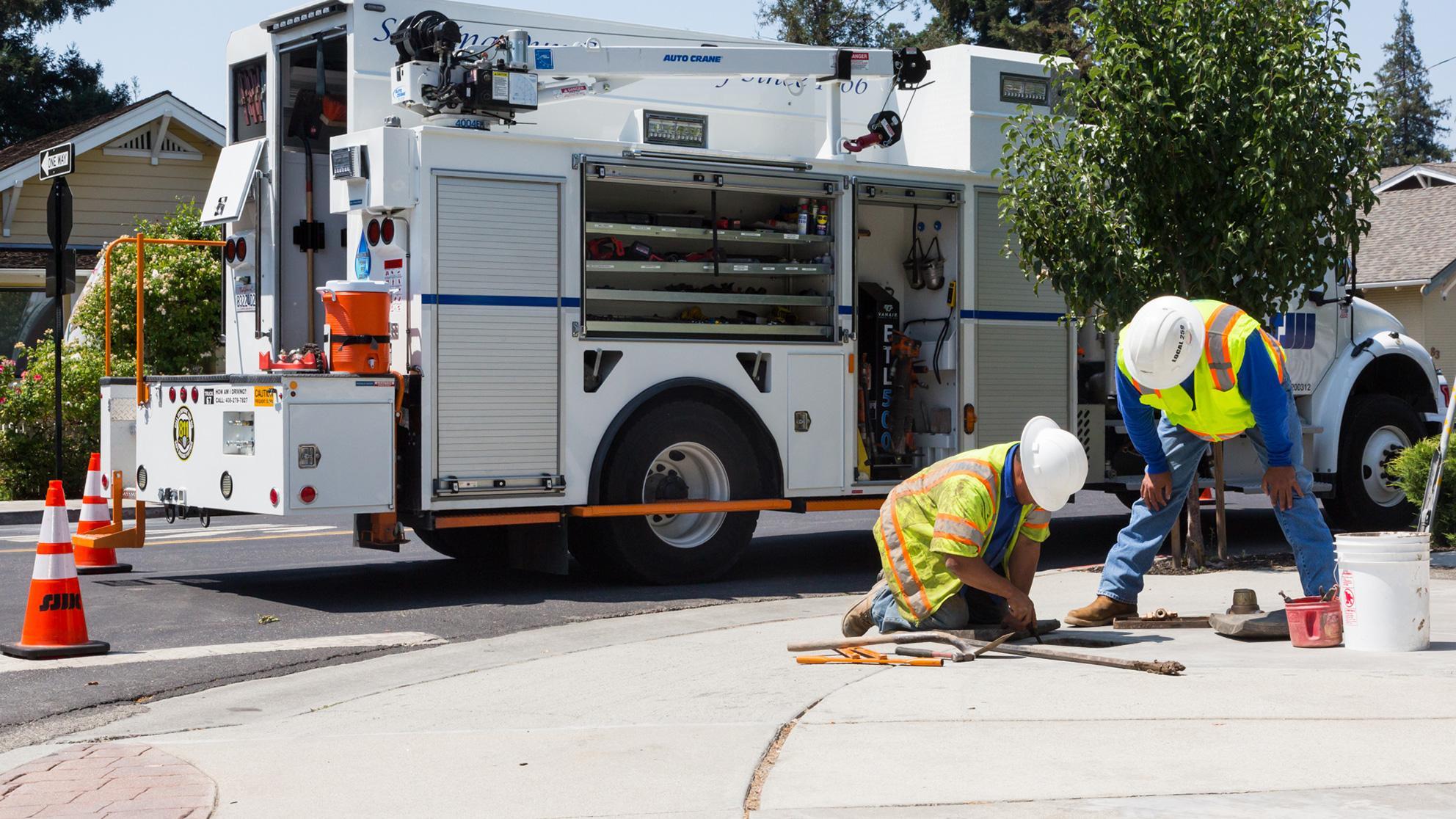 We Are In This Together
Reading Your Meter
Water loss inside your home or business can be very expensive and cause property damage. Learn how to spot water loss and how to read your meter. 
How to Check for Leaks
When it comes to water usage, sometimes even the most conscientious residents can be wasting water and running up their water bill without knowing it. Learn more about leaks. 
Report Water Waste and Leaks
If you see water waste:
Please fill out this form and provide as much detail as possible so our staff can best act to resolve the matter.
If you see a leak:
Please complete this form so we can investigate as soon as possible. 
If you need to report a major leak or water emergency:
Call (408) 279-7900 and our crews will assist you as quickly as possible.
---
SJW Leak Response and Water Savings
Avoiding water waste is one of SJW's top priorities, especially during extremely dry seasons. See the resources below to learn more about SJW's best-practices and water-saving technologies.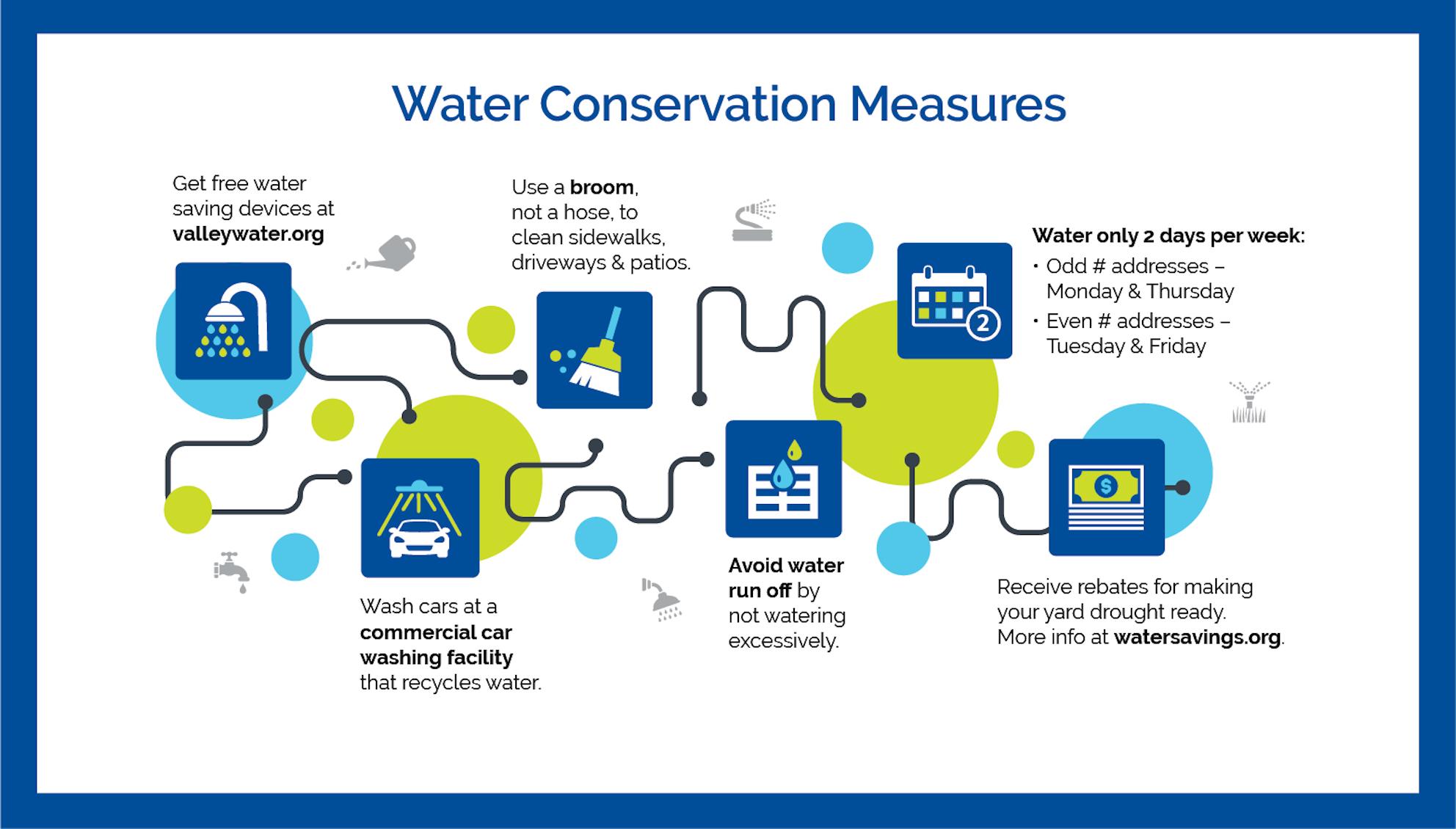 Our water conservation program is back! After shutting down due to COVID-19 and an extensive safety review, a new contact-less, outdoor-only CATCH program is now available to customers.