Image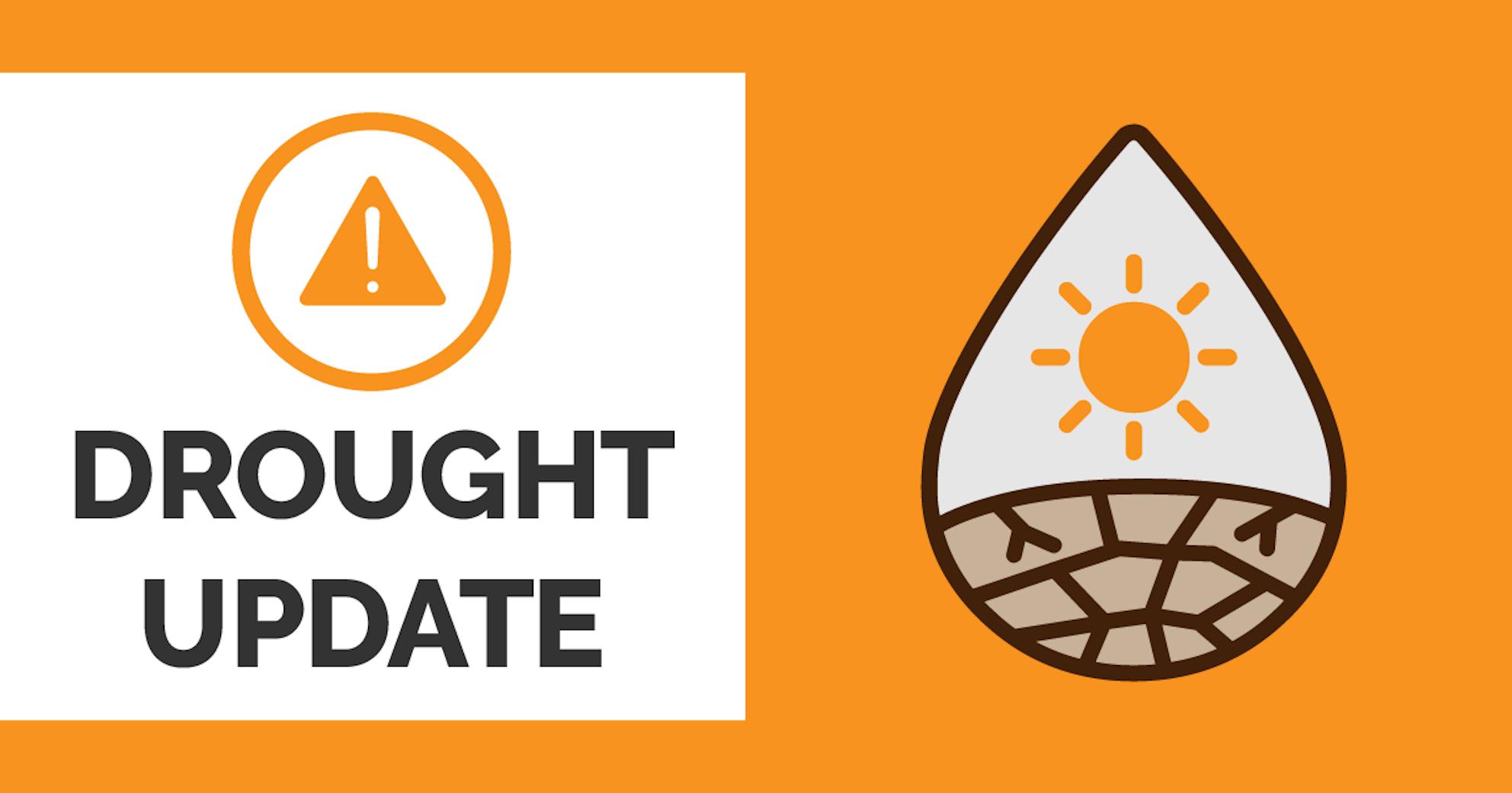 San Jose Water Encourages All Customers to Conserve Water
Conservation Necessary to Extend Water Supplies During Extreme Drought.
SAN JOSE, Calif., June 23, 2021 – San Jose Water ("SJW" or "the Company"), a wholly-owned subsidiary of SJW Group (NYSE: SJW), is encouraging its 230,000 customers to begin conserving water immediately in response to the drought emergency declared by Valley Water, its water wholesaler, which provides approximately 90% of the water supply for SJW customers. All residential, business and commercial customers are asked to cut water usage by 15% from 2019 levels.
At this time, there will not be any customer drought surcharges (penalties) for excess water use, however, we are asking all of our customers to comply.  The Company is committed to helping customers with their conservation efforts and providing every opportunity to achieve the targeted usage reduction.
SJW will continue to monitor water usage. If the desired level of conservation is not achieved by August 31, 2021, the Company may need to adjust its response.  This could include the imposition of drought surcharges if required by the California Public Utilities Commission or other government agencies.
Under its updated Rule 14.1 Water Shortage Contingency Plan, SJW is aligning this plan with its 2020 Urban Water Management Plan, and activating Stage 3 of its Water Shortage Contingency Plan.  Mandatory water use restrictions under this plan focus on outdoor water use, which accounts for half of the average household's total use.  A complete list of rules can be found at www.sjwater.com/drought. Those currently in effect include:
Limits Watering to Two Days per Week: Watering or irrigating of lawns, landscape or other vegetated areas with potable water is limited to two days per week. Irrigation will be allowed Mondays and Thursdays for odd numbered and numberless addresses, and will be allowed on Tuesdays and Fridays for even numbered addresses.
Limits Timing and Length of Watering: Watering or irrigating of outside plants, lawn, landscape, and turf areas with potable water using a landscape irrigation system or a watering device that is not continuously attended, is limited to no more than 15 minutes of watering per day per station, with no watering between 10:00 a.m. and 8:00 p.m.
Limits Filling Decorative Fountains or Ornamental Lakes or Ponds: Prohibition of the use of potable water for filling or re-filling decorative fountains, ornamental lakes or ponds more than one foot, except when fountains or ponds/lakes are drained for repairs, and except to the extent needed to sustain aquatic life in ponds/lakes, provided that such animals are of significant value and have been actively managed within the water feature prior to declaration of a supply shortage level.
Limits Washing Vehicles: Washing of vehicles, except at a commercial car washing facility that utilizes recycled water or re-circulating water system to capture or reuse water.
Limit Use of Potable Water for Washing Buildings: Also structures, sidewalks, walkways, driveways, patios, tennis courts, or other hard-surfaced, non-porous areas, except to protect the health and safety of the public.
Andy Gere, SJW's President and Chief Operating Officer, acknowledges the past conservation efforts of customers. "During every drought, our customers have done extraordinarily well saving water to meet our local emergency conditions. We ask them again to put conservation at the forefront so we can meet the 15% goal."
SJW actively promotes water conservation and continues to encourage our customers to conserve and use water wisely at all times. More information is available at www.sjwater.com/drought for all the latest drought news, water conservation tips, and water use restrictions.
About San Jose Water
Founded in 1866, San Jose Water is an investor owned public utility, and is one of the largest and most technically sophisticated urban water systems in the United States. The company serves over one million people in the greater San Jose metropolitan area. San Jose Water is owned by SJW Group, a publicly traded company listed on the New York Stock Exchange under the symbol SJW. SJW Group also owns: The Connecticut Water Company in Connecticut; Maine Water Company in Maine; and SJWTX, Inc. (dba Canyon Lake Water Service Company) in Texas. To learn more about San Jose Water, visit: sjwater.com.
Please follow us on Facebook, Instagram and Twitter for the latest company news.
Forward-Looking Statements
This release contains forward-looking statements within the meaning of the Private Securities Litigation Reform Act of 1995, as amended.  Such forward-looking statements include, but are not limited to, statements regarding any effects of water conservation and other statements using forwarding looking words such as "believes," "expects," "may," "will," "should," "seeks," "approximately," "intends," "plans," "estimates," "projects," "strategy," or "anticipates," or the negative of those words or other comparable terminology.
These forward-looking statements are only predictions and are subject to risks, uncertainties, and assumptions that are difficult to predict. The accuracy of such statements is subject to a number of risks, uncertainties and assumptions including, but not limited to, the following factors: (1) the effect of water, utility, environmental and other governmental policies and regulations, including actions concerning rates, authorized return on equity, authorized capital structures, capital expenditures and other decisions; (2) changes in demand for water and other services; (3) the impact of the COVID-19 pandemic on our business operation and financial results; (4) unanticipated weather conditions and changes in seasonality; (5) climate change and the effects thereof; (6) unexpected costs, charges or expenses; (7) our ability to successfully evaluate investments in new business and growth initiatives; (8) the risk of work stoppages, strikes and other labor-related actions; (9) catastrophic events such as fires, earthquakes, explosions, floods, ice storms, tornadoes, hurricanes, terrorist acts, physical attacks, cyber-attacks, or other similar occurrences; (10) changes in general economic, political, business and financial market conditions; (11) the ability to obtain financing on favorable terms, which can be affected by various factors, including credit ratings, changes in interest rates, compliance with regulatory requirements, compliance with the terms and conditions of our outstanding indebtedness, and general stock and debt market conditions; and (12) legislative and general market and economic developments.
In addition, actual results are subject to other risks and uncertainties that relate more broadly to our overall business, including those more fully described in SJW Group's filings with the SEC, including the most recent reports on Form 10-K, Form 10-Q and Form 8-K. Forward-looking statements are not guarantees of performance, and speak only as of the date made, and we undertake no obligation to update or revise any forward-looking statements except as required by law.
Contacts
Media
Liann Walborsky
Director of Corporate Communications
408-918-7247, Liann.Walborsky@sjwater.com