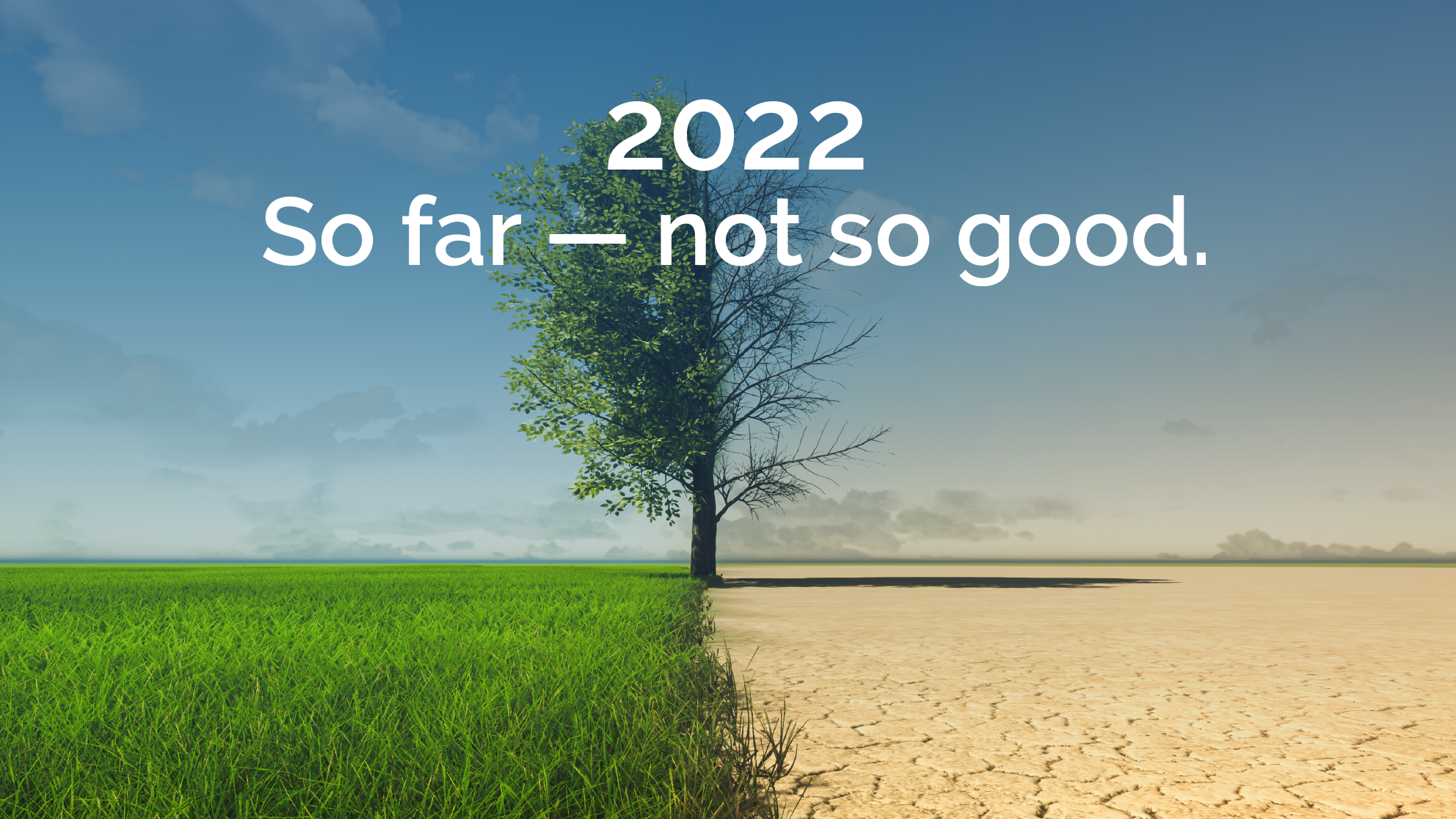 March 2022 Water Conservation Results
You may be wondering why we are talking about March results in May. It takes about two months to
gather the data and for usage numbers to be released.
The dry start to 2022 continued into March with only .36 inches of rain falling during the first three
months of the year. A typical year of rainfall during the same period is 7.45 inches of rain.
Truth is, it can be tough to conserve during the winter months. Water usage tends to be primarily
indoors. This means cutting back usage in showers, toilet flushing, dishwashing, and laundry for most
residences.

In March 2022, customers used 28% more water than in March 2019. The conservation target is a 15%
reduction from 2019 levels.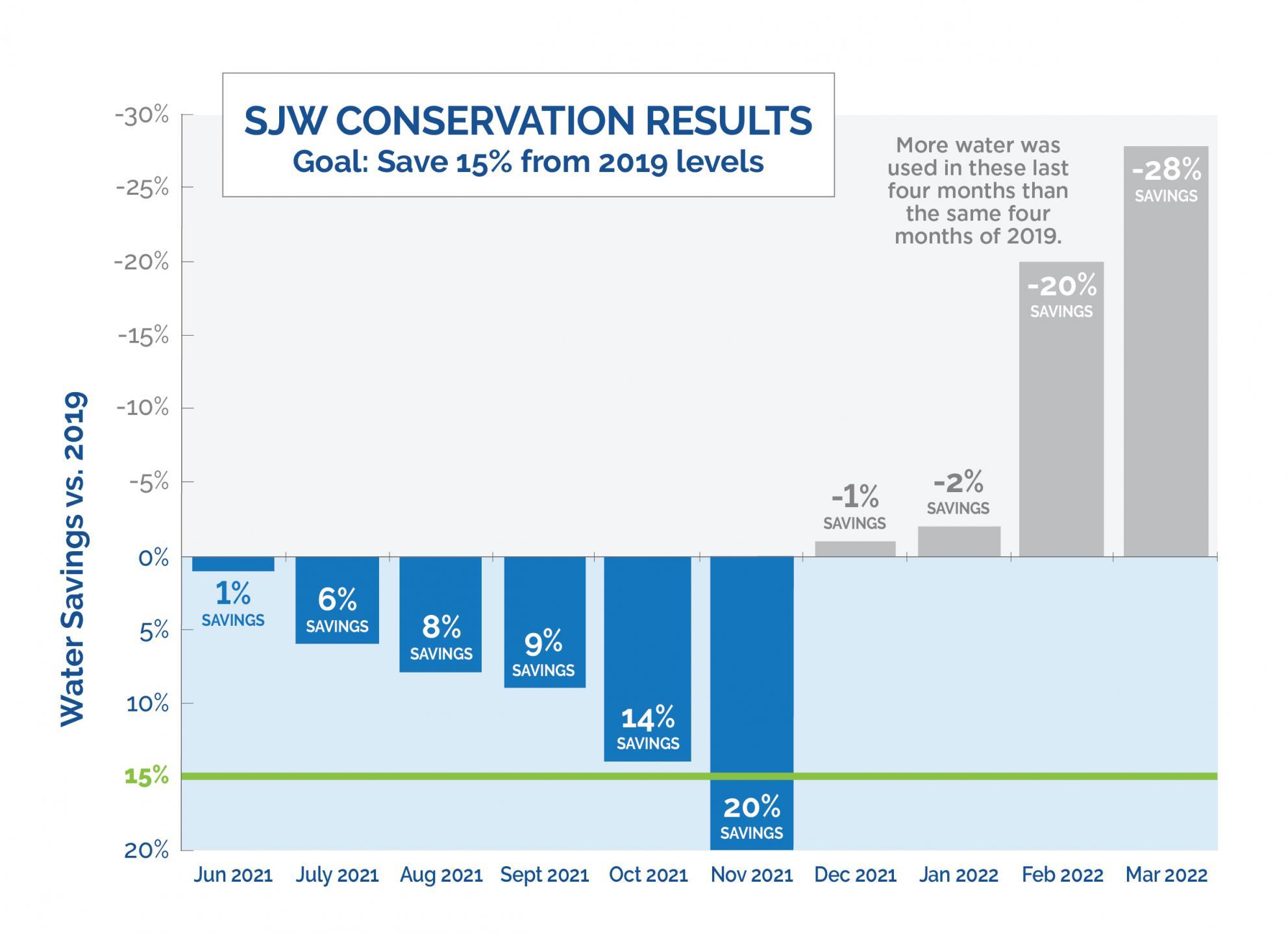 Why the huge uptick in March 2022? Dry, warm weather this year compared to the cool, wet start of
early 2019. Outdoor irrigation wasn't really necessary in 2019.
Statewide Impacts
The U.S. Drought Monitor maps the data surrounding drought conditions throughout the country. The most recent map show continuing dry conditions despite light rain falling in April. There are five classifications: abnormally dry (D0), showing areas that may be going into or coming out of drought; and four levels of drought: moderate (D1), severe (D2), extreme (D3) and exceptional (D4).
Currently, approximately 40% of the state is in the extreme drought category. About 55% of the state falls in the severe drought category – including Santa Clara County.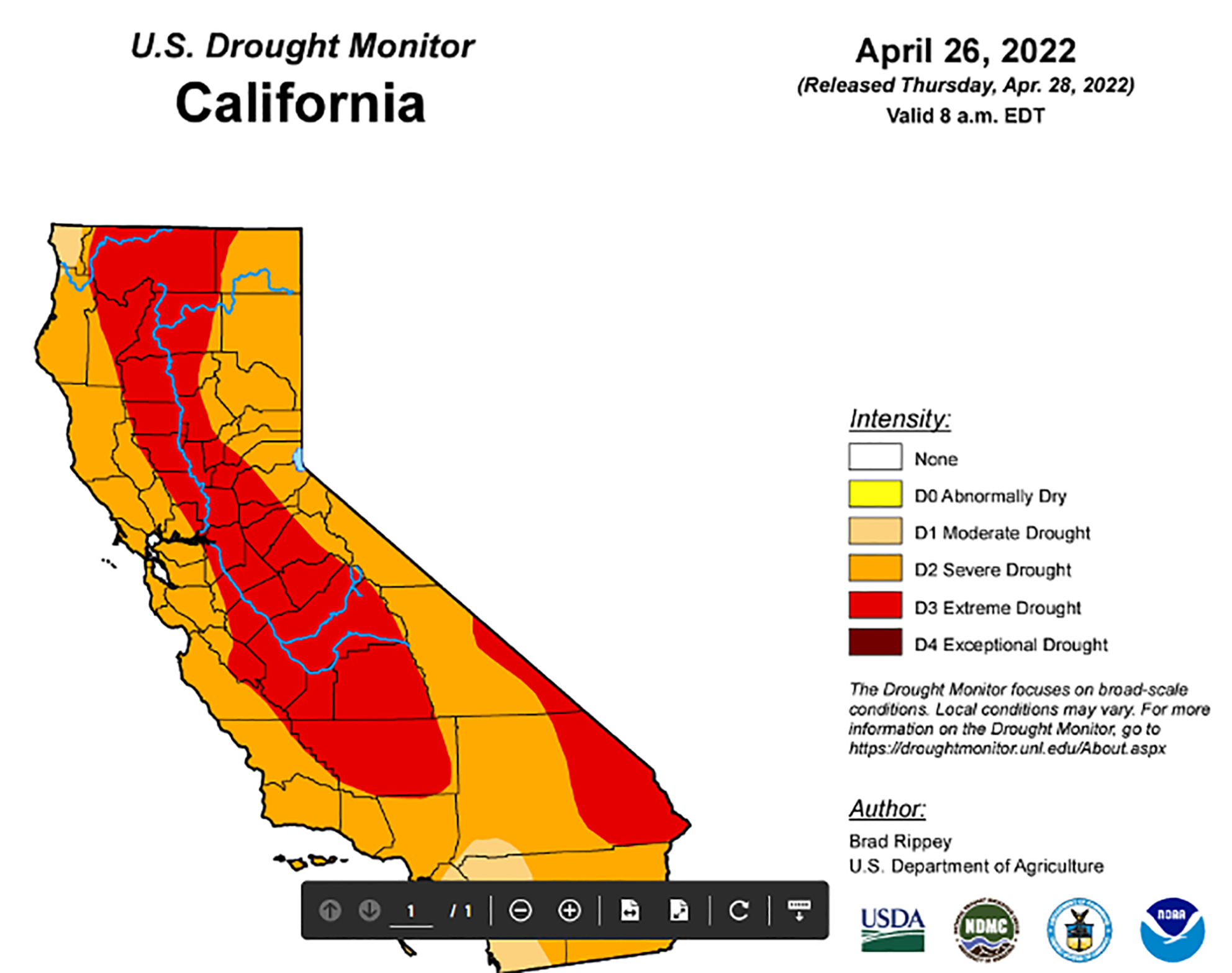 In Southern California, one-third of residents served by the Metropolitan Water District now face limited outdoor watering of one day per week due to the historic drought. If conservation is not enough or if supply conditions deteriorate, outdoor watering could be banned completely in early Fall.
Ways to Help
San Jose Water encourage all customers monitor their outdoor usage carefully and we have ways to
help!