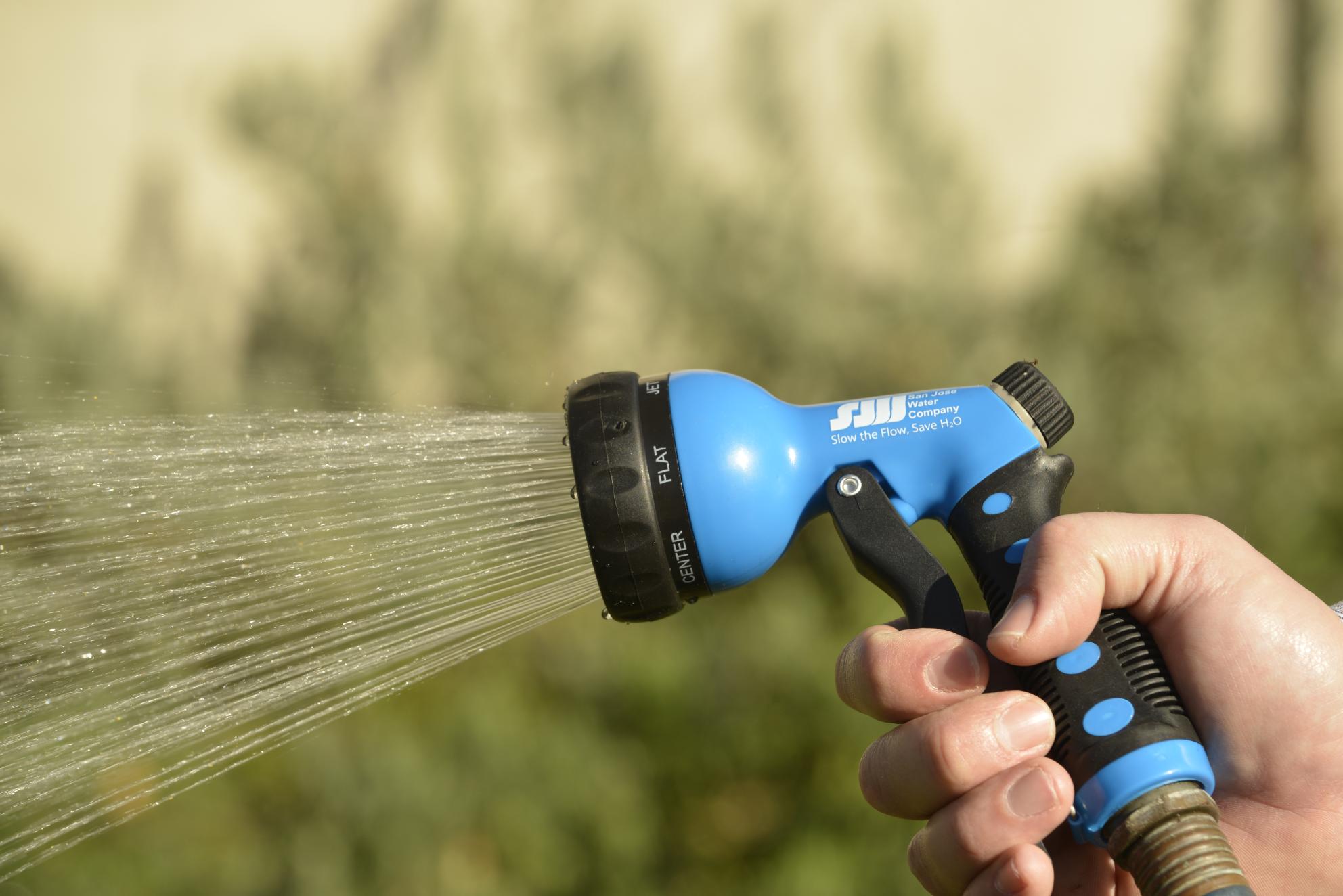 Your Guide to Water-Wise Gardening Year-Round
Even following a season of heavy rainfall, California will always be susceptible to drought, so selecting plants that can withstand inevitable dry spells will always be critical. Whether you're a veteran green thumb or a gardening first-timer, you don't need to worry! At San Jose Water, we've pulled together all the best tips and resources to help you become a water-wise gardening pro.
First Steps
First, check out our Water Calculator to determine how much water your outdoor space currently uses. Your results will generate a schedule based on how many gallons your lawn or other plant cover requires. If those numbers raise alarm bells, head over to our Water Saving Tips page to start reducing them now, and bookmark this page to make sure you're always current on the latest drought information.
Gardening Newbies
If you're brand new to gardening, start here for a beginner's guide to help you create a plan: what is your goal? Are you looking to create an outdoor living room for entertaining or start a vegetable garden? We'll walk you through all the factors to consider.
From there, learn how to select the most water-wise plants. With outdoor water consumption typically accounting for at least 50% of residential water use, this is a crucial step for any garden-ready California household. We also offer a guide to efficient hydration with this Watering 101 article.
Feeling a little overwhelmed? We've got you covered with these 6 Tips for Making Water-Wise Gardening Easier.
Bring it to the Next Level
For the more advanced or aspiring horticulturist, we have a guide to landscaping with slow-growing, drought-tolerant plants that require minimal watering, otherwise known as Xeriscaping.
Ready to replace that conventional lawn with something that speaks to your pride in water conservation? Take your front or back yard to the next level with these beautiful and eco-friendly lawn alternatives. For an affordable and aesthetically pleasing way to ditch your water-hogging lawn once and for all, set aside a few hours on a sunny weekend for a fun and easy Sheet Mulching project (and discover a creative way to reuse old cardboard boxes in the process!).
Inspiration Station
Feeling a creative block? Come visit our demo garden for further inspiration!
If you still have questions not covered by any of these links, email us at customer.service@sjwater.com.
To stay up to date on all the latest South Bay water news, be sure to follow us on Twitter, Facebook and Instagram.
 
Free Water Check-up for Your Home
Lastly, did you know we offer a free home consultation with one of our water efficiency experts through our CATCH program?
Schedule an appointment with us between 8:00 AM - 5:30 PM Monday-Friday at (408) 279-7900.