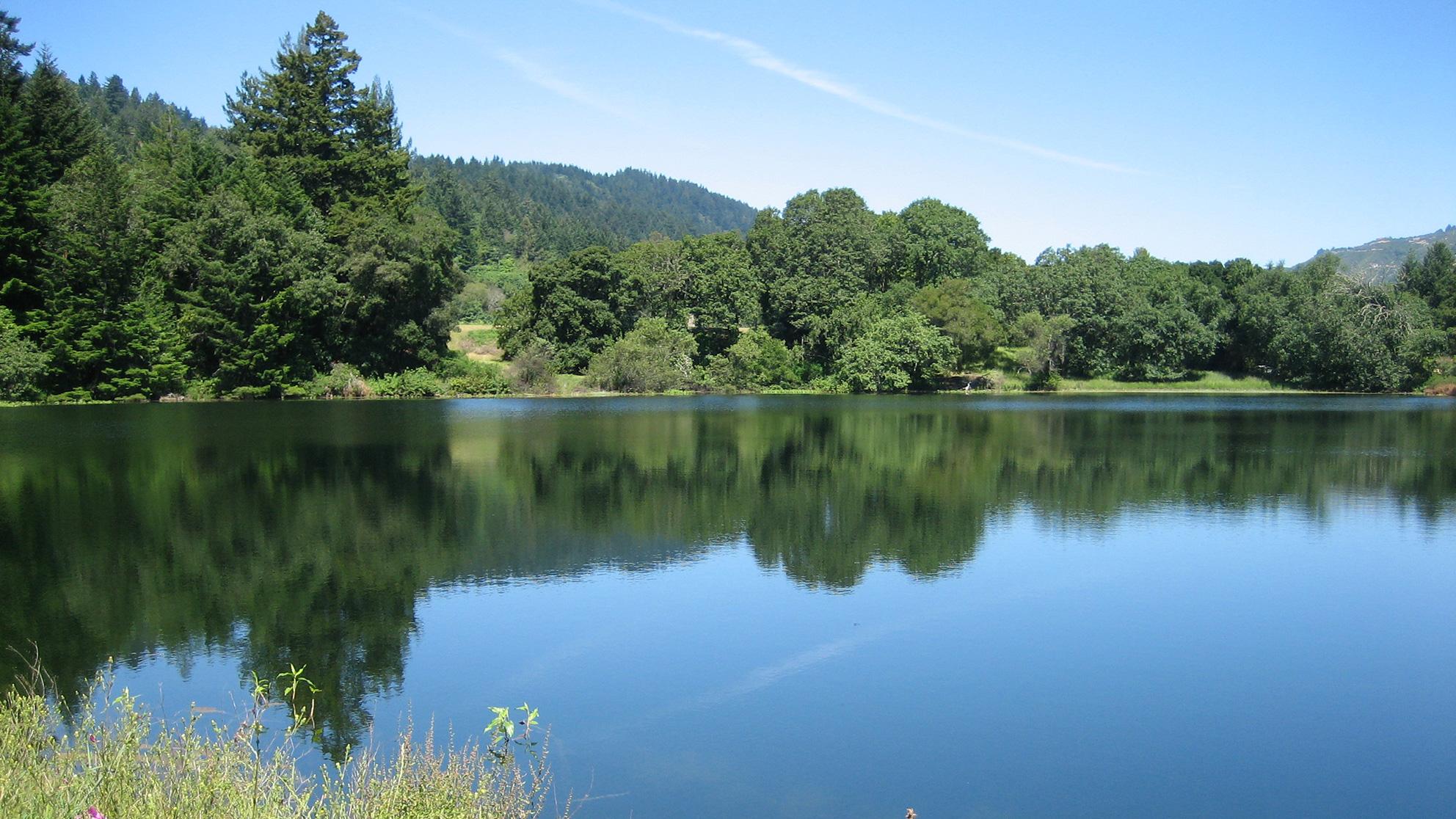 How Do You Figure Out the Price of Water?
Water falls freely from the sky. It costs nothing to stand in the rain. So at what point do we affix a price to water as it makes its way to the customer? The answer lies in the many thousands of miles of pipe needed to deliver that water to the customer and the huge infrastructure investment that makes that service possible.
Infrastructure Background
Clean, adequate, safe, and reliable drinking water protects public health, grows our economy, and provides a high quality of life. After decades of delivering high quality and reliable water service, our nation's water systems are badly in need of upgrades and repair. According to the American Society of Civil Engineers, $84 billion in investment is needed between now and 2020 to ensure the nation's water systems can continue to provide safe and reliable service. California leads the way with $39 billion in water infrastructure improvement needs over the next 20 years.
San Jose Water (SJW) faces the same challenges that most other water utilities are struggling to address. Previous generations invested in the water system so we could enjoy reliable water service. It is now our turn to make similar investments so that future generations benefit. Many water system components such as pipes, wells, and tanks, have reached the end of their useful lives and require replacement. Waiting until they fail is simply not an option.
Replacing critical water system components like tanks and pipes is just one of the many challenges facing water systems today. Others include water supply availability, increasingly stringent water quality compliance requirements, and declining usage. All these factors are increasing the cost of service.
However, these costs are being managed through careful planning, innovative deployment of technology, and sound engineering and construction. Continued investments to repair, replace, and rehabilitate the water system also create thousands of local jobs and help stimulate the local economy.
Conservation and Rates
Some customers may ask: Why do my rates go up when I reduce my water use by 20%? And why isn't my bill reduced by a proportional amount? It's a good question and the explanation requires an understanding of the difference between fixed and variable costs on your water bill.
Fixed costs
These include water mains or pipes, wells, pumps, valves, tanks, and fire hydrants among many other items. These costs do not change based on water use and account for 60% of SJW's total cost. In your household, the rent or mortgage you pay is a fixed cost because it does not change based on the number of people living in the home.
Variable costs
These include electricity, chemicals, equipment, and labor which can change based on actual water use. These costs make up the remaining 40%. Similarly, your household costs for groceries and utilities can vary depending on the number of people living in the home.
What Do Fixed and Variable Costs Mean in Reality?
Suppose a water utility projects it will sell 10 units of water in the coming year. The total cost to produce the 10 units is $10 so the utility must ultimately bill $10 to cover the total cost of service.
From the utility's standpoint, their fixed and variable costs are broken down as follows. When we bill for service, the fixed and variable costs components are reversed due to regulatory requirements as shown below.
| Utility (Cost of Service) |   |         | Customer (water bill) |   |
| --- | --- | --- | --- | --- |
| Fixed costs | $6.00 |   | Service (meter) charge | $4.00 |
| Variable costs | $4.00 |   | Volumetric charge ($0.60/unit) | $6.00 |
| Total cost to SJW | $10.00 |   | Total bill | $10.00 |

If the customer uses 10 units of water as shown above, then the utility's cost of service is equal to the amount billed even though the proportion of fixed and variable costs differ.
Now let us consider the same example when the customer conserves 20% and now only uses 8 units. The water utility's fixed cost remains the same at $6.00 to pay for the costs of delivering water to the tap regardless of how much or how little is consumed. The variable cost is reduced 20% from $4.00 to $3.20. However, the customer is only billed $8.60 as shown below.
| Utility (Cost of Service) |   |         | Customer (water bill) |   |
| --- | --- | --- | --- | --- |
| Fixed costs | $6.00 |   | Service (meter) charge | $4.00 |
| Variable costs | $3.20 |   | Volumetric charge ($0.60/unit) | $4.80 |
| Total cost to SJW | $9.20 |   | Total bill | $8.80 |

Because the total bill is now less than the cost of service, the unit rate or variable charge for water must be increased to recover the difference. Depending on your actual water usage, this may not necessarily result in a higher total water bill.
How Affordable Is Your Water?
A widely used benchmark for water affordability is published by the United States Environmental Protection Agency, and it shows that annual water bills amounting to less than 2.5% of the median household income are considered to be affordable. SJW's current average monthly bill for water service is approximately $100 (or about $200 per two-month billing period), which represents approximately 1% of the median household income in the Santa Clara Valley (based on 2017 Census data).
At about a penny a gallon, tap water remains one of the lowest cost utility bills—a true bargain considering the resources and expertise it takes to treat and deliver safe and reliable water to your tap 24 hours a day, 365 days of the year. For most households, you can cook, clean, and enjoy fire protection for about $3 a day. 
Where Your Dollar Goes
Safe and reliable water service is essential to maintain public health, firefighting capability, and economic prosperity. In order to protect public health and safety and to continue to provide reliable service, SJW must increase investments in all water system components, such as pipelines, wells, pumps, and tanks when they reach the end of their useful lives.
Our goal is to deliver high quality water and exceptional customer service at the lowest possible cost. We work hard to provide the best water service in the industry and have an excellent track record of efficient operations. But we don't have control over some costs. Nearly half of each dollar you spend with us on water goes to cover water supply costs and to pay federal, state, and local taxes. See how each one of your bill dollars is spent:

40 Cents: Water Supply Costs include costs from the Santa Clara Valley Water District for both the purchase of treated water and the required charge to extract groundwater from the underground aquifer.
22 Cents: Operating Costs include operations, maintenance, purchased power from PG&E, and administrative expenses.
22 Cents: System Improvements include capital improvement costs associated with our water distribution system and depreciation.
7 Cents: Taxes and Fees include federal, state, and local taxes.
9 Cents: Cost of Capital includes the return paid on the equity required to finance water system improvements.