Image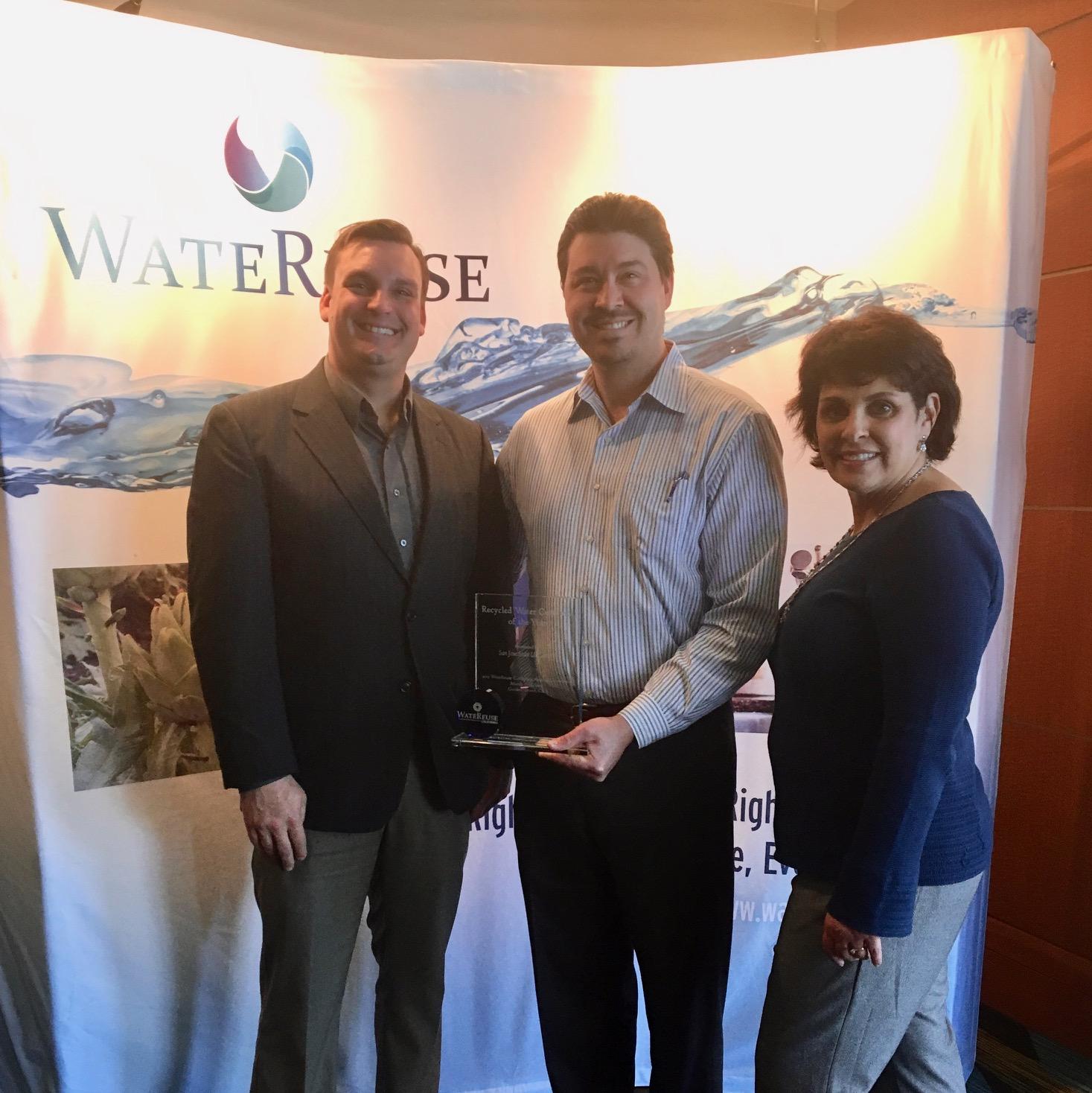 San Jose State University: Award-Winning Recycled Water Star!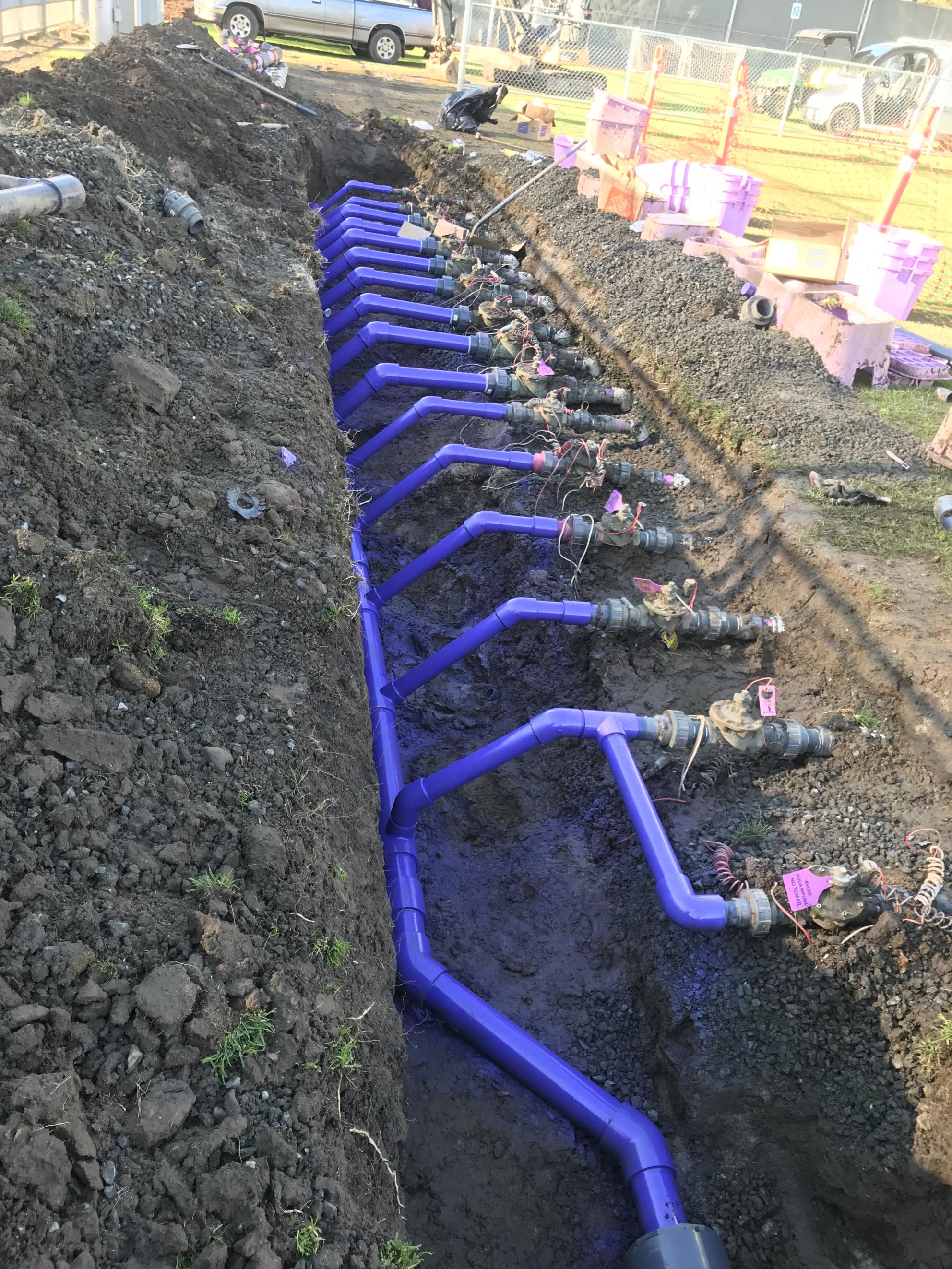 San Jose Water is thrilled to announce that San Jose State University (SJSU) has been selected as the winner of two awards for its exceptional and innovative water recycling program: "Customer of the Year" by WateReuse California, and "Water Conservation Champion" by the City of San Jose's Climate Smart Champions program. We were proud to nominate the University for both of these remarkable achievements as a valued SJW customer, and because of the immense effort the campus has made to meet ambitious sustainability goals over the last several years.
WateReuse California represents a coalition of utilities, businesses, organizations, and consumers that actively participate in or support the development of water reuse projects. The association recognized SJSU at their Awards Luncheon in Orange County on March 18th for its remarkable achievement as a customer who has "advanced the acceptance of water reuse through unique applications of recycled water."
The following day, the City of San Jose presented SJSU with its "Water Conservation Champion" award. This award is one of several that recognizes organizations that "have made outstanding efforts this year towards achieving the sustainability goals of Climate Smart San José, a community-wide initiative to reduce air pollution, save water and improve quality of life."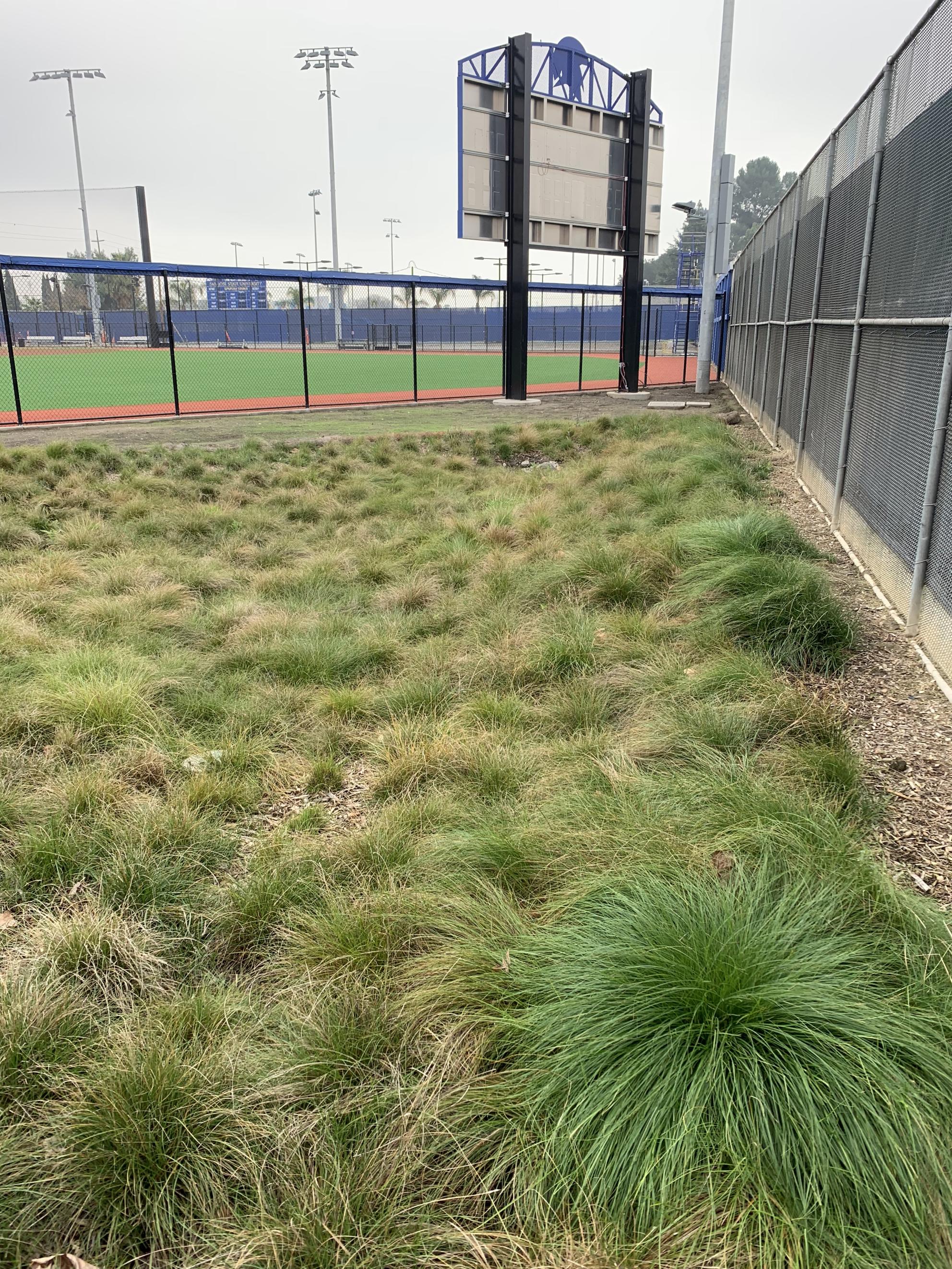 The practice of using recycled water on campus was first implemented in 2010, when SJSU became one of the first recycled water users in San Jose. Since then, SJSU has embraced this locally sustainable water supply to decrease its use of potable water by 45%, while increasing recycled water use to cover 61% of the campus' needs.
As Adam Salvadalena, SJSU's Associate Director of Energy, Utilities and Sustainability explains, "SJSU is at the forefront of water reuse and water conservation. As evidence of this, we recently completed our first recycled water conservation project with our new reverse osmosis system specifically designed for recycled water, having a 93% recovery rate."
The recovered water is treated in boilers on the Main Campus at Central Plant, then transported  for industrial and sports-related applications around the campus. Prime examples of recycled water use can be found throughout the South Campus, including tennis court washdowns, turf cool down and maintenance of the softball stadium, pipe upgrades and more efficient irrigation of the soccer fields and irrigation of the Spartan golf complex.
SJSU was also recognized twice in 2018 for its water reuse program with the Silicon Valley Conservation Award and the Sustainability Innovation Award from the Association of Physical Plant Administrators (APPA).
Salvadalena and the rest of the Facilities team look forward to continuing this important work as water conservation leaders, hopefully inspiring other universities around the country to follow suit.