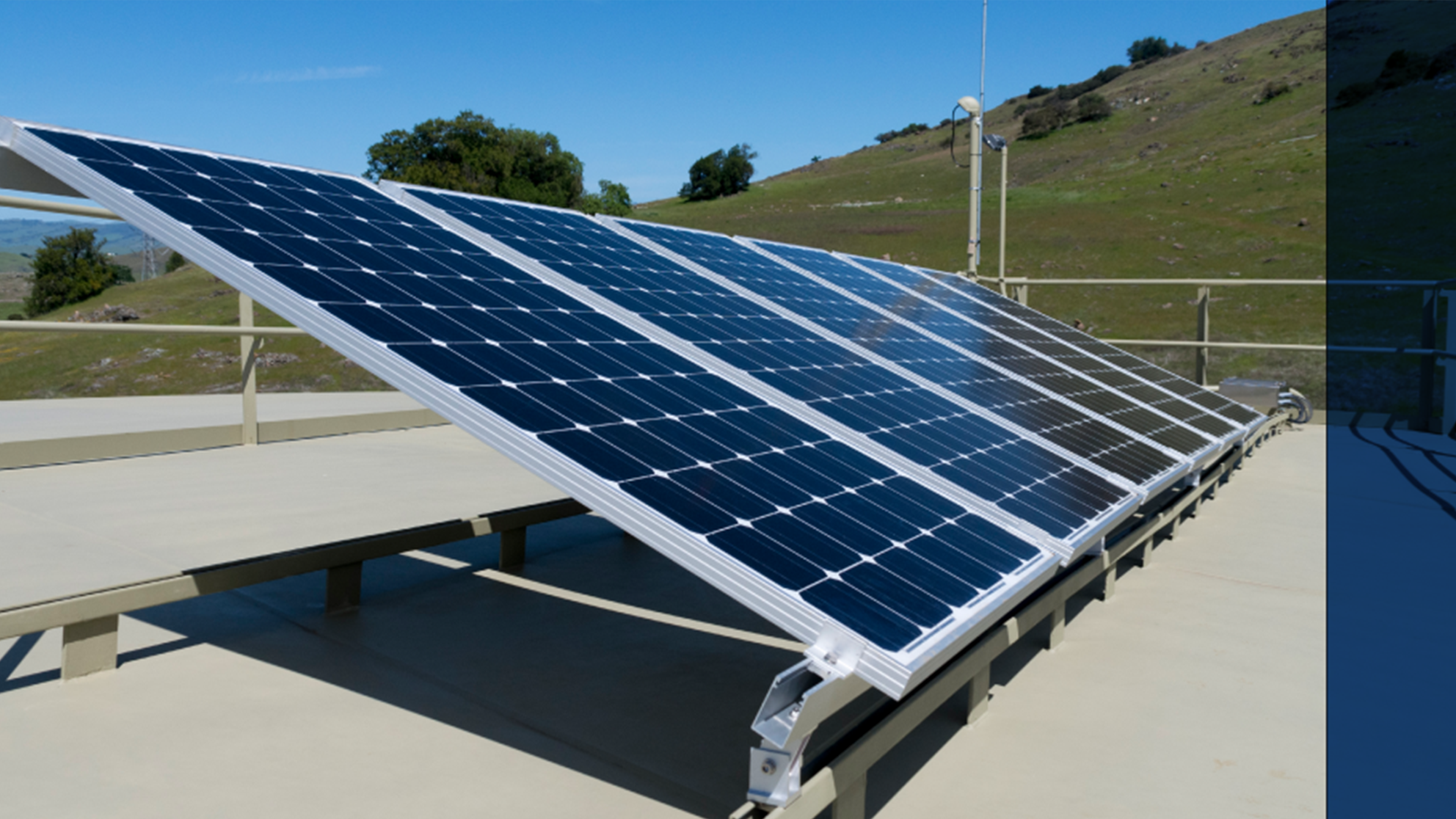 Reducing Our Climate Impact
Here at San Jose Water (SJW), we're taking aggressive steps to mitigate our climate change impact by working to drastically reduce our carbon footprint. SJW's Climate Change Policy is guiding our effort to provide sustainable water supplies to customers, and we continually aim to be an environmentally responsible organization that's doing all that it can to transition to a low-carbon economy.
Renewable Energy and Solar Power
SJW is reducing greenhouse gas (GHG) emissions in several ways, most notably by changing from an energy provider that offered some renewable energy over to two providers, San Jose Clean Energy and Silicon Valley Clean Energy, which both have a much more robust renewables portfolio. These energy providers distribute cleaner energy with a higher percentage of carbon-free and renewable energy sources.This switch has saved SJW and its customers at least 1% in energy costs. SJW aims to make 100% of their purchased power carbon-free by the end of 2021, saving 4,682 tons of CO2 from a 2019 baseline. 
Since 2007, SJW has also been using solar energy to offset GHG emissions and energy costs. Solar panels and numerous small electrical panels have been installed at Columbine Reservoir,  and SJW is currently designing and starting the permitting process for installing photovoltaic systems at two of its largest-producing groundwater pumping stations, Williams Road Station and Three Mile Station. By 2025, SJW intends to install solar panels that will save approximately 2,000,000 KwH (2 GwH) of electrical use. The short three to five year payback period for these investments will help decrease operational expenses and lower customer bills. If you combine this solar panel effort with SJW's other energy conservation initiatives, SJW will be on target to meet its GHG reduction goal of 5,000 tons of CO2 per year by the end of 2021.
Electric Vehicles and Biofuels
To reduce operating costs and GHG emissions, SJW has begun integrating electric vehicles (EVs) into its passenger vehicle fleet. In addition to helping  save on fuel and maintenance costs, this transition to EVs will reduce annual per car GHG emissions by 4.2 metric tons per 12,000 miles driven. Based on the results of piloting two fleet EVs, the company will assess new EV offerings in the marketplace and convert its entire fleet to EVs once it makes financial sense.
SJW also recently switched its fleet of diesel-powered trucks and construction equipment over to a renewable biofuel provided by the world-leading biofuel producer Neste. This high-quality renewable diesel fuel, also known as Hydrotreated Vegetable Oil, is comprised of waste fats (such as animal and fish fats) and vegetable oil residues (such as palm, corn and soybean oil), resulting in up to 90% fewer GHG emissions. All 57 of SJW's diesel vehicles now exclusively use this biofuel, and approximately 100,000 gallons of diesel will be replaced by biofuel annually. This switch to biofuel will result in a 79.21% annual reduction in GHG emissions. That's equal to the annual GHG footprint of 243 homes! Learn more about our switch to renewable diesel here.
SJW's GHG emissions reduction efforts are starting to make a positive difference, with our energy provider switch and transition to biofuels already cutting 2,000 tons of CO2 emissions per year. By continually setting ambitious yet achievable GHG reduction goals, adopting cleaner and more sustainable technologies, and having dedicated professionals who understand the importance of mitigating climate change, SJW is helping safeguard the future for our water supplies and our customers. To learn more about our many other sustainability efforts, read SJW group's sustainability report at https://www.sjwater.com/2019sustainability.