Image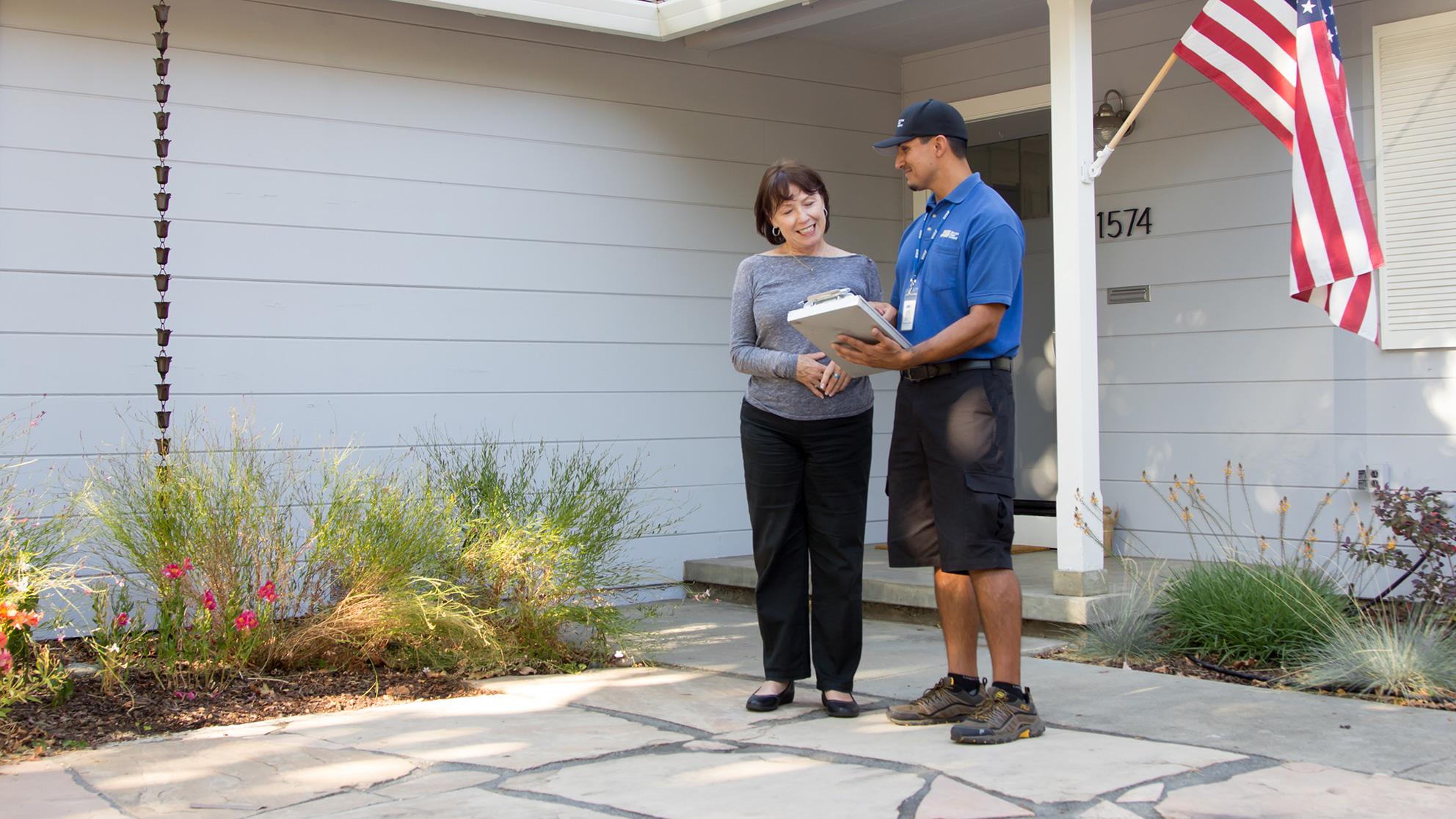 San Jose Water's Field Service Department provides numerous services such as customer high bill inquiries, and leak and water quality investigations. Field Service handles all service calls daily during business hours, from 8:00 AM to 5:00 PM, seven days a week. Only emergency calls are handled during non-business hours. If you have any questions or would like to meet one of our field representatives, appointments are available through our Customer Service Department at (408) 279-7900 or email us at customer.service@sjwater.com.
How to Identify a SJW Employee
Please be cautious of any person claiming to be an employee of San Jose Water who might ask to come inside your home. Only when you have scheduled an appointment with SJW should it be necessary for a SJW employee to actually enter your home.
Most SJW employees are easily recognized by the uniforms they wear. Additionally, all SJW field employees are required to wear a photo ID badge displaying their name and employee number.
If you have reason to believe that a person claiming to be with SJW is not an employee, dial 911. If you are concerned about any work being performed by SJW, please contact us at (408) 279-7900 or email customer.service@sjwater.com.