When SJW's Tim McLaughlin met now-TM Carter Co. CEO Touré Carter at the Silicon Valley Black Chamber of Commerce conference last year, it was the perfect example of "right place, right time." As SJW's Director of Supplier Diversity, Tim regularly speaks at events like these to educate local minority-owned business owners on processes for getting certified and winning contracts with large companies like SJW. They are also great networking opportunities, as Touré discovered during a break between sessions.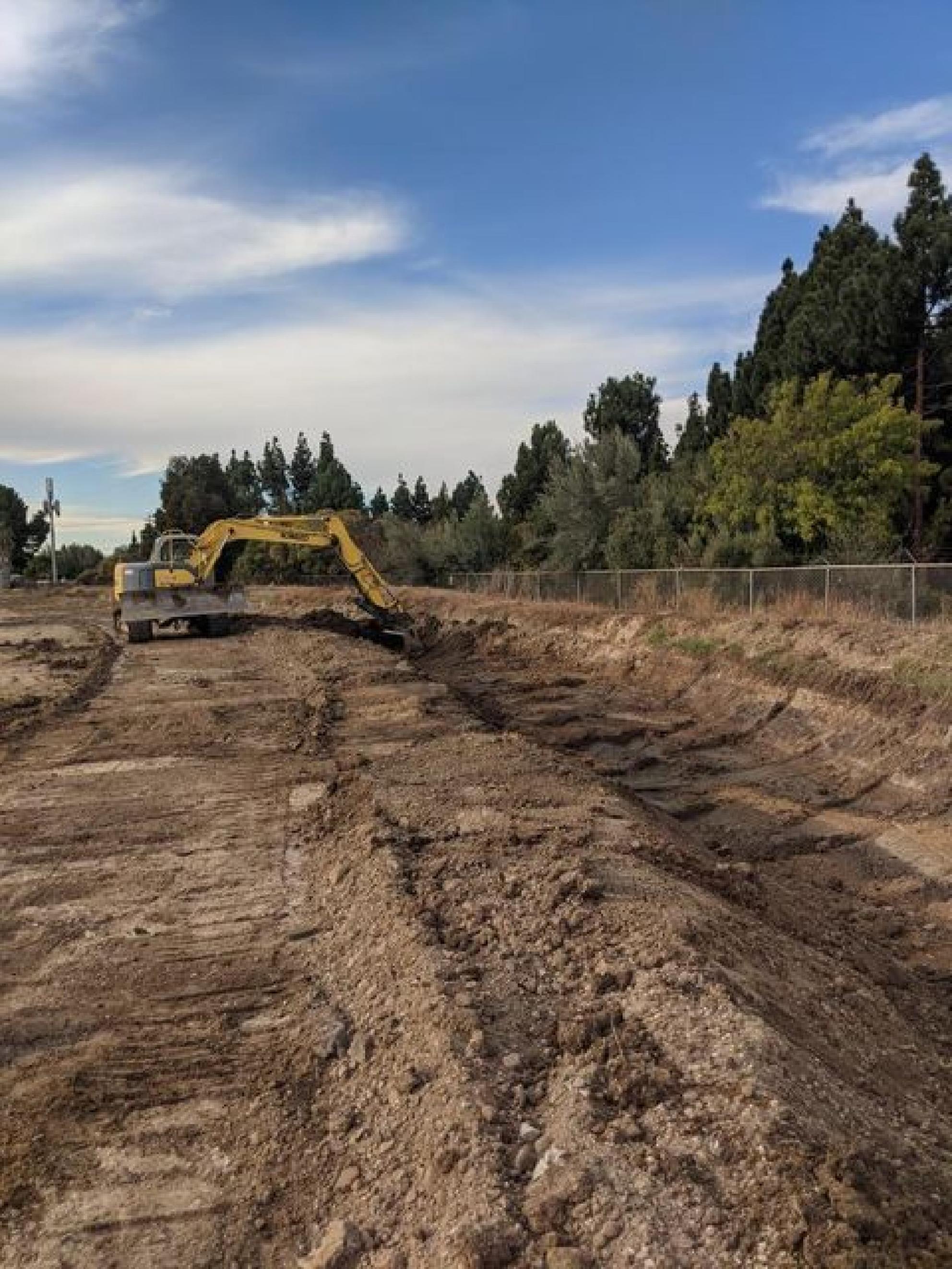 "When you start meeting people who are like you, that's when you know you're on the right track," reflects Touré on their serendipitous meeting.
After Touré briefly described his still-aspiring trucking business goals at the time, Tim handed him his business card as he normally does, offering to help in any way he could. Touré noticed an area code on it that prompted him to mention something about college football. Tim is a proud Ohio State alum, and Touré was born in Cleveland and is a former arena football player and coach, so they bonded immediately over their shared love of the game.
Forging a Professional Relationship from a Personal Bond
This was all it took to forge a bond between the two, establishing what would become the first official contract for TM Carter Company LLC. Many steps still stood in the way at this point, however. Launching a company is challenging for nearly anyone, as it involves not only understanding the ins and outs of the permitting and licensing process, but also having the backers and funding to get it off the ground. Throw in his status as an untested person of color in Silicon Valley, and Touré has experienced all the setbacks typical of people in his position.
Years of applying for loans, routinely being denied, and losing money in the process finally led Touré to this moment meeting Tim in June 2019. At the time, Touré did not have any equipment aside from a beat-up pick-up truck, but he did possess a strong work ethic and a dream driven by his beloved late grandfather, James Carter.
Passion for the Industry
James ran his own trucking company, JC Trucking, for 52 years out of sheer love for trucking and the industry. Touré says his grandfather came to him in a dream shortly after his death in 2016, touching him on the shoulder and declaring, "I'm extremely proud of you, but now it's time." Touré woke up with a brand new vision and mindset from that day forward: it was time to leave the frustrations of his football coaching career behind and pick up his grandfather's trucking legacy.
"It was evident from the beginning that Touré had a passion for starting his business," Tim recalls. "He developed a relationship with me through consistent contact and took all the advice I gave. He followed through on certification and became prepared for that call!" Building on this momentum, TM Carter Co acquired several trucks that SJW employs to clear project sites of rocks, hazardous materials, and sludge on project sites to prepare for main replacements or fix pipe bursts.
Tim also remarks that Touré has "the right blend of assertiveness in maintaining the right level of contact and acting on everything that was discussed," Tim recalls. "There was a genuine interest in learning how to proceed and gain traction."
Touré attributes his recent success to a blue-collar mentality derived from his grandfather's passion. He lives by two guiding adages: "We don't care about race, just about industry," and "Love what you do--have faith. If you have that, you're golden."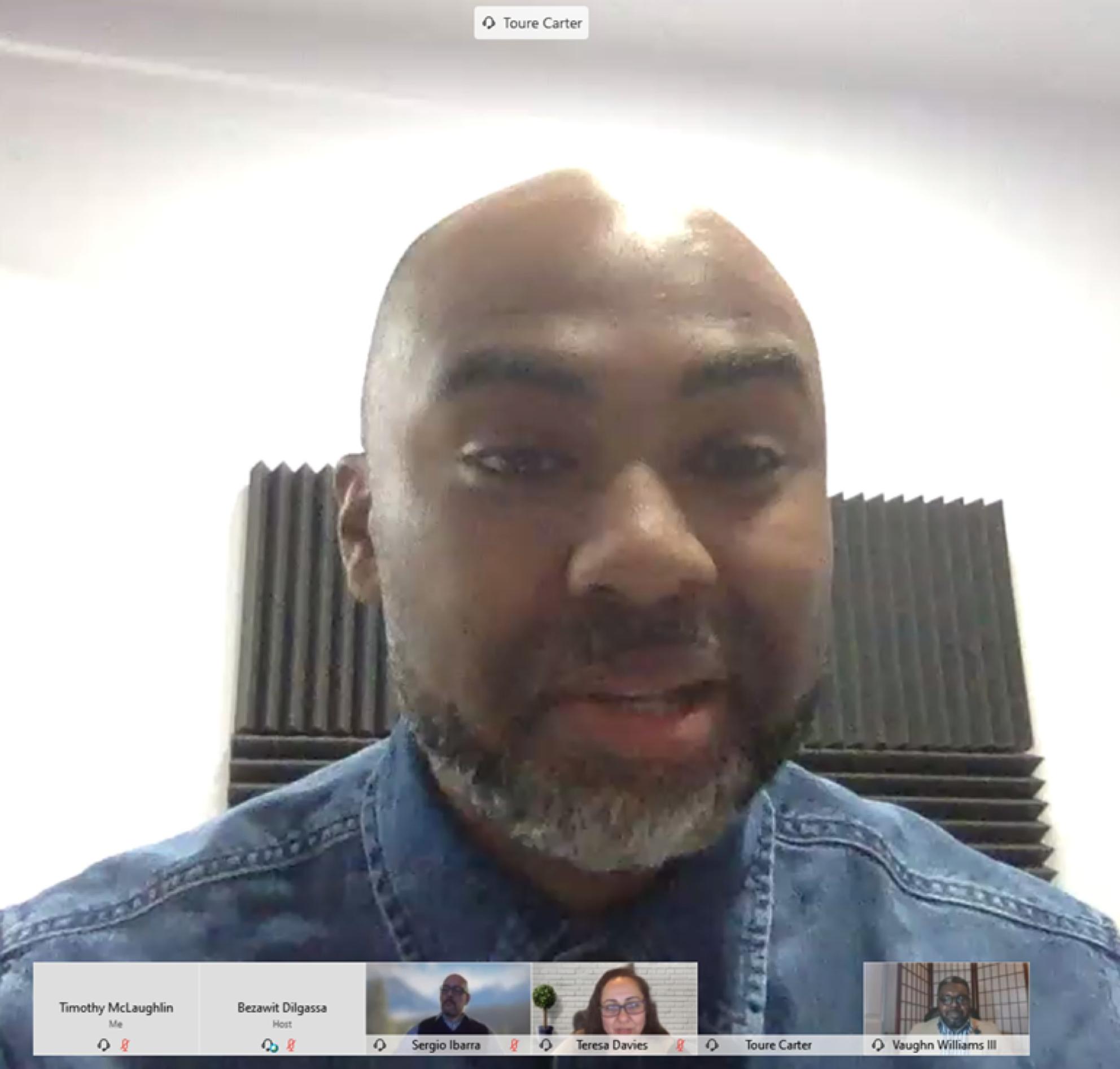 Next Steps
SJW continues to support Touré's goal to grow his company within his current service offering, and we are actively looking into ways he can grow in other service areas as well.
For more information on the Diverse Supplier Program that Tim works with to identify partnerships with diverse businesses throughout the year, check out https://www.sjwater.com/work-with-us/supplier-diversity.