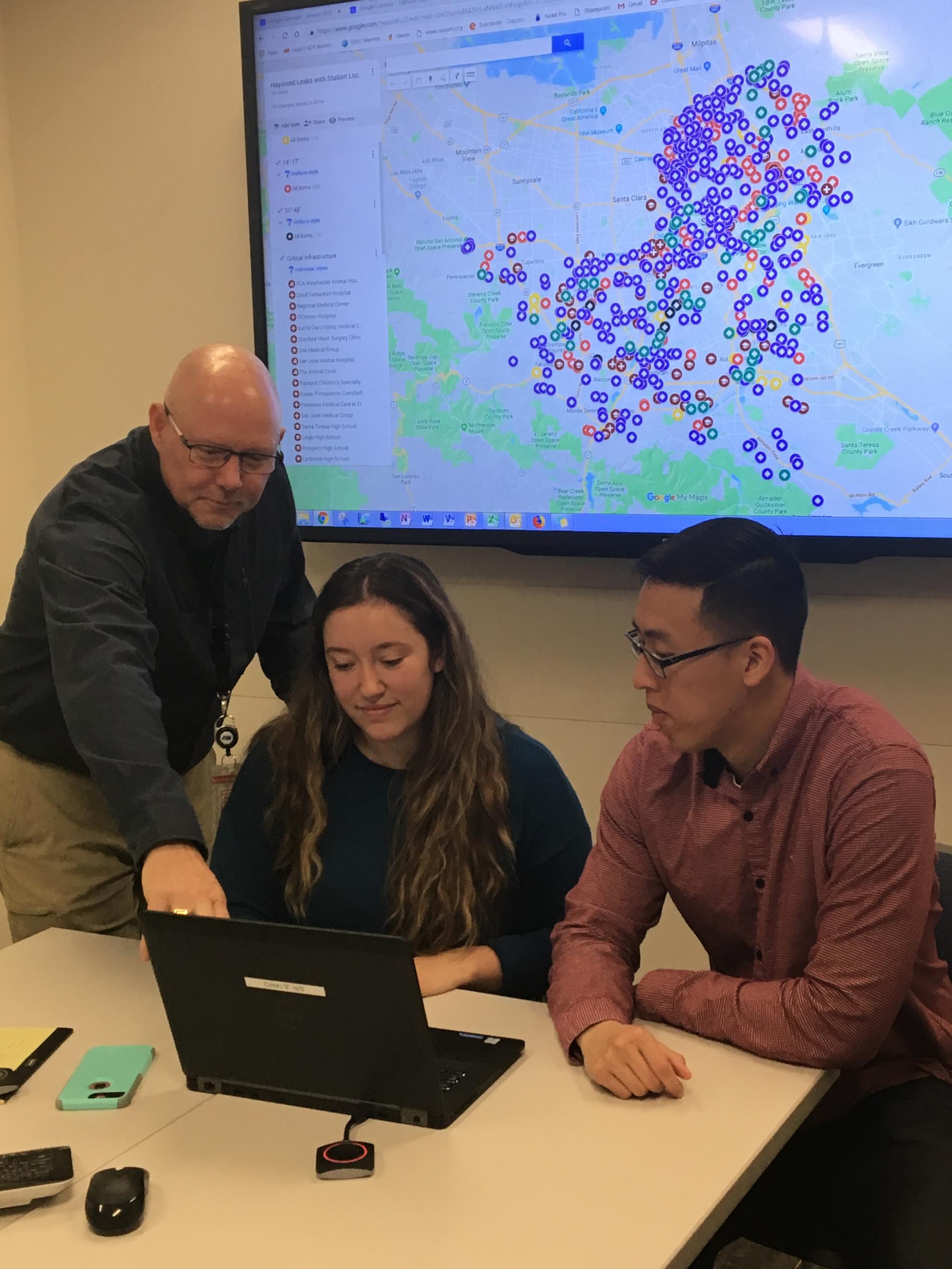 The water industry faces the same challenge as other businesses. Where do we find the right people to meet current and future employee requirements at San Jose Water? Jim Wollbrinck, our Manager of Security and Business Resiliency, has one solution that gets fabulous results – interns.
Jim has employed college interns for several years that have helped work on key projects in his department. In return, the students have learned valuable work skills, contributed to SJW's productivity, and earned a steady paycheck while in school.
"We have found interns to be valuable members of the SJW team," commented Wollbrinck. "They provide much needed services to our company. In return, they are gathering valuable work experience that can help them in their future career."
Interns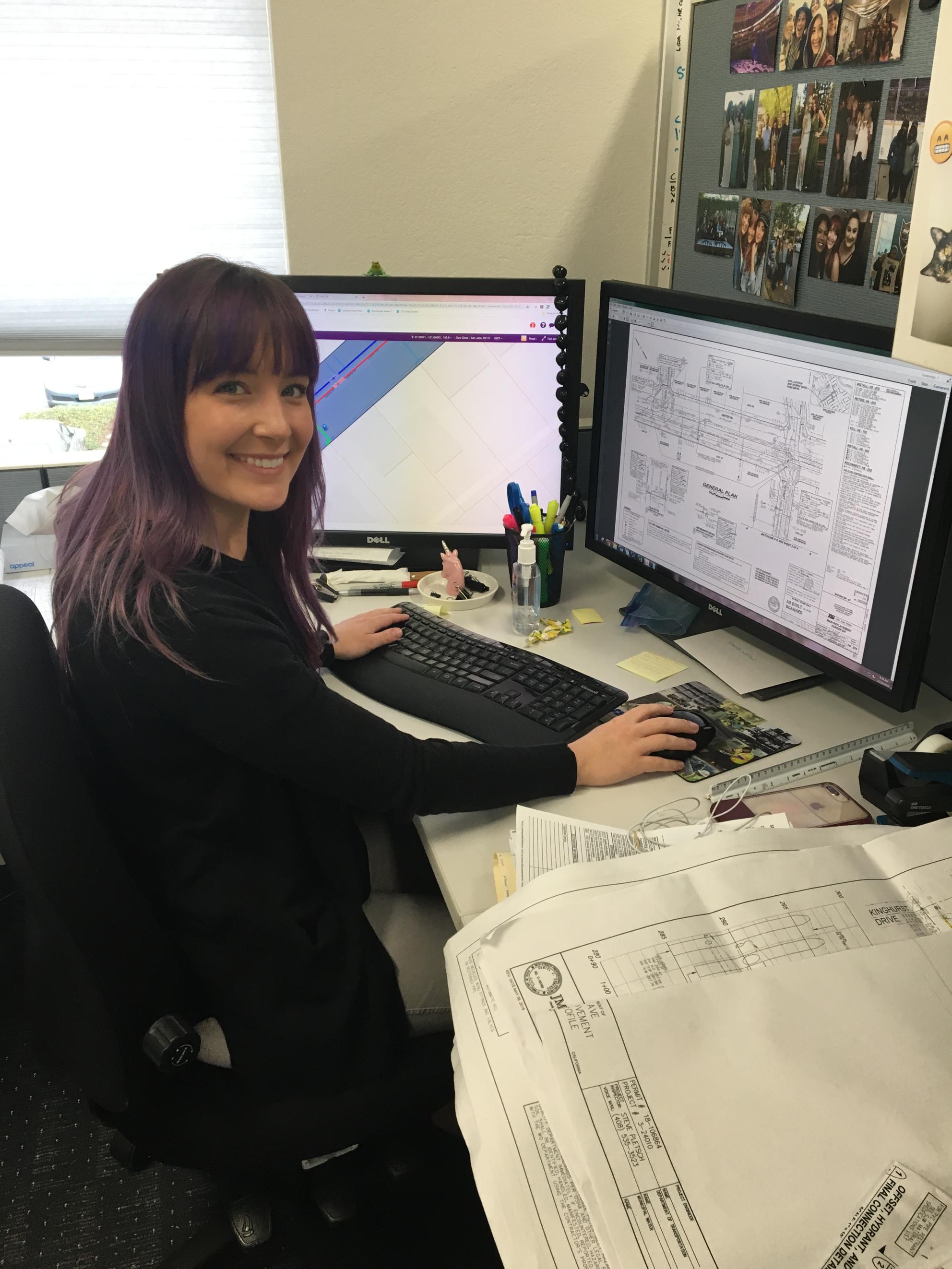 Shanna Norton, a former San Jose State University (SJSU) Environmental Studies student, worked as a paid intern in 2016. One project involved working with the California Water/Wastewater Agency Response Network (CalWARN), which focuses on mutual aid for emergencies or natural disasters. Working on the CalWARN website and user interfaces gave Shanna unique insights into the industry. In addition, Shanna concentrated on SJW's emergency preparedness databases to make sure they were up-to-date so we could better respond to natural disasters. Ultimately, Shanna's internship led to a full-time position as an engineering technician in SJW's Water Services Engineering Department.  Her new role includes producing designs and estimates for new water services, mains, and hydrants. Shanna is now pursuing her Master's Degree in Civil Engineering at SJSU.
Currently, SJW has two SJSU interns working on a variety of projects. Deanna McMahan is a recent Environmental Science graduate and Michael Banh is a Civil and Environmental Engineering student. Both interns are working on key projects that enhance SJW operations.
Deanna has worked on several security projects including our employee badge software upgrades in various test environments. Deanna is fabulous with the public and represents SJW at safety preparedness fairs in the community.
Deanna plans to pursue her Master's Degree in Engineering. Her inspiration? Fellow SJW employee Phyllip Nguyen. While working on a water quality project, Phyllip advised her to pursue her dreams and provided sound guidance on moving towards an engineering career.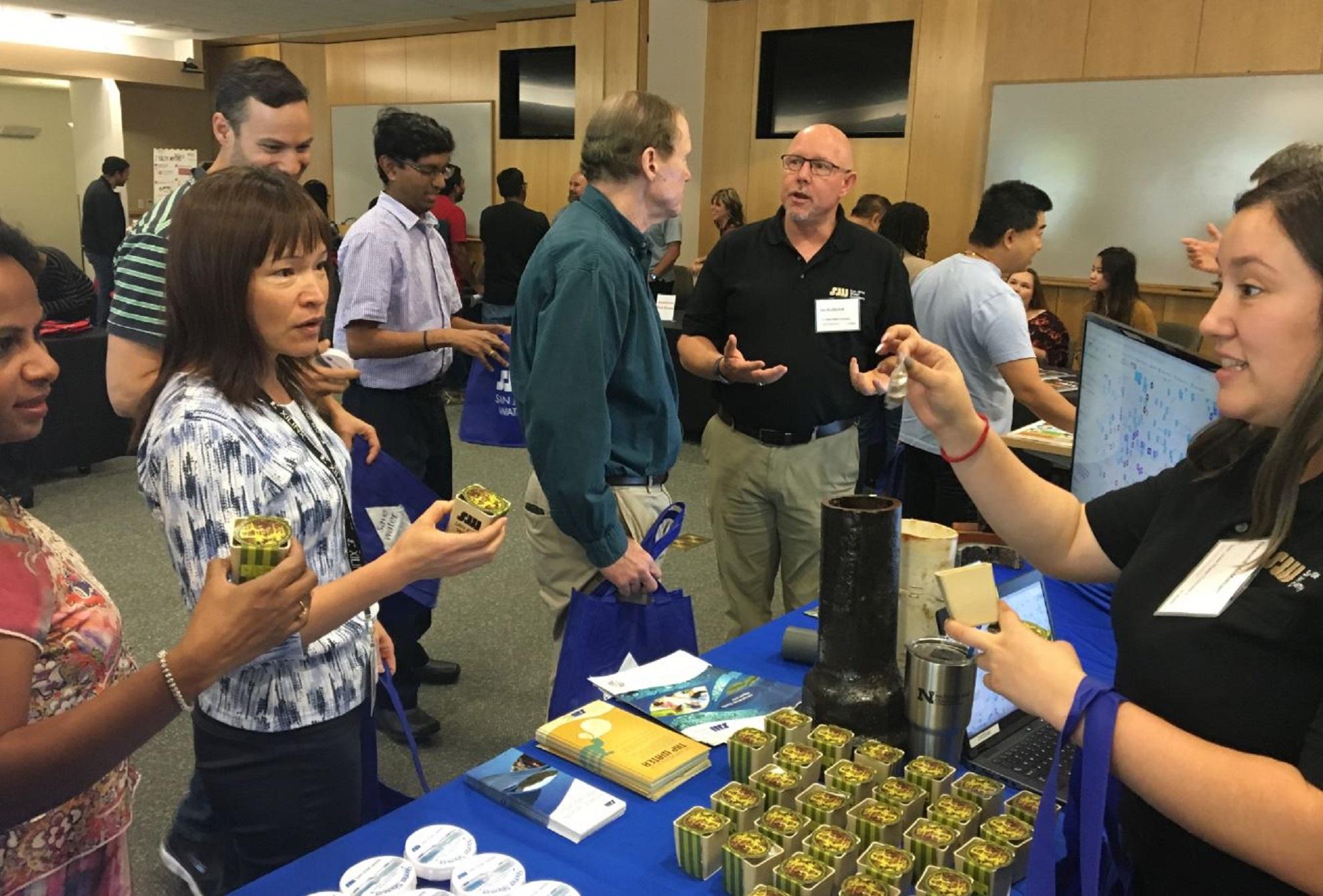 Michael, our latest addition to the SJW internship program, splits his time between his studies at SJSU and SJW. Like Shanna, Michael supports CalWARN efforts. His work ensures that all info is audited monthly so water utilities can be ready at a moment's notice for an emergency such as a fire, earthquake or mudslide. This is key for mutual aid assistance and provides a strong shared-knowledge network.
SJW is proud of its industry-leading internship program. Learn more about SJW's Internship Program from our feature in Source Magazine.