Image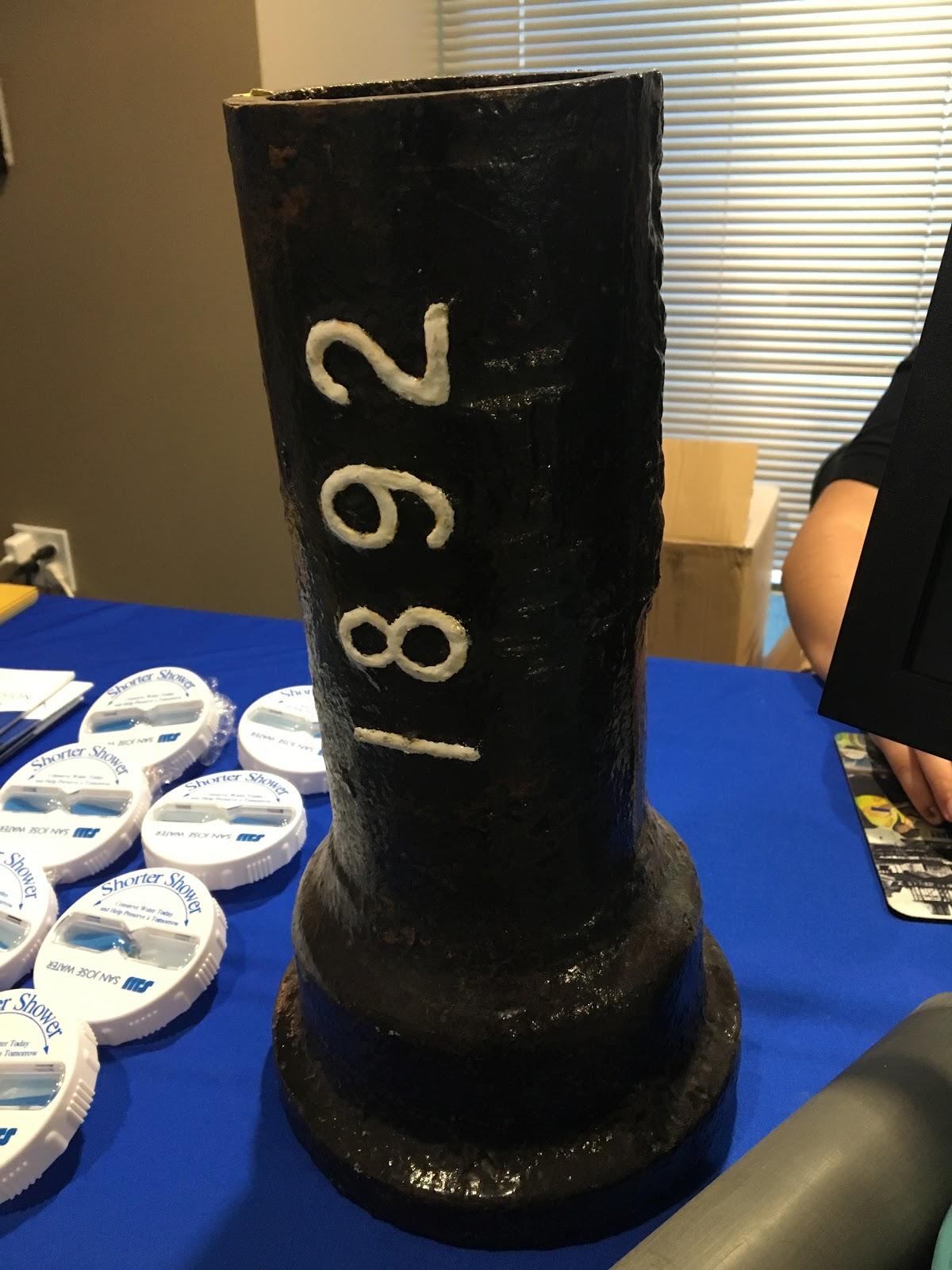 Anyone who has dropped by an open house or other SJW-sponsored event may have noticed an assortment of pipe parts that we keep on display to educate visitors. These are part of a collection belonging to Jim Wollbrinck, Manager of Security and Business Resiliency at SJW. His time in the Distribution System Maintenance Department allowed him to amass these historical appurtenances dating back to SJW's founding in 1866.
Image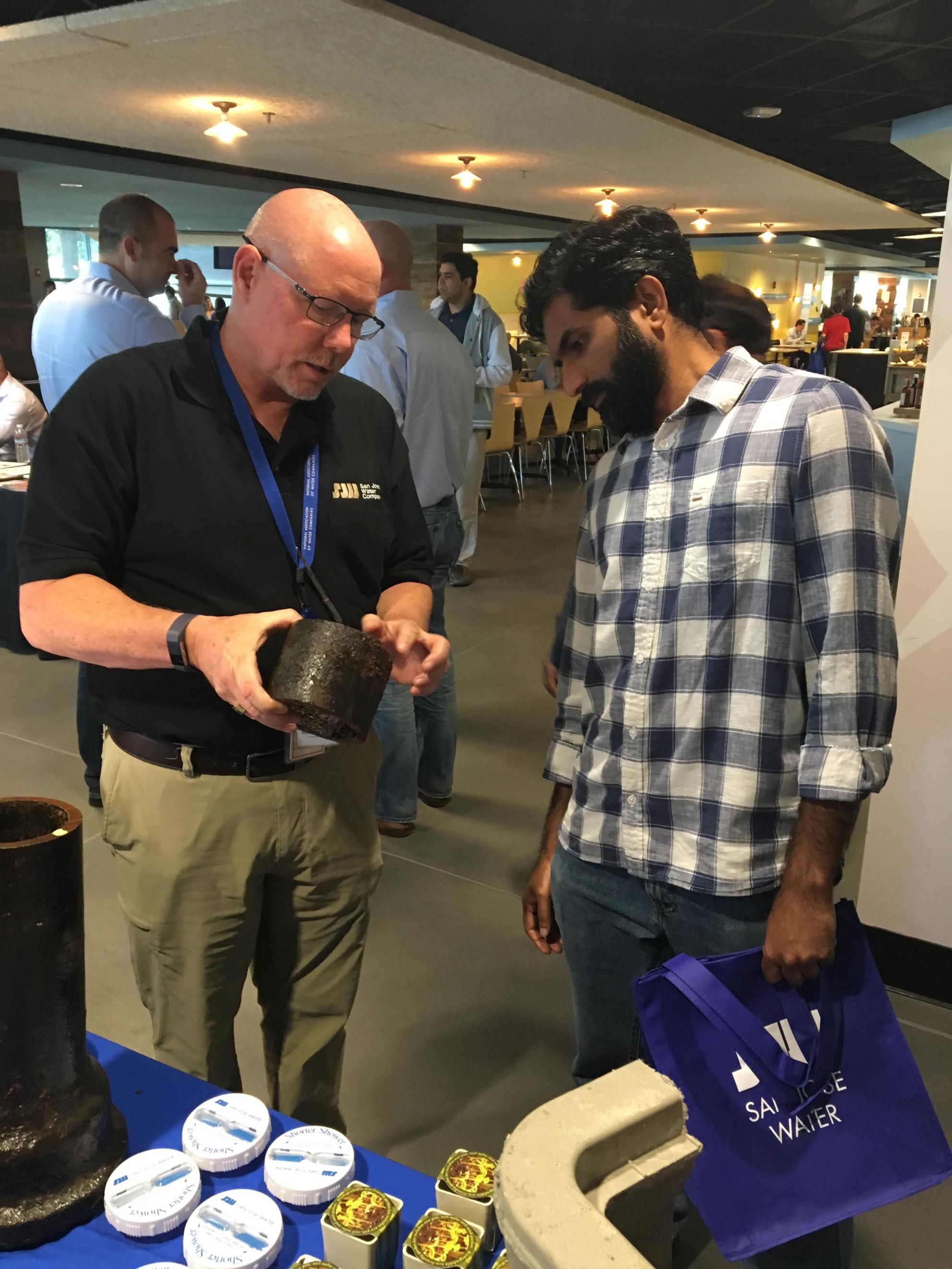 Pointing to a cast iron water main with the year 1892 embossed onto it, Wollbrinck explains that some of these vintage pipes are actually still in use in various sections of the service area, with the oldest active pipeline in the distribution system dating back to 1880. "More often it's the wrapped steel water mains, which became the go-to pipe material following World War II through the 1960s, that require replacing," he points out.
SJW is committed to a responsible and proactive replacement strategy that is commensurate with the average life expectancy of its water mains. We have found that annually replacing 1% of the distribution system, or 24 miles of pipe, is necessary to provide safe and reliable water service.  All of these new mains are made from high strength and durable ductile iron, with an exterior zinc coating and encased in the field with an additional thick plastic liner to ensure a 100-year life.
SJW has been recognized by industry leaders as developing and implementing a world-class Pipeline Asset Management Plan, which is based on probability of failure and consequence of failure evaluations.  The combination of these two evaluations produces a risk value for each pipeline to guide the water main replacement program. Input and feedback from utility experts like Wollbrinck are invaluable.
What types of pipes form SJW's distribution system?
Image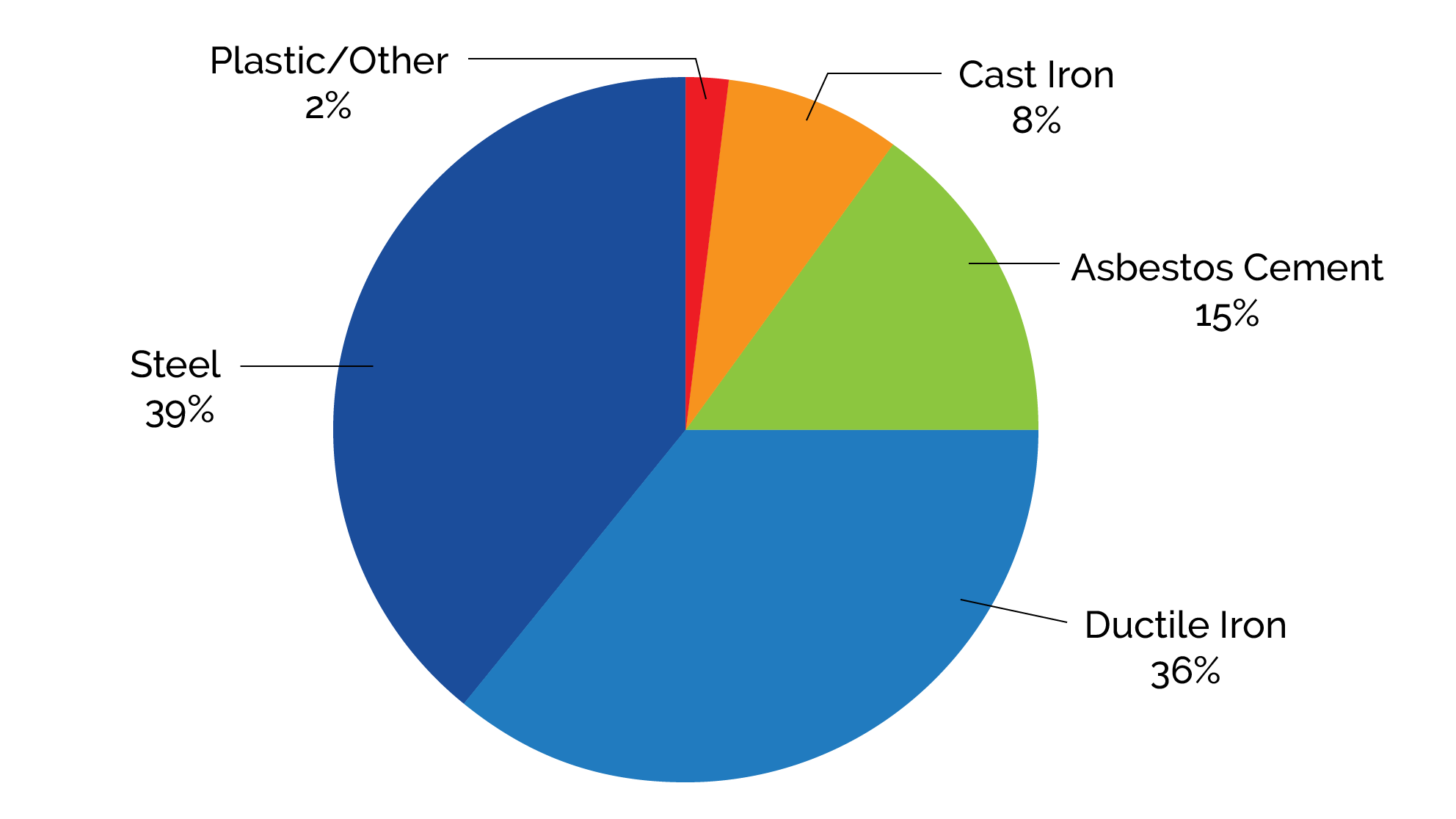 "If a main has lost its structural integrity and we get struck by a big earthquake, we could easily see main water leaks from minor to complete blowouts," Wollbrinck emphasizes, adding that "this could destroy part of the road or cause other issues that would be very expensive to repair."
Over the past decade alone, SJW has invested more than $1 billion in capital infrastructure on behalf of the communities we serve. Nothing is more critical to ensuring the safe delivery of quality water to our customers than a regularly and properly maintained water distribution system.
Next time you catch us at your local community event, be sure to stop by and ask Jim and his fellow water professionals to give you a rundown on the latest in SJW pipe replacement progress!
A Timeline of Pipelines
Image