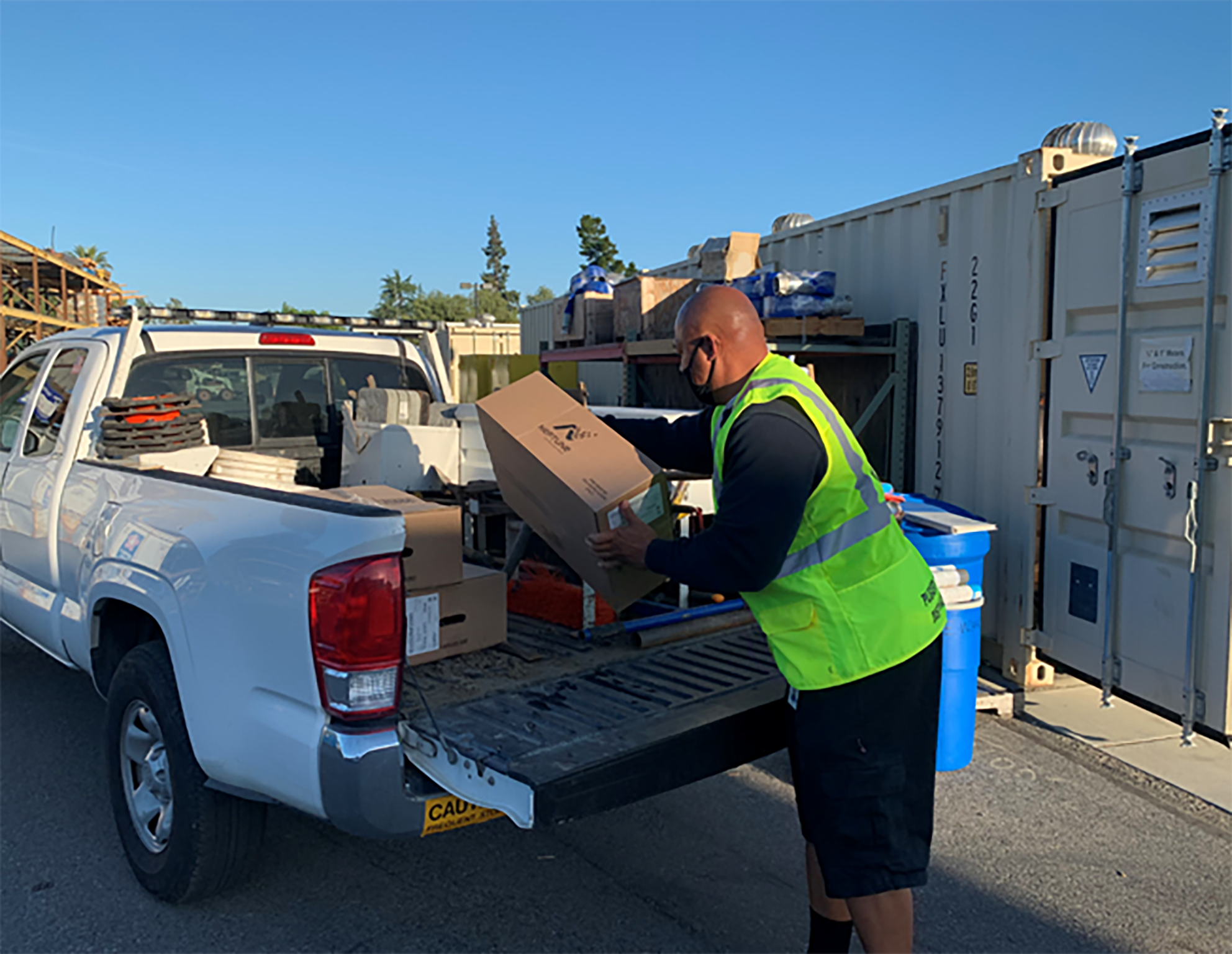 Fun fact: there are more than 230,000 water meters throughout SJW's 140-square mile service area, and just one department responsible for making sure each and every one of them are in tip top shape: the Meter Shop!
There is more to these water meters than meets the eye. SJW has an entire department committed to making sure its meters accurately measure the water so customers pay for only the water used – and not a penny more!
This tight-knit group of employees are responsible for using their knowledge of mechanical, electrical, and hydraulic principles to replace, repair, and test meters in accordance with California Public Utilities Commission (CPUC) regulations and American Water Works Association (AWWA) Standards. 
Something many people may take for granted is their water meter. This mechanical device is usually located in a meter box in front of your home or business, and measures the amount of water used.
Our Meter Shop professionals are responsible for replacing meters on a regular schedule. Our most common ¾" meters are replaced every 20 years and our 1" meters are replaced every 15 years to ensure they are running accurately. That averages to more than 10,000 meter replacements a year completed by both the Meter Shop and Field Service Departments. About 2,500 larger meters are replaced by time and consumption models.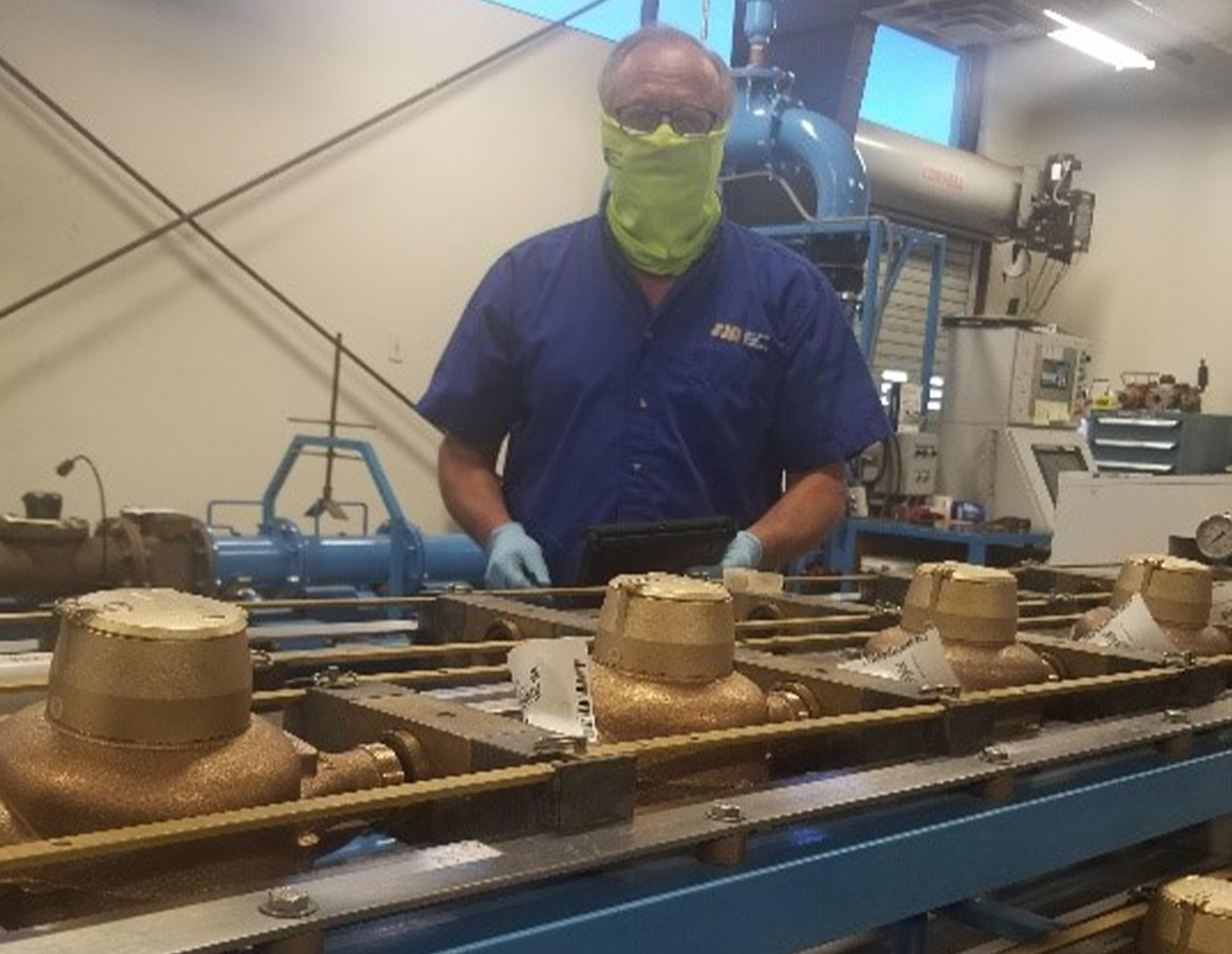 A percentage of the meters pulled from service each year are tested to confirm the measurement accuracy. This allows both the CPUC and SJW to know the meters are being replaced at the appropriate time.
A perfect example of this team with great attitude is Orlando Menchaca, a 17-year SJW veteran. He recently went to a customer's home to do a routine meter change. To Orlando, it was all in a day's work, but to the customer, he did something special. He was professional, knocked on the door, summarized what he'd be doing, and only shut off the water for ten minutes. In typical Orlando manner, he insists "I didn't do anything special. I treat everyone that way." But his great attitude shines through.
And if that's not enough, the Meter Shop also provides testing services to other water utilities. More than 3,000 meter tests are performed for more than 20 water companies. With our advanced MARS meter testing benches, we offer an unparalleled level of repeatable accuracy and reduced labor costs. We can test water meters from 5/8 to 10 and are in full compliance with AWWA M6 testing parameters and recommendations.
With a strong work ethic and tight bonds, the Meter Shop team has met COVID-19 challenges with determination. Abe, Anthony, James, Orlando, Robert, Bill, and Anh are fine examples of a team that pulls together to adapt to a new "normal."