San Jose Water typically uses an underwater remotely operated vehicle (ROV) for inspections and sediment collection in our tanks. However, the team found a new use for the ROV when a large tank sprung a leak.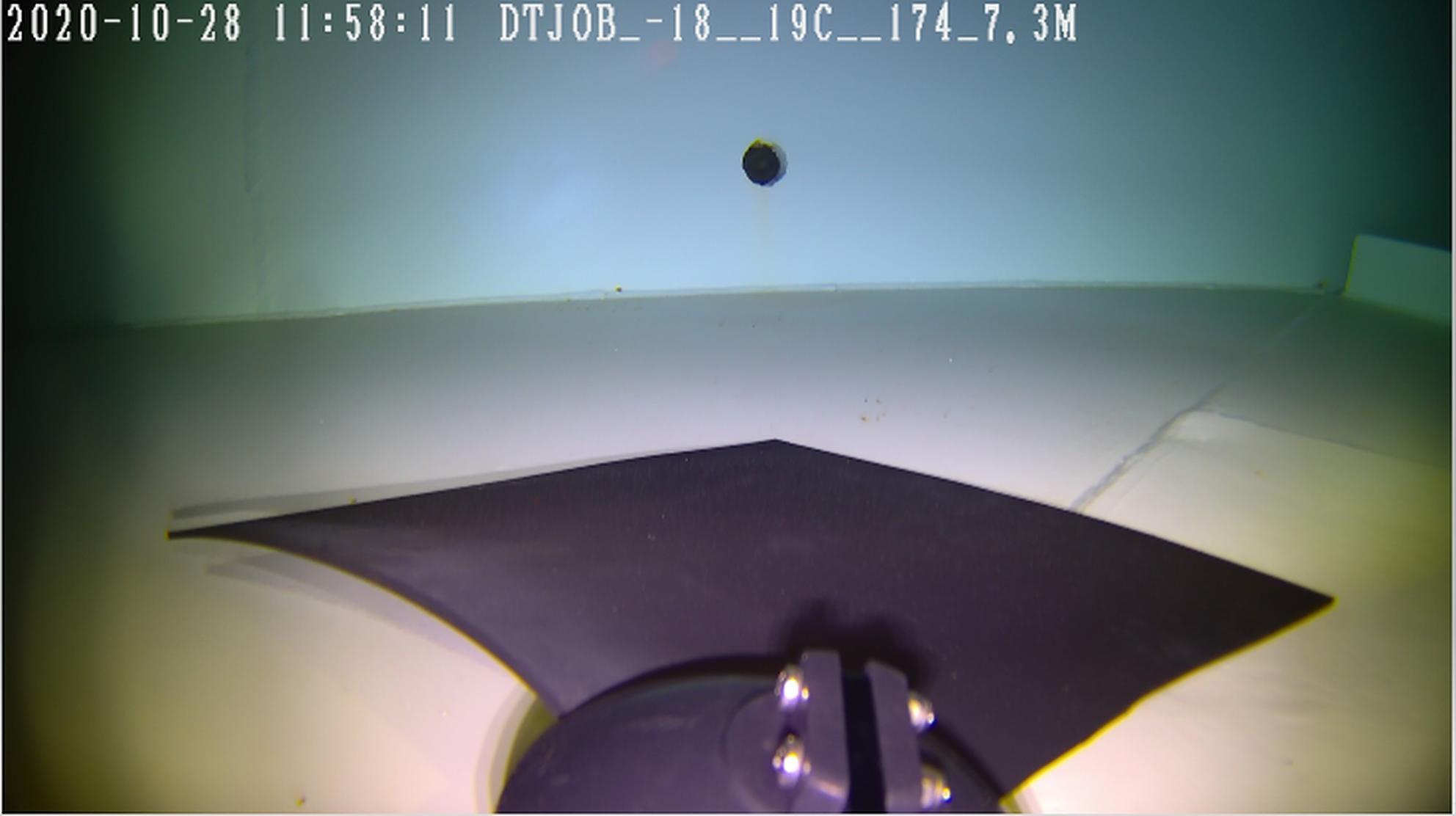 The leak was large and although our crew members tried to make repairs on the fly, the sheer power and volume of water rushing out was unmanageable. The hole was plugged as a short-term solution. The team went back to the drawing board to figure out how repairs could be made. Options considered included completely taking the water out of the tank; hiring a diver to plug the hole from the inside to make repairs; or hiring a welder to weld a new patch.
None of these options were acceptable both from a safety or cost perspective. Instead, a decision was made to put the underwater ROV to work. The ROV operator set a cut piece of metal inside the tank near the hole. The crew that was outside of the tank pulled the plug — forcing the ROV and material to plug the hole from the inside. Crews made the repair and retrieved the ROV.
Great collaboration by everyone involved! This innovative thinking added a new trick to use in the future, kept everyone safe, and saved tens of thousands of dollars.
Image