Image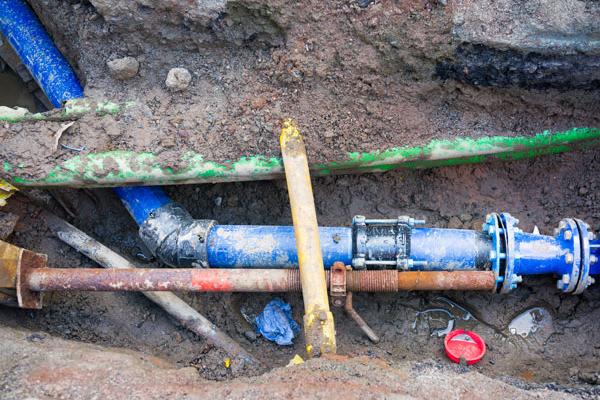 EPA: $271 billion needed to update nation's wastewater infrastructure
Clean water has been one of the top stories of 2016. The fact is that our national wastewater infrastructure is in need of updating. The EPA reports it would take a $271 billion investment to bring the country's wastewater infrastructure up to date. The American Society of Civil Engineers' latest Report Card for America's Infrastructure awarded our wastewater infrastructure a D grade. That ASCE assessment came in 2013, and the next report card is due out in 2017. While the nation has been working for the past three years on improvements, it's officially crunch time to make sure the next snapshot of our infrastructure looks considerably better than the last.

As we do every year, the San Jose Water is making significant investments to replace and upgrade key components of its water system to help ensure the kind of strong infrastructure today that enables clean water tomorrow. That approach includes modernizing treatment plants and pipes, as well as partnering with industry leaders who work to recycle water in safe, carefully controlled ways and rehabilitate wastewater into a clean, potable state, ready for your tap.

The Silicon Valley Advanced Water Purification Center, a $72 million purification center operated as a partnership between the Santa Clara Valley Water District and the City of San Jose, represents a major regional effort in this area. Since its opening in 2014 as the largest advanced water purification plant in Northern California, the center has made great strides alongside the neighboring San Jose-Santa Clara Regional Wastewater Facility to enhance wastewater rehabilitation efforts in the region. The center, which recycles wastewater that would have otherwise been discharged into the San Francisco Bay, was opened with funding from the American Recovery and Reinvestment Act and California Department of Water Resources. This center is one of many wastewater rehabilitation efforts being undertaken across the country as part of the federal act.

The Silicon Valley Advanced Water Purification Center produces up to 8 million gallons per day of purified, potable water that is expected to meet California primary drinking water standards. How? The answer comes in three major steps:
1. Microfiltration. In this process, treated wastewater is forced through hollow, straw-like filtration membrane modules. These modules have very fine pores in their sides, 0.1 micron wide, which is about 1/300th of the width of a human hair. As water passes through these extremely thin pores, solids, bacteria, protozoa and some viruses are filtered out.
2. Reverse osmosis. Water is forced under high pressure through membrane sheets with holes so small a water molecule is almost the only substance that can pass through. This process removes salts, viruses, and many other contaminants, such as pharmaceuticals, personal care products, and pesticides.
3. Ultraviolet light. After undergoing microfiltration and reverse osmosis, the very clean water is sent through chambers that emit strong UV light to break down any remaining trace organic compounds. This method helps sterilize any medicines, food, or fruit juices that may remain.
From there, it is blended with the existing recycled water supply produced at the San Jose-Santa Clara plant.
SJW taps into the Silicon Valley Center's treated water via SJW's "purple pipe" route. This water is supplied to commercial customers to use for landscaping and industrial purposes. It is not used for drinking water.
At the same time, we're working to ensure drinking water from our own Montevina Water Treatment Plant is benefiting from these kinds of advanced technologies and techniques. The Montevina plant is in the midst of a multi-year upgrade project to implement the latest in microfiltration membrane technology to ensure maximum use of this low-cost, high-quality local water supply from the Santa Cruz Mountains.
Not every region has to take the same proactive, forward-thinking approach to wastewater and drinking water purification that Northern California does.  If they did, we may very well see that ASCE grade increase to something worth posting on the fridge.