I'm Brandon Stieber, Engineering Unit Manager for the SJW Special Facilities Department, a division of the Engineering Department. In this role, I manage and perform civil engineering design for in-station facility work for SJW's Capital Improvement Program. This includes projects for water storage tanks, pump stations, groundwater production wells, control valves, yard piping, above-grade and subsurface appurtenances, structures, grading, drainage, and paving. I am a licensed civil engineer in the state of California and have over 17 years of experience.
My favorite part of the job is all the people that I work with. I have developed so many great work relationships in the 8+ years that I have been with San Jose Water. Our projects are complex and challenging, but we all work together to get the job done. My admiration for the people that I work with is not limited to our department. Our Special Facilities Department works closely with the SJW Pipelines, Water Services, Planning, Construction, Survey, and Operations departments. Operations is the end-user of the projects that are ultimately built, so their input is critical to the design and construction of our capital projects.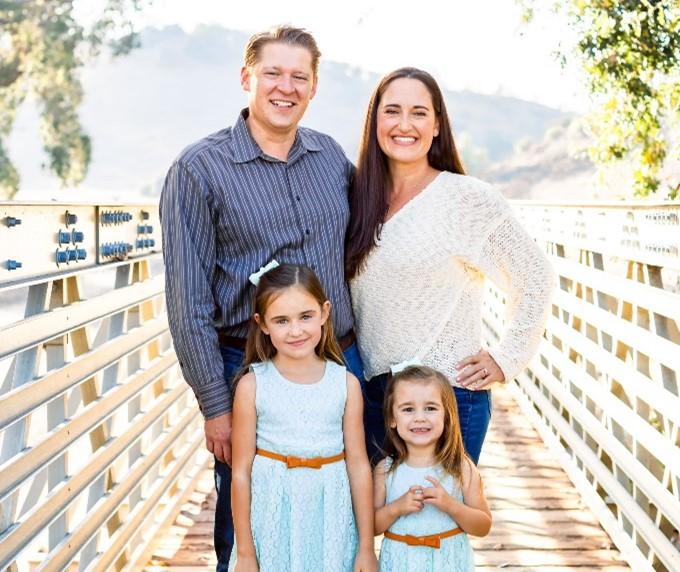 I am a South Bay native and have lived in Santa Clara County for over 35 years after being born and raised in Gilroy. After graduating college with a Civil Engineering degree from Cal Poly in San Luis Obispo, I lived in San Jose for 10 years. I currently live in Morgan Hill.
When I'm not at work, I mostly like to spend time with my family. My wife and I have been married for 12+ years and we have two young daughters who I adore. I'm also a big fan of the Golden State Warriors! I've been a fan of the Dubs since I was a kid, back in the Run-TMC era. They were terrible for so many years, but I stayed loyal, and have been rewarded with four Championships since 2015! Basketball is my favorite sport to watch and to play. I also like to play golf with my friends.
My personal motto is "less is more." It's a bit cliché but it works for me, I don't need all the things in life to be happy. Sometimes our society focuses too much on material things. My professional motto is, "work hard, continue to grow each and every day, and be kind to everyone."