SJW President and COO Andy Gere was recently inducted into the University of Connecticut Academy of Distinguished Engineers alongside notable honorees such as a former economic and technology policy advisor in the Obama Administration and a retired senior executive at ExxonMobil. We had the opportunity to sit down with Andy to ask him a bit about his time at UConn and how it sparked his lifetime of dedication to the water utilities industry.
What did you learn from your time at UConn? How does it feel having your daughter continue your legacy at the school?
When I look back, there were a few really key learnings from my time at UConn. The first was that I found a passion for working in water, which fit with my desire to have a career that meant something important, and contributed to people in a positive way. I got that through both course work and from a part time job that was possible because I was a UConn Civil Engineering Student.
The other really key thing I learned was how to solve problems. Collecting data, evaluating different approaches, collaborating with others and using a systematic method for getting to a workable solution —the course and lab work in the program really did a good job of teaching this, though I probably didn't realize it at the time.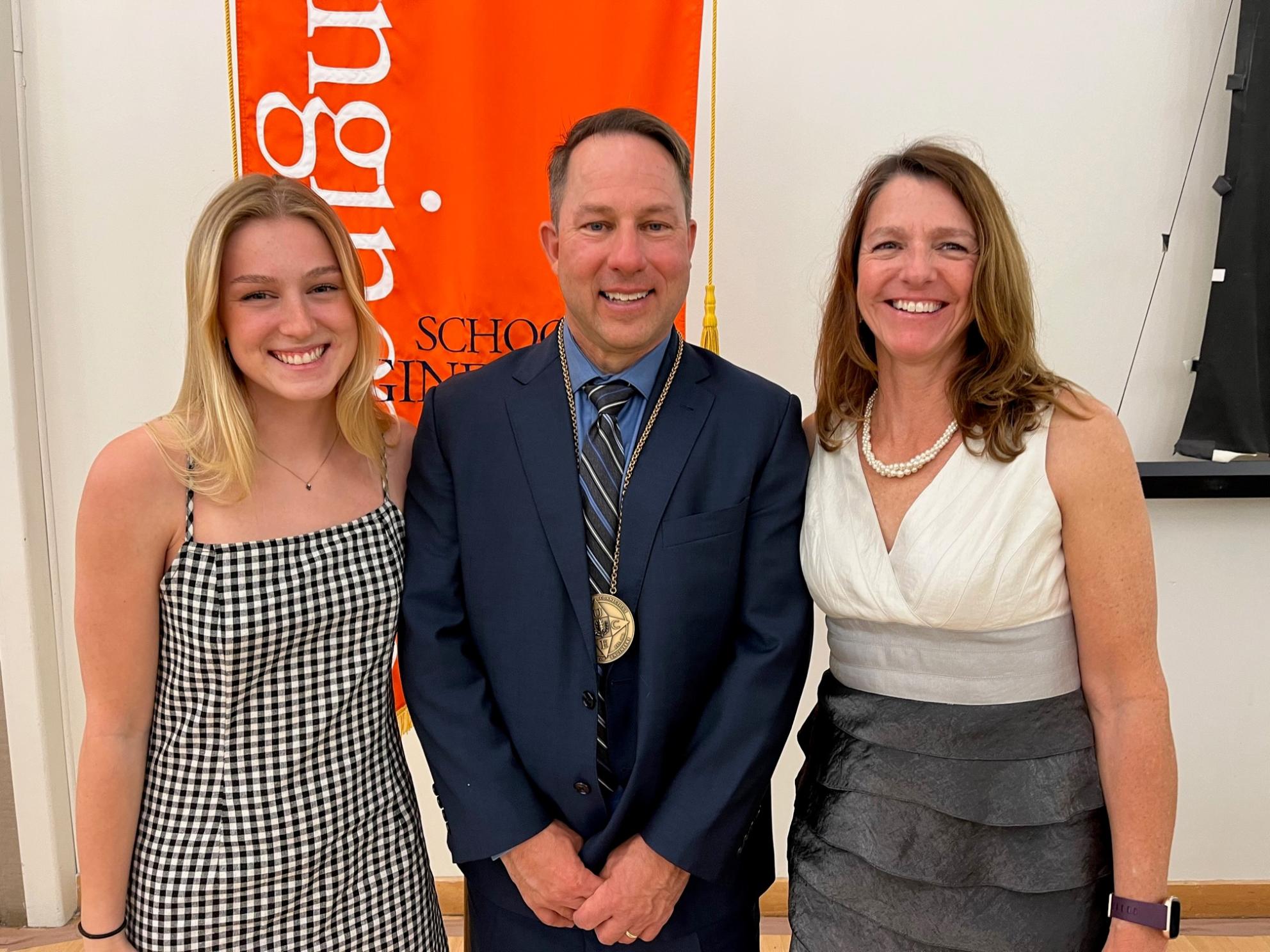 I'm thrilled that my daughter Jillian chose UConn, it was certainly a surprise! It's great to continue to have a family connection to the University since both my wife and I are graduates. Jillian's an Environmental Studies major and her focus area is sustainability, so I'm hoping she'll consider a career in water when she graduates.
How does it feel to be an inducted member of the Academy of Distinguished Engineers? Did you anticipate receiving this honor?
I'm really humbled to be inducted, and it's absolutely a highlight of my career as an engineer. Reading about the accomplishments of my peers in this induction class, and meeting them in person has really reinforced for me how special this is. These folks are leaders in the profession, and to be included alongside them is a high compliment. It's certainly not something I ever anticipated.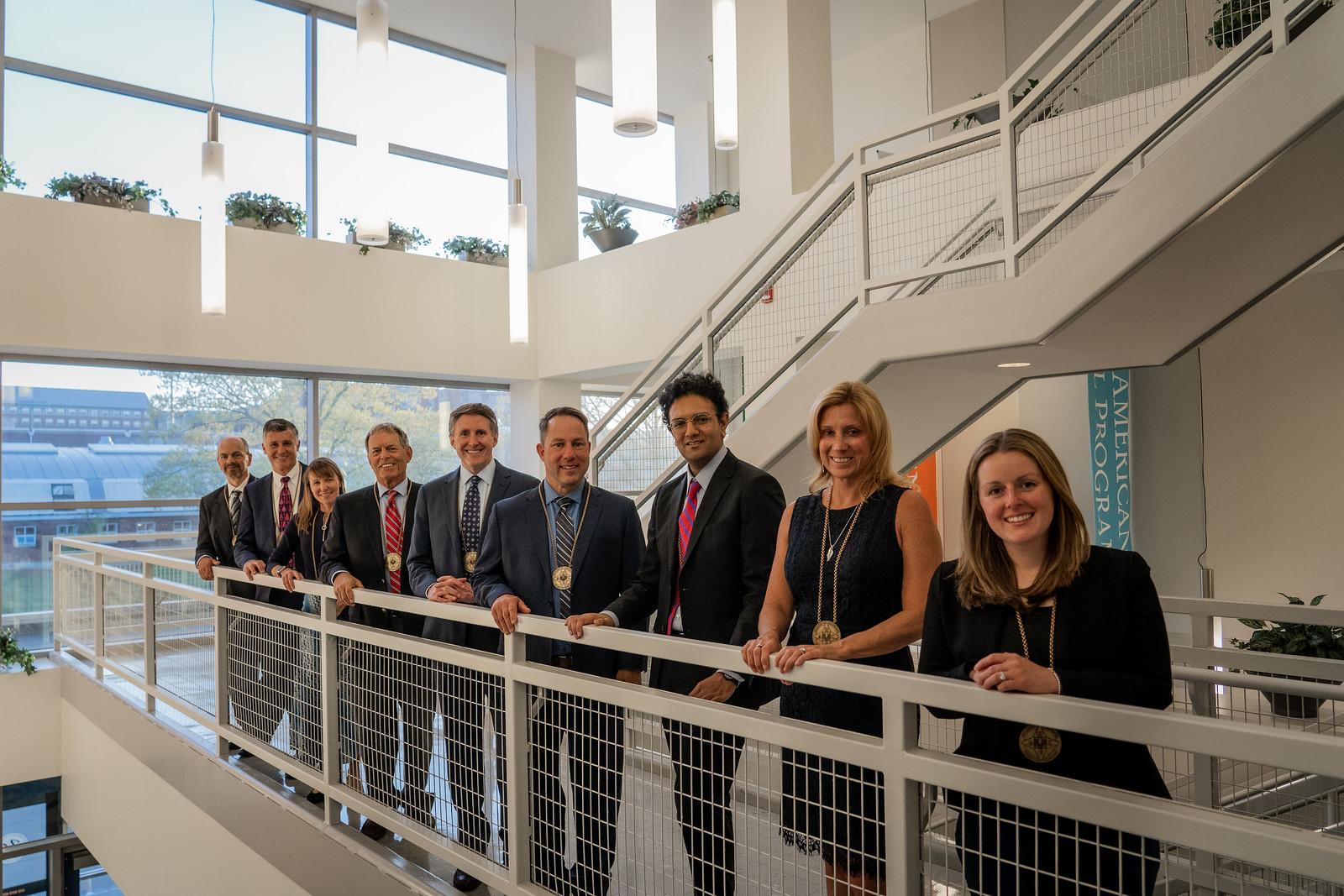 How did your education at UConn prepare you for working at San Jose Water or otherwise in the water industry?
First, the course work in water treatment, water quality, hydraulics, water chemistry and water supply was outstanding. I have a vivid recollection of visiting the Lake Gaillard Water Treatment Plant for one of my classes. Talking with the plant staff about their careers in water treatment definitely planted a seed for me. The other thing was that I gained an appreciation for the importance of the public water supply industry, and how many people rely on the water professionals that ensure a continuous supply of safe drinking water.
My UConn Engineering coursework directly helped me get my first job in the industry as an engineer in the California Drinking Water Regulatory Program. I had to pass an oral board exam (over the phone) on safe drinking water principles and practices, and I scored very well thanks to my training at UConn. That job opened the door to my first opportunity at San Jose Water, which was one of the utilities that I regulated.
Do you have any memories from your time at UConn or relating to Connecticut water you'd like to share?
During my UConn days, I had a part-time job with Ecosystem Consulting Service in Coventry. My duties there included work at local reservoirs, such as Shenipsit lake in Tolland.  In addition to launching boats and conducting dissolved oxygen profiling studies, I also strapped on scuba gear and installed aeration equipment, and was literally immersed 30 feet down in what would become an incredible career for me.
Now 30 years later, my company has joined with Connecticut Water, the owner of that reservoir, and the water supplier for UConn. It feels great to have come full circle in a way and return to my roots at UConn.
How do you recommend that students with an interest in civil engineering and public utilities pursue their passions?
The first thing I would recommend is that they reach out to folks working in the industry to learn more. Go to a local AWWA conference and make a point of meeting people and making contacts. Go to the Young Professionals mixer or join a committee. Apply for internships or summer jobs with a water utility. Reach out on Linkedin and ask for an introductory call. There are so many different ways that civil engineers contribute to the field, and career paths can go in many different directions. Learning more about them from the people in those fields can really help a new engineer to get started. Finding a mentor to help with introductions and to learn about career pathways can also be a real help.
My other piece of advice for new grads is to work on their EIT right away, and their PE as soon as they can thereafter. These credentials help open doors, and the undergraduate coursework does a good job of preparing new engineers to take the exams. Working on the entry level Water Treatment and Distribution Certifications is also a great introduction to the field, and can be a pathway into the field.
What are your future goals and plans with San Jose Water?
Image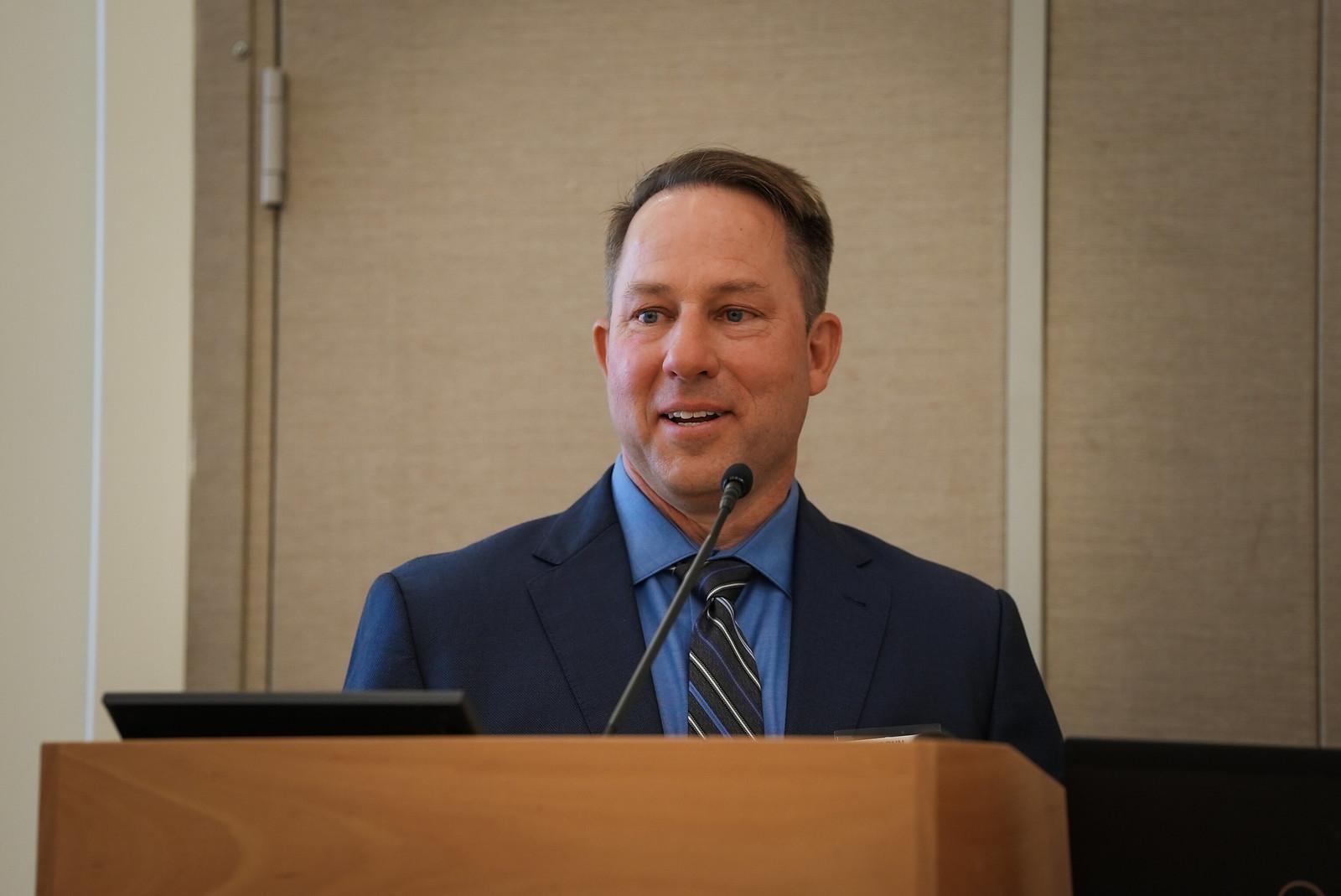 The first thing is to continue the pursuit of excellence in everything we do. This has to be deliberate, and continuously reinforced within the company's culture. It pertains to how we serve customers and employees, how we manage our environmental stewardship, how we interact with and operate in the communities we serve, and ensuring that we provide a fair return for our investors. Innovation will continue to be a big part of this, so empowering our people to look for better ways in all aspects of running the utility will continue to be important. Last but not least is growth. We have an excellent service model, and I'd like to see that continue to expand to new communities that will benefit from it.