Image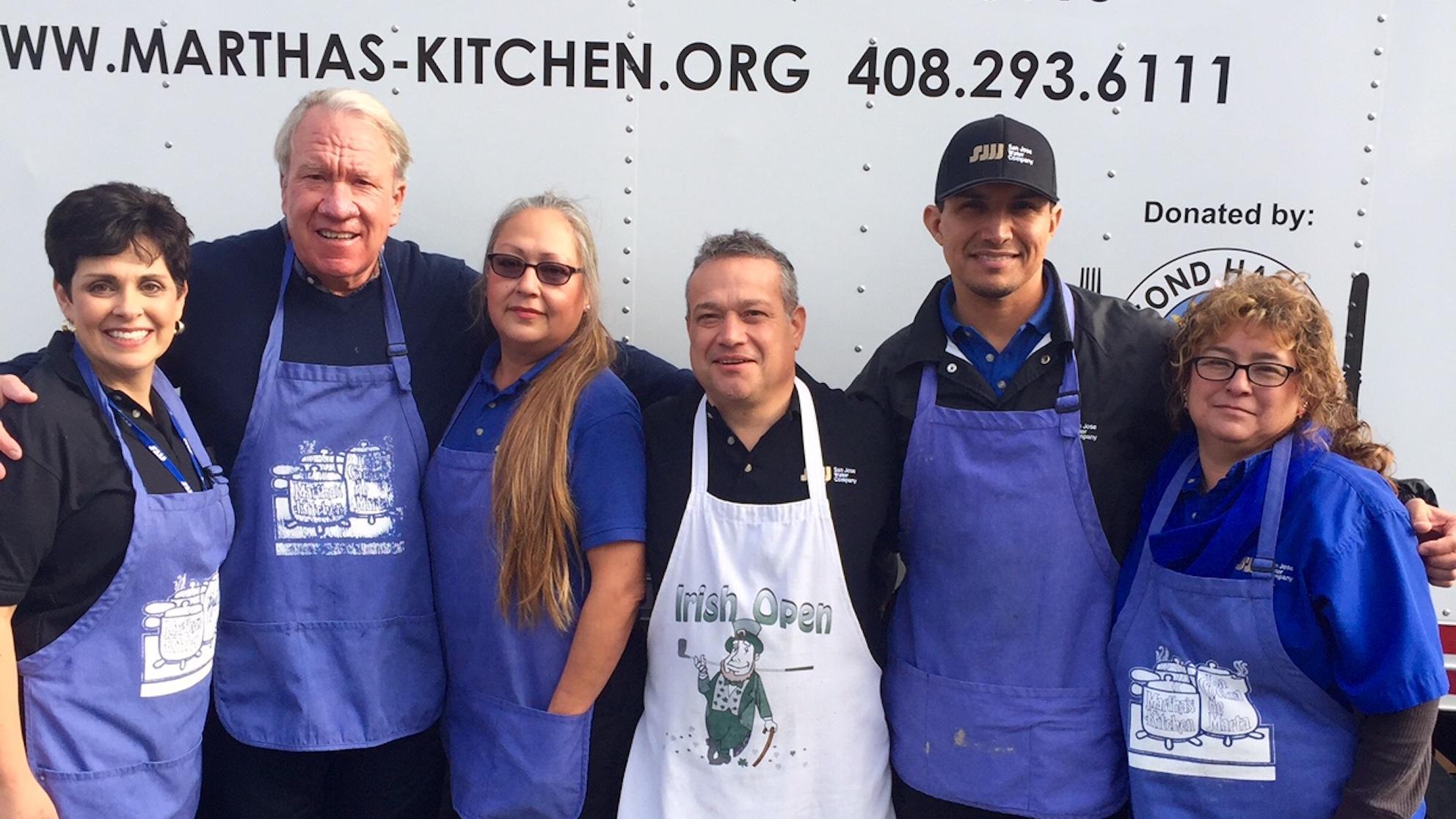 Holiday Giving: Not Just for the Holidays
After the holidays, donations to the needy tend to drop off. This is why San Jose Water employees feed people over Thanksgiving in January with local nonprofit Martha's Kitchen.
Martha's Kitchen has been feeding the hungry of San Jose since 1981 is 90% volunteer operated. Since 2009, our company has collaborated with the charity by underwriting meals for the entire month of January while our employees volunteer several shifts a week. "Thanksgiving in January" has become an annual event and has gained support from locally elected, business, and community leaders. It has also become an annual volunteer opportunity for our many employees.
Our volunteer work includes preparing brown bag lunches for distribution throughout the county, as well as dinner prep and service. For dinner, our employees peel fruit, make salad, cut vegetables and serve meals to Martha's Kitchen guests. SJW is honored to support Martha's Kitchen's and to reaffirm our commitment to San Jose.
Image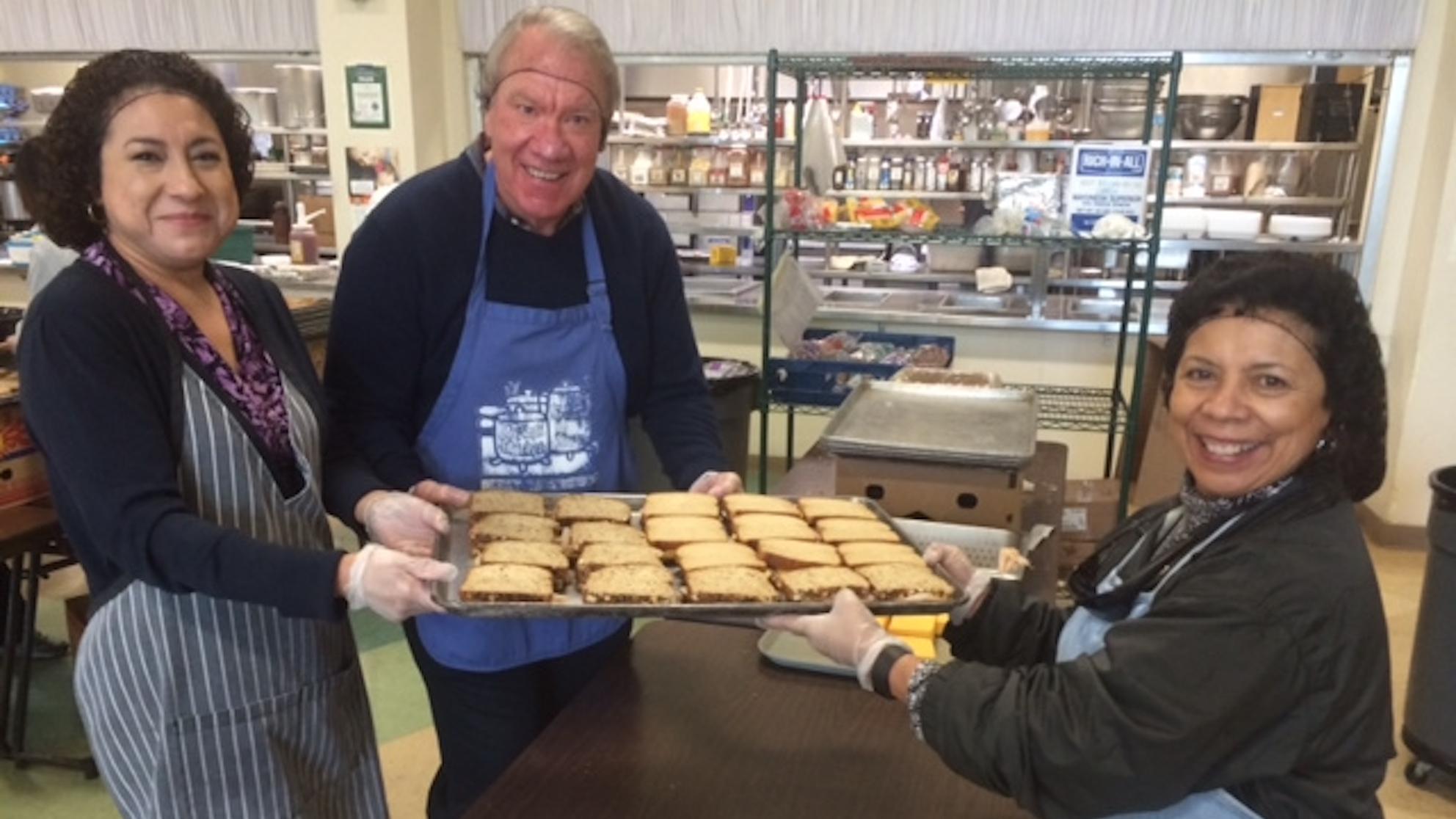 Our employees know their way around a kitchen
Image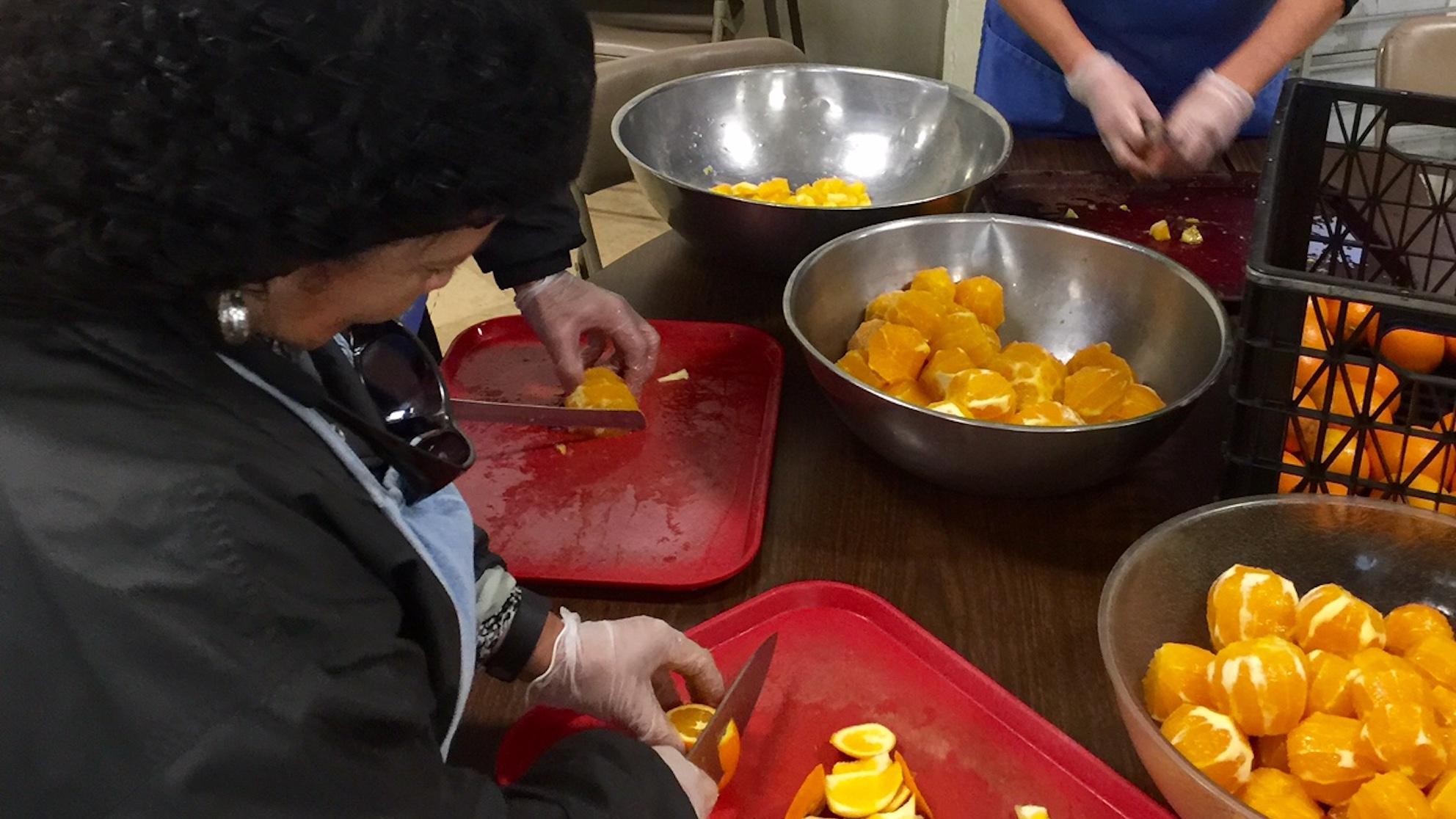 Slicing oranges for fruit salad
Image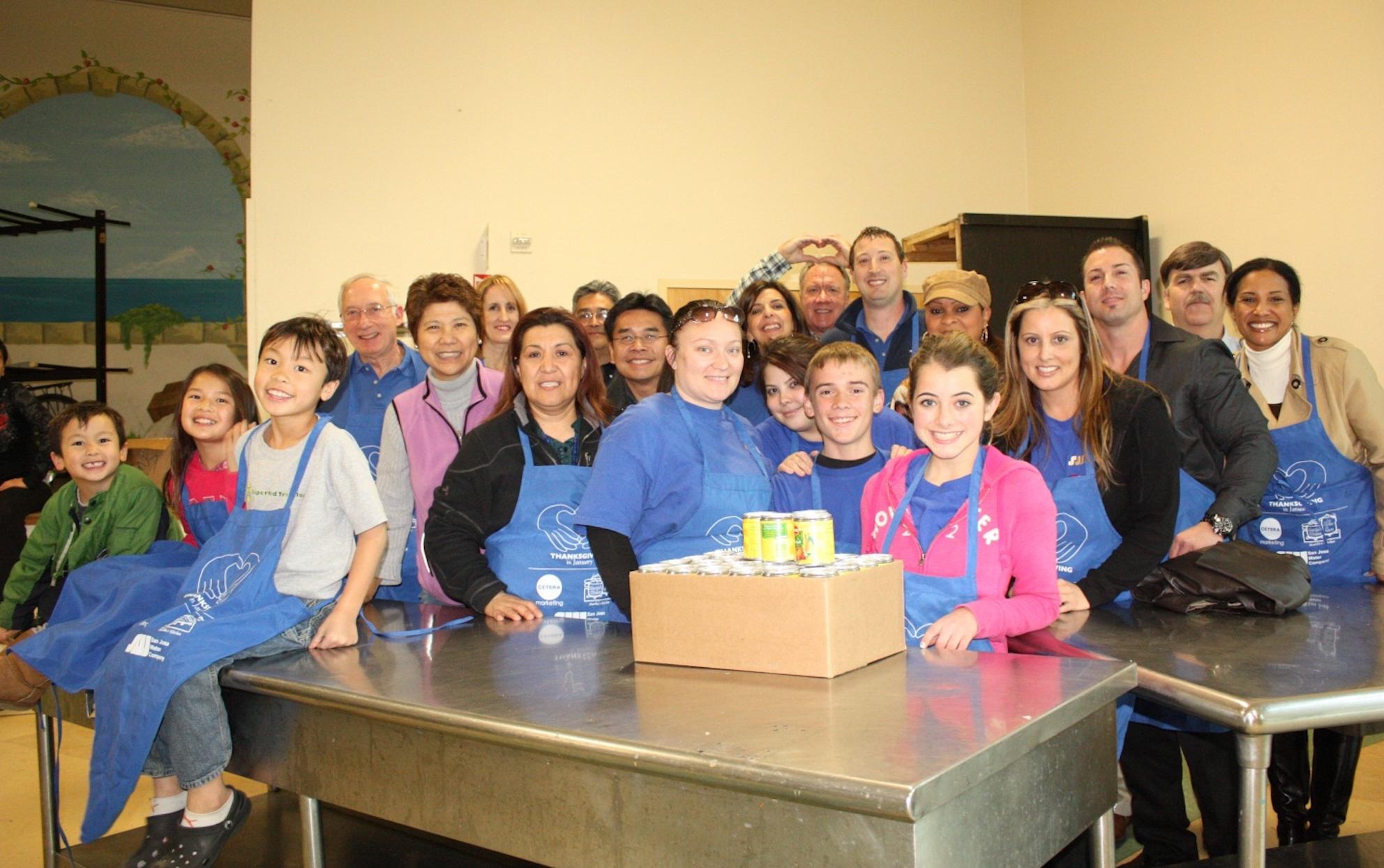 The SJW family smiles together