San Jose Water (SJW) is dedicated to delivering safe, high-quality water to over one million customers across 140 square miles everyday. It is our job to protect our water resources and promote long-term sustainability in our community. The U.S. Environmental Protection Agency estimates that the average annual water loss rate for utility systems is 16%. Meanwhile, SJW has an average annual water loss rate of approximately 7%. This is largely due to our implementation of innovative water loss prevention technology to keep our water secure. One of those technologies is Acoustic Leak Detection.
Acoustic Leak Detection is a form of technology that utilizes sensors placed on special fire hydrant caps. These sensors monitor sounds within our water system and identify acoustic anomalies, which indicate leaks. These leaks are often underground, and would otherwise go unnoticed for a longer period of time, wasting large amounts of water. When leaks are found, geographic information is automatically sent to our staff so that leaks can be addressed quickly.   
Image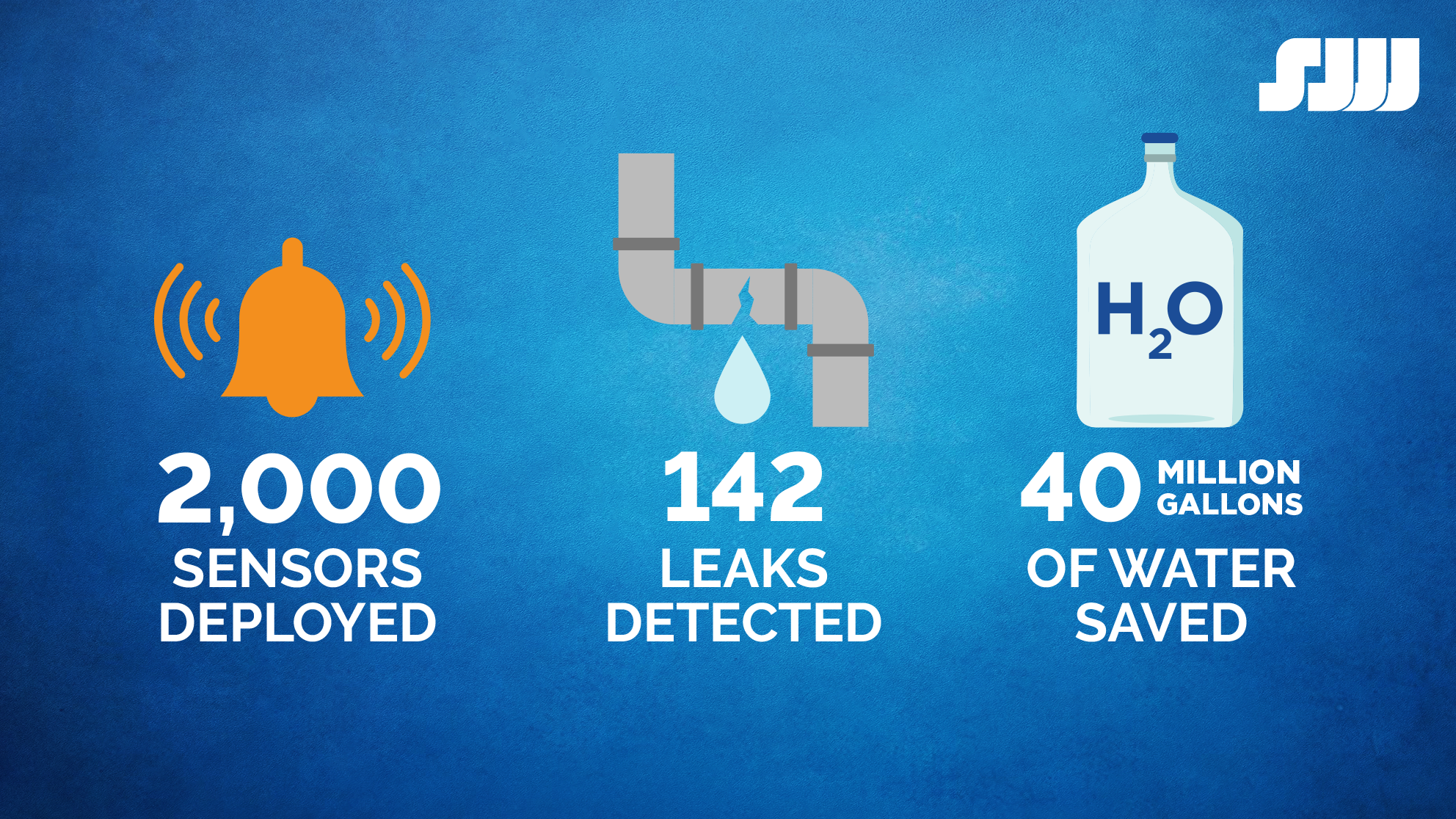 Since Spring 2018, SJW has identified 53 leaks (28 on SJW pipes and 25 consumer-side leaks), and saved over 40 million gallons of water using this technology.
Today, we are in the midst of deploying our second and third phases of acoustic sensors and plan to start adding them in the Summer of 2019. Currently there are over 2,000 sensors deployed across the SJW service area in locations where water mains have a higher probability of leaking. Utilizing this strategy, we are able to catch leaks early, saving as much water as possible and avoiding extensive, disruptive repair work in the community.
We look forward to working with the California Public Utilities Commission to fund the full implementation of the Acoustic Leak Detection sensors across our service area so that we can continue to deliver exceptional service to our customers.
Check out this video to learn more about our Acoustic Leak Detection program and how this technology has created major water savings in our service area: