SJW understands your concerns about recent rate increases and changes to your water bill*. Therefore, we've created a sample bill comparison that identifies the changes to your bill in 2019. 
We fully encourage and applaud our customers' efforts to reduce their water consumption, as this will always be a vital step in combating drought in this region. However, water conservation is unrelated to the funding required to replace, repair and maintain the infrastructure that delivers reliable, clean, high quality water to your home.
*Your bill represents two months of water service (see yellow highlight)
Image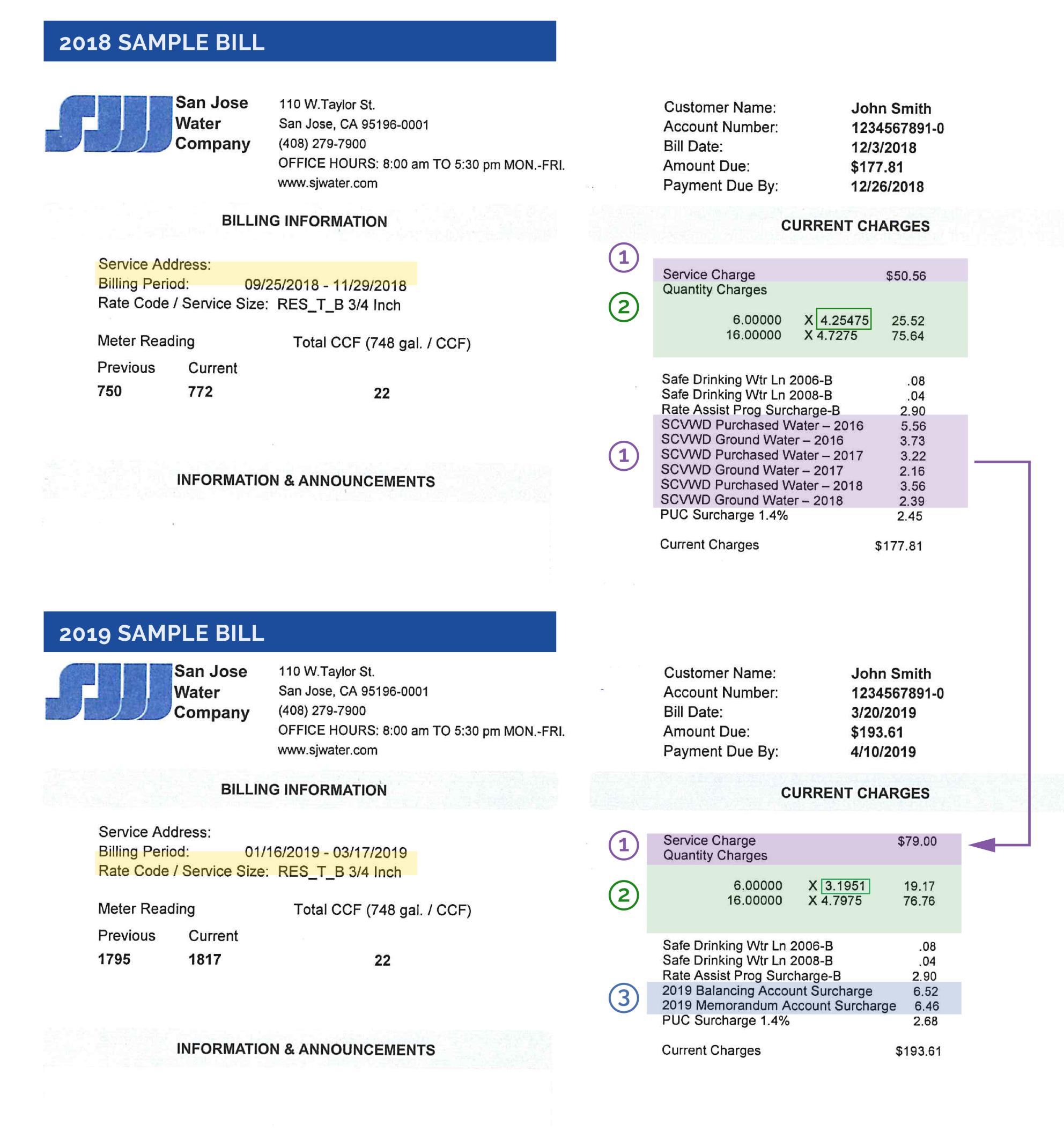 Service Charge

The standard service charge includes a consolidation of the previously itemized Santa Clara Valley Water District rate changes. In previous bills, these itemized charges were listed as "SCVWD Purchased Water- 20XX" and "SCVWD Ground Water- 20XX" and identified their respective year for 2016, 2017, and 2018.

Quantity Charges

Each line represents your water use for the individual month being billed. Your bill rate is tiered based on your water use so these charges might differ accordingly. Please see our rates page for a breakdown of the tiers.

2019 Balance Account Surcharge/2019 Memorandum Account Surcharge

These charges are approved by the California Public Utilities Commission (CPUC) to recover costs from our last rate case cycle. These costs are recovered within the first year of each new rate case cycle and represent the total amount for the two month billing period.