Valley Water Rate Increase - July 1, 2022
Valley Water (VW), the water wholesaler for Santa Clara County, is raising water rates for all the water utilities it serves.  San Jose Water pays VW for:
- Imported water treated at one of the three VW water treatment plants
- Ground water pump taxes for water taken from our wells.
Effective July 1, 2022, VW is increasing rates to retailers like SJW by 15%. On average, a customer using 11 CCF, will see a monthly increase of around $5.71 or 5.74%. This is approximately $0.19 per day. Water rates will rise $0.3793 per CCF. One CCF = 748 gallons of water. 
All monies collected for this rate increase go directly to VW and are known as a "pass through." SJW does not benefit from this rate increase. For more info, please head to ValleyWater.org.
Purchasing water and paying groundwater pump taxes are our #1 cost. Approximately 44 cents of every dollar collected goes back to Valley Water to cover the water supply cost.
Image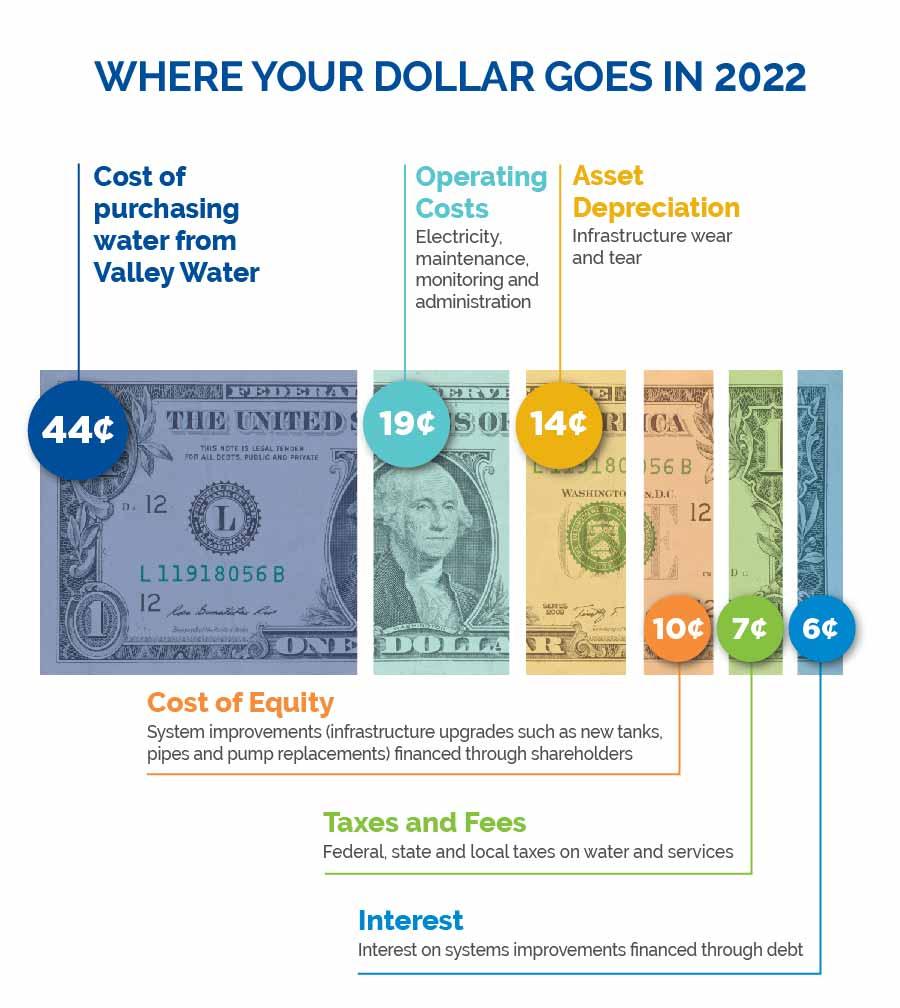 What is the relationship between San Jose Water and Valley Water?
- SJW pays imported water charges and groundwater fees to Valley Water.
- SJW buys "imported" water from Valley Water's three water treatment plants: Rinconada, Santa Teresa and Penitencia
- SJW also pays a groundwater pump tax to Valley Water when we pump water from our wells.
- We have approximately 100 wells throughout our service area.
- Valley Water is responsible for managing the county's groundwater basin.

Where does SJW get its water from?
SJW has 3 sources of water: Imported, groundwater and local surface supply.