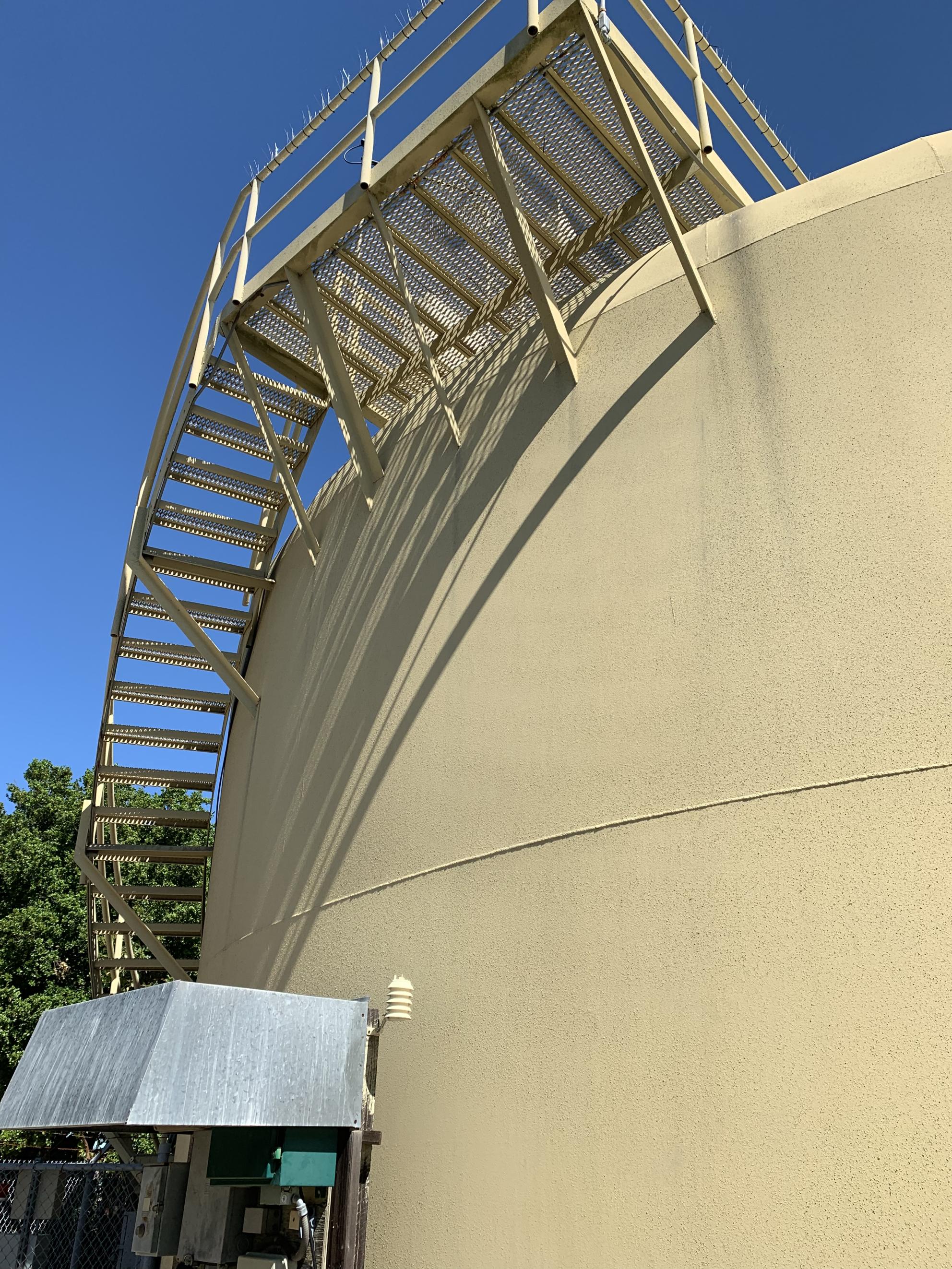 A major part of SJW's commitment to provide safe and high-quality drinking water to our customers is the replacement of aging infrastructure. We're happy to announce the completion of our most recent effort: replacing the Pike Tank in Saratoga.
The original tank, constructed in 1982, held 175,000 gallons. The new steel tank has a storage capacity of 283,200 gallons that will allow it to meet increased local water usage, fire suppression demands, and building code requirements. In addition, new electrical communication and water quality equipment, including a 40-foot antenna, was installed for improved water quality and remote monitoring and control of the tank operations.
This was a unique construction project. The tank was located near the top of a hill on a small lot accessed by a narrow, winding road. Since there was no alternative way to provide water to the nearby customers, three temporary water tanks were installed to operate during the construction period.
The new tank was designed to meet the latest seismic codes and standards which include increased freeboard, improved anchorage, and the installation of flexible inlet/outlet piping. The new tank includes a cathodic protection system to help protect the interior lining and maintain the integrity of the tank shell for a longer period of time. There are also safety improvements for SJW staff including guardrails around the perimeter of the roof and anchorage points to attach a safety harness.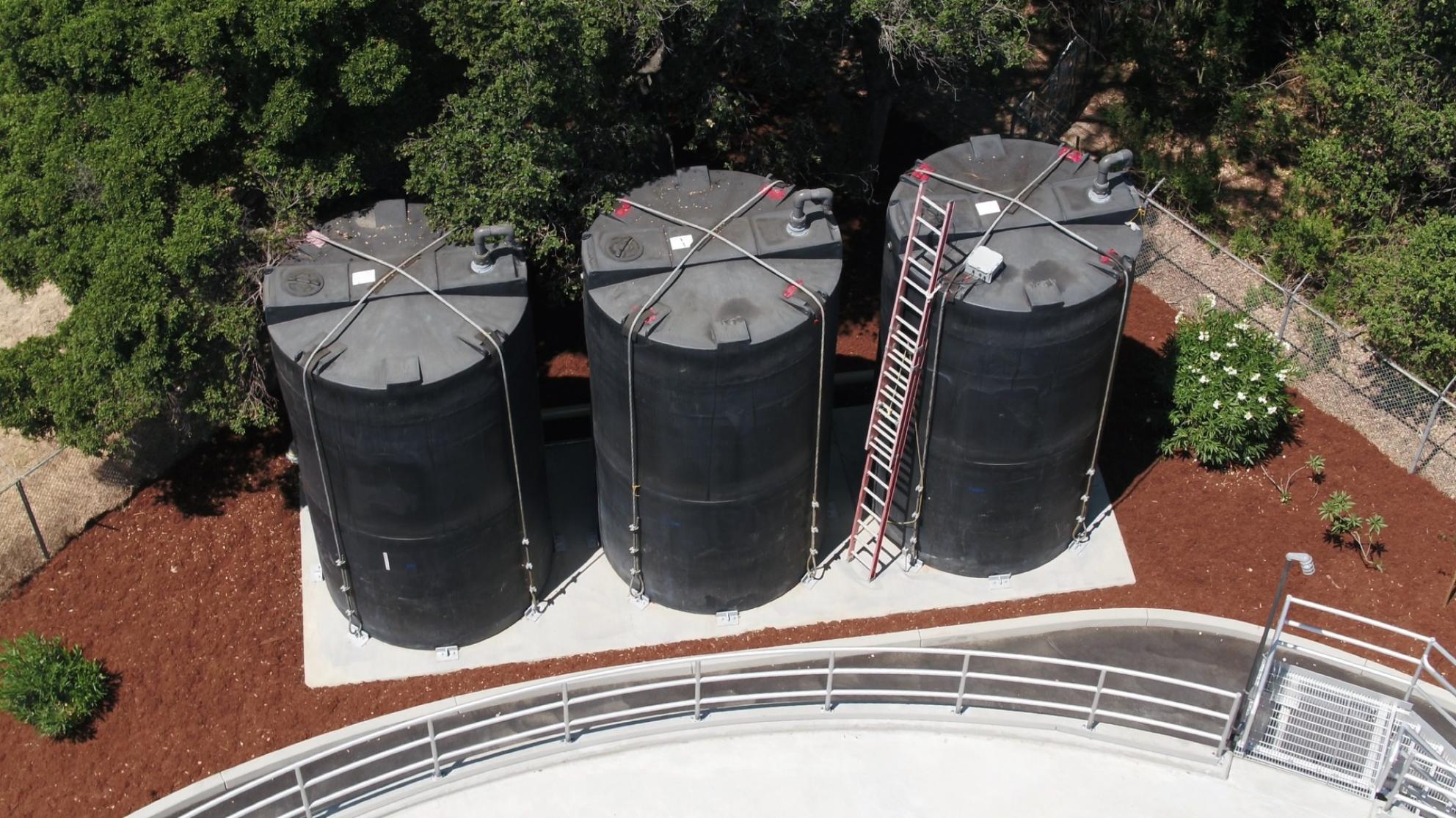 Lastly, the tank was outfitted with a Chemlocker unit to allow for real-time monitoring of disinfectant residuals, improved mixing, and more efficient response during a nitrification event.
The total project cost was $3.5M and serves approximately 500 customers. The expected lifespan of the tank is 75 years.