Hillview Pipeline Replacement Project
Update September 6: Due to the unforeseen main break over the weekend, we changed our mainline installation schedule from working on Hillview and Toyon to Oak Dr. x Quito Rd. This is where the main focus of work will begin on Thursday 9/7 through the month of September, or until this section is completed.
Update September 1: Over the next two weeks, we will be installing new pipeline on Hillview and Toyon. This may lead to some detour signs and through traffic road closures on those streets. 
Today, there was an unrelated water main break around 2pm on Daves Rd which was not caused by our work. It may be related to new construction on a property close to Daves Rd.  Some residents did experience a water shutdown, but please note that this is unrelated to our pipeline installation. 
Update August 24: Crews will be installing new pipeline at the end of Oak Dr. from 8/24-9/1.
Head's up to Monte Sereno customers: this August, SJW will be kicking off a water pipeline replacement project in your neighborhood that is expected to run through November 2023. Crews will be replacing aging potable water infrastructure in the area.
Impacts to customers could include periodic water outages and increased traffic due to lane closures to accommodate work. The water main replacement work will primarily affect Oak Drive, Hillview Drive, Toyon Drive and a small section of Eucalyptus Drive. This map shows the areas where pipes are being replaced, and where customers will be impacted by the project.
Image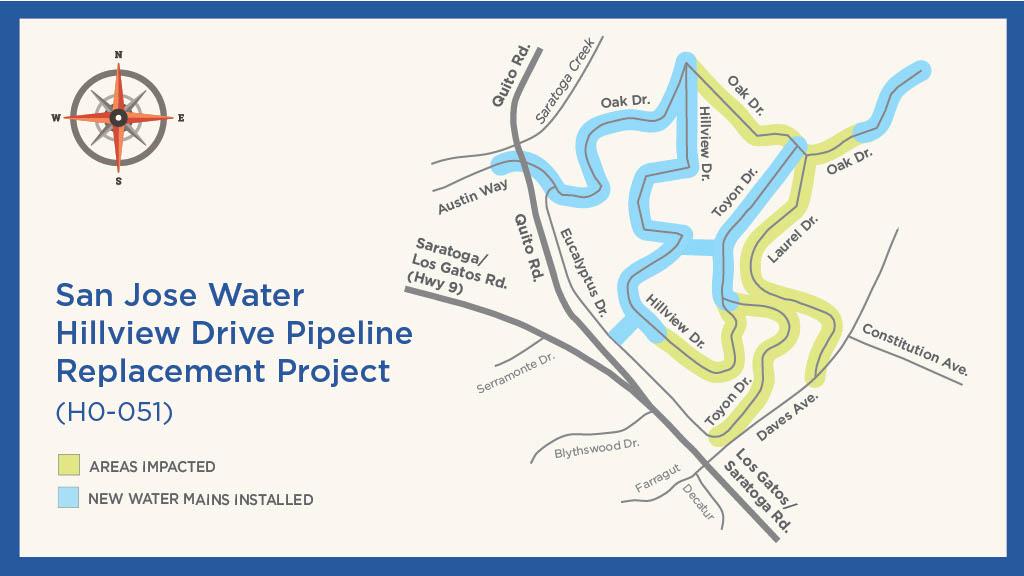 During construction, it may become necessary to temporarily interrupt some customers' water service in order to connect the new pipe to existing facilities. Those customers will receive an additional notification a minimum of two days in advance of any planned interruption lasting more than 20 minutes. SJW will take all appropriate steps to create the least amount of disturbance to the surrounding areas while performing this important pipeline replacement project. We thank our Monte Sereno neighbors for their patience while we make the necessary infrastructure updates to help keep the water flowing. This is your rates at work!
Image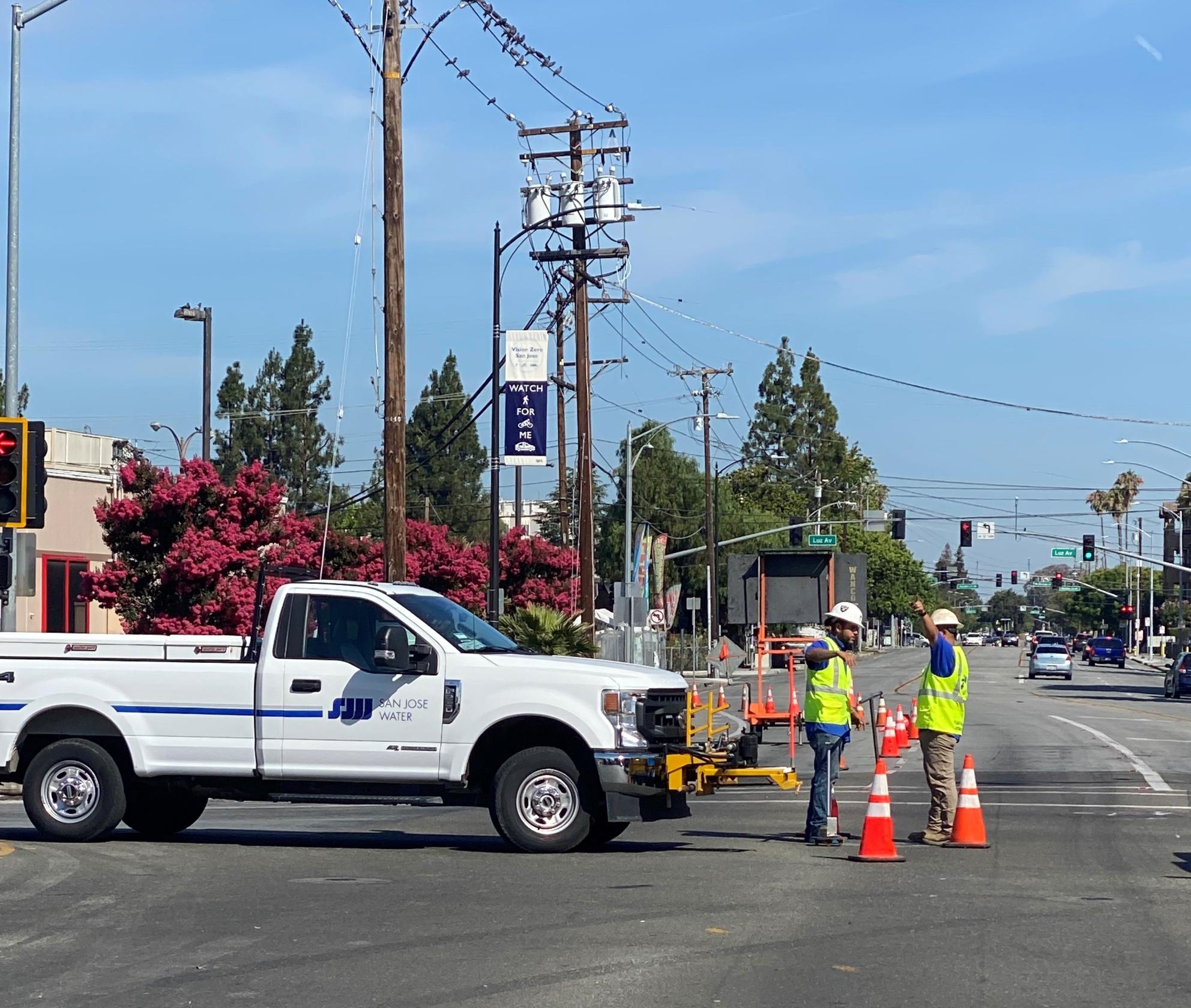 If you have project related questions or concerns call customer service at (408) 279-7900 or email customer.service@sjwater.com. Please reference the project number J0-051 with any inquiries.