San Jose Water is committed to infrastructure improvements that optimize the balance between levels of service, impact on rates, and risk. We use innovative solutions to manage assets and leverage cutting-edge technology to make effective decisions and meet or exceed all water treatment standards so that we deliver the best water possible to our customers, 24/7. Here's an overview of the projects in progress this year alone. 
Image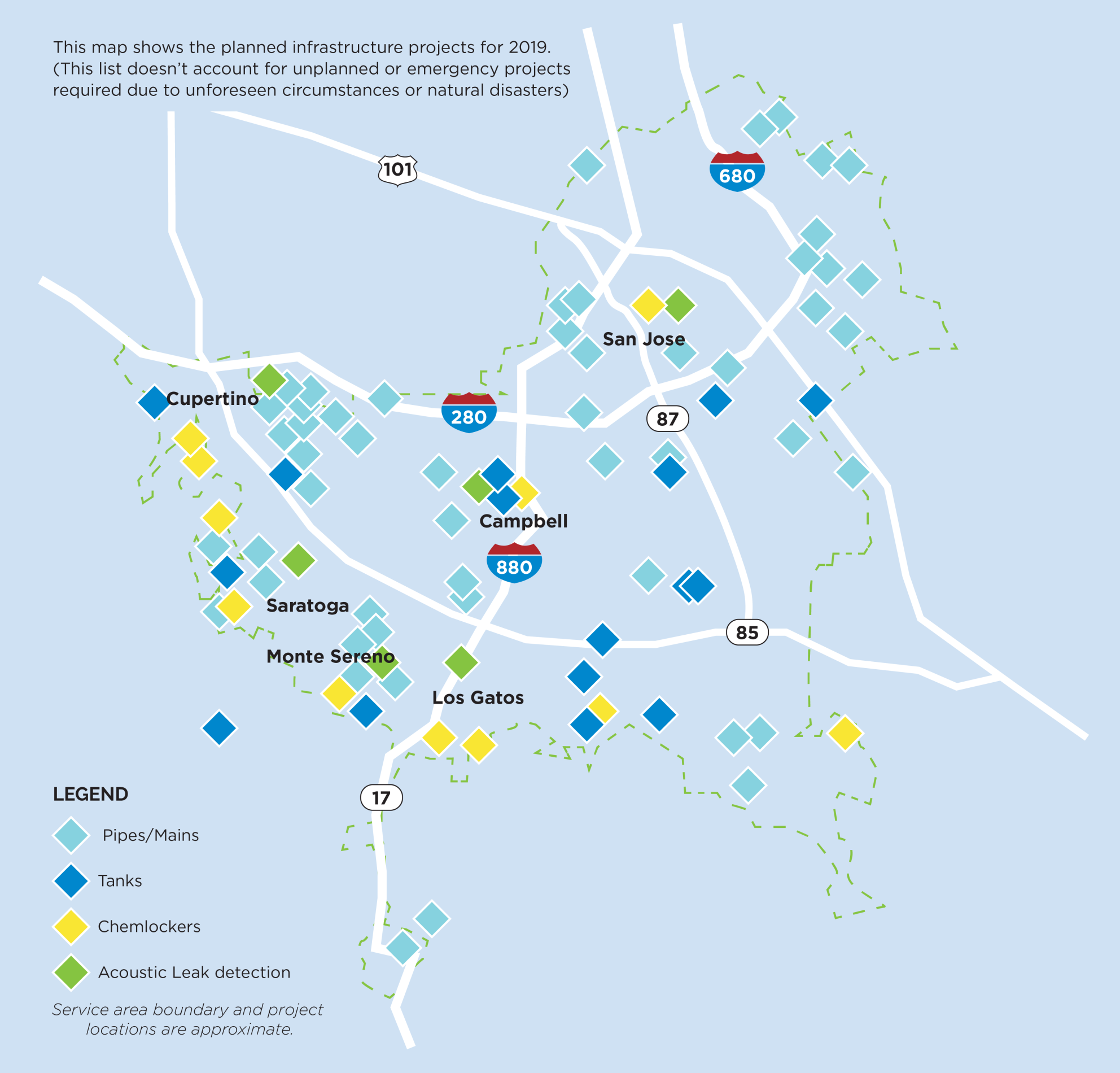 Image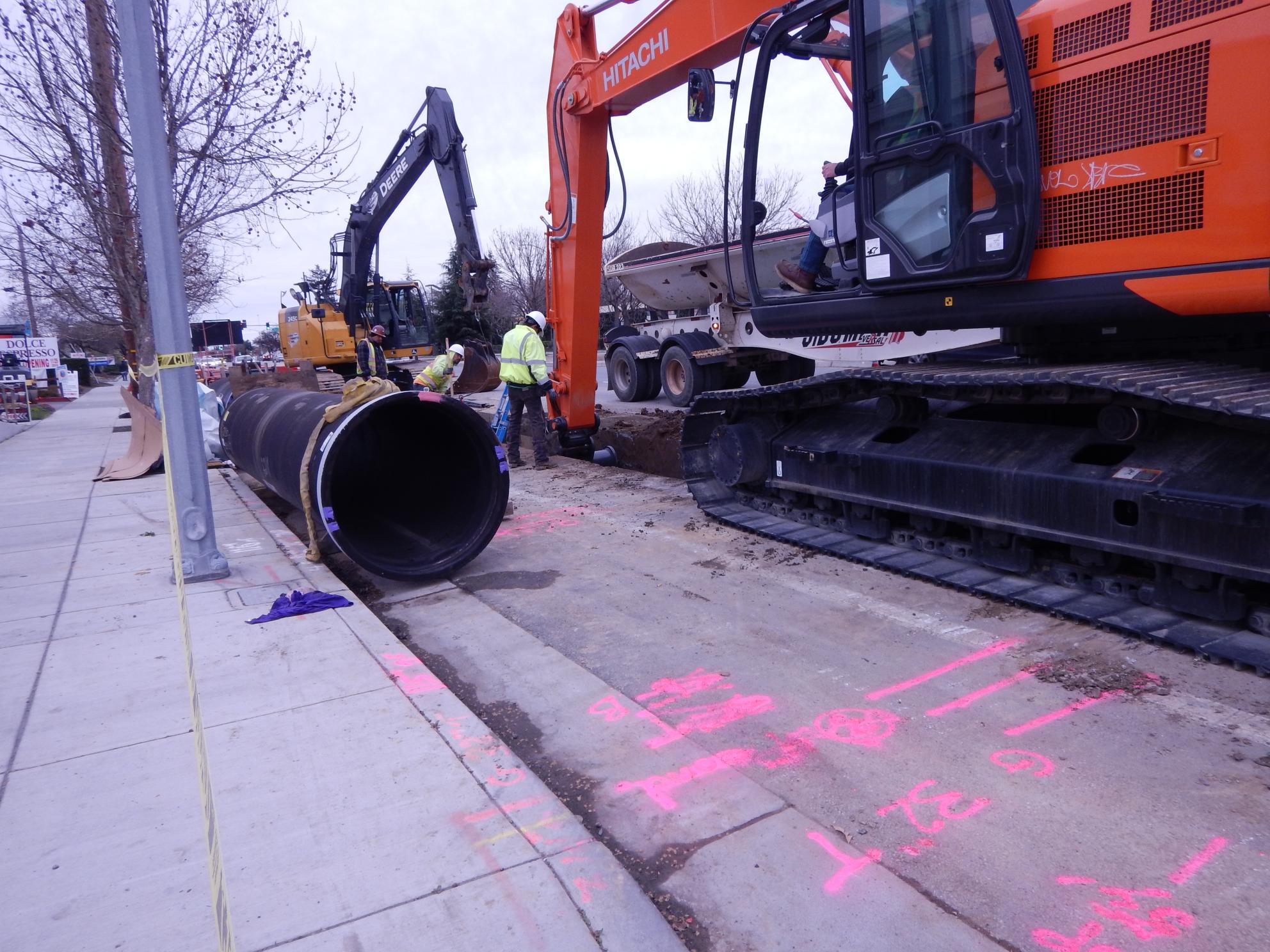 Water Main Replacements
San Jose Water replaces 1% or approximately 24 miles of pipe per year. This is essential in order to maintain a good working piping network with minimal customer and community disruptions from leaks.
Image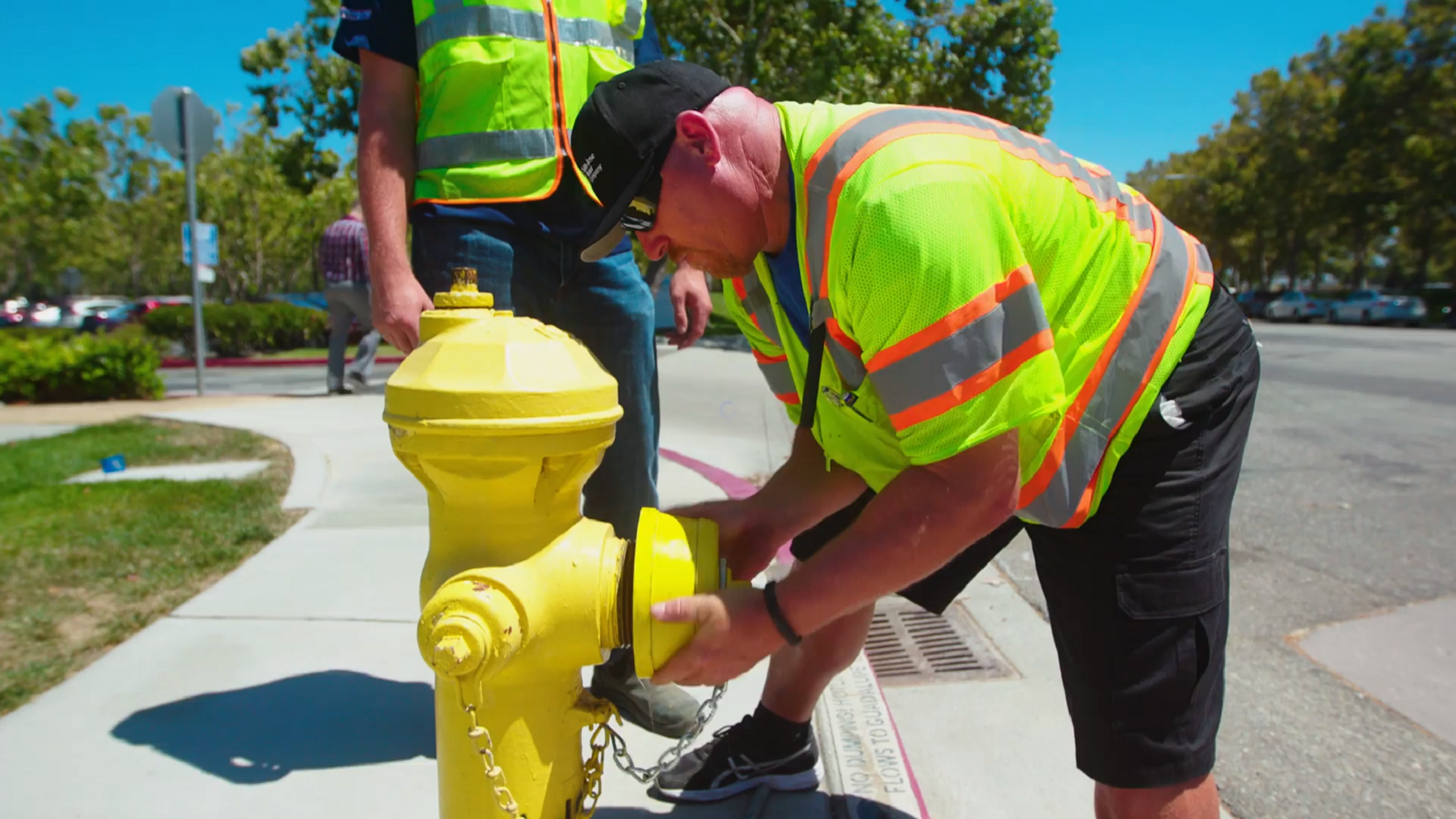 Acoustic Leak Detection
Acoustic Leak Detection utilizes sensors that are placed on fire hydrant caps to monitor sounds within our water system to identify leaks. With this new technology, leaks are identified underground long before they would be noticed above ground, saving large amounts of water. Since 2018, 63 leaks have been identified, saving millions of gallons of water. This has kept San Jose Water at an annual water loss rate of approximately 7%, which is far below the national average of 16%.
Image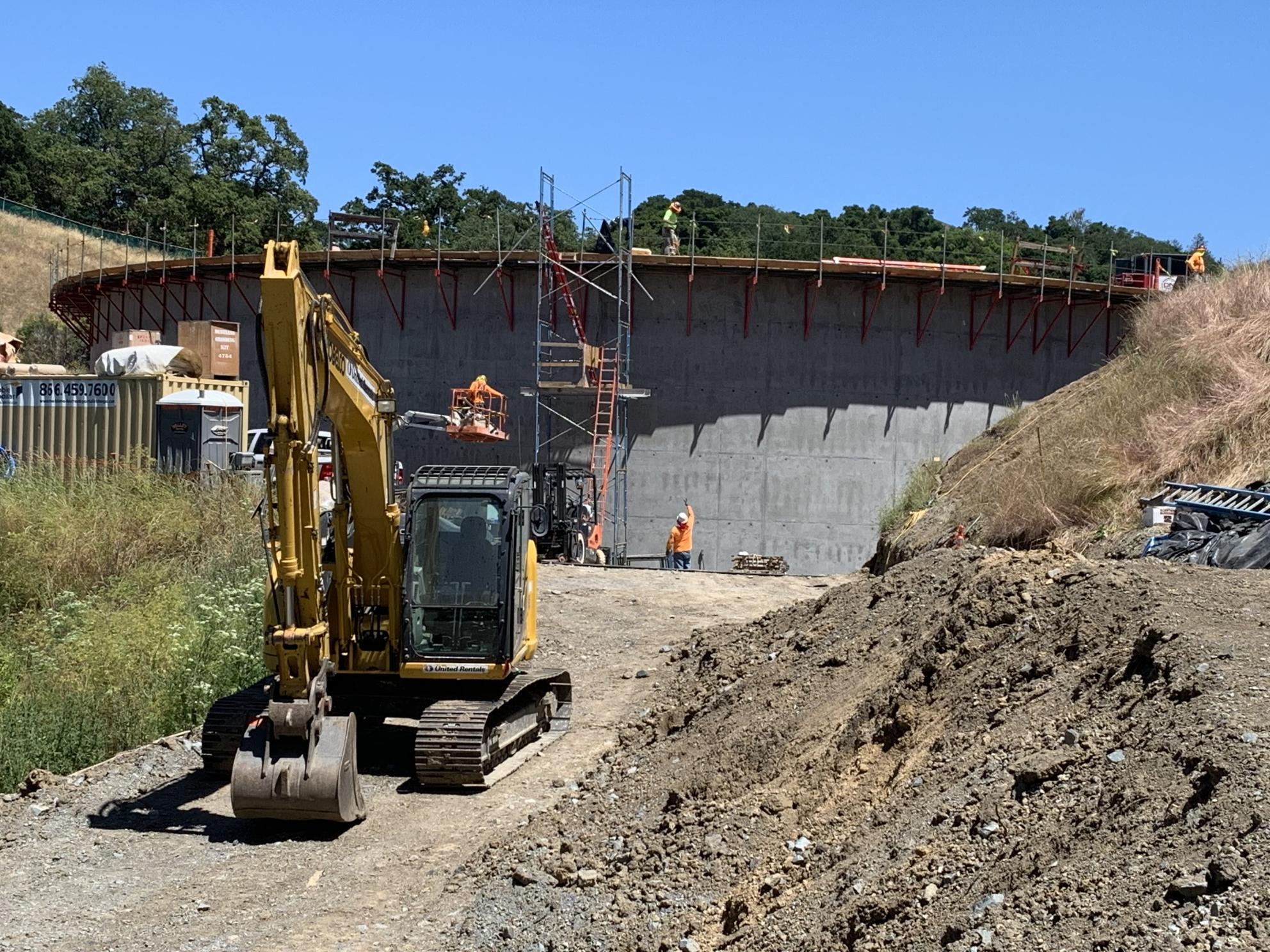 Tank Replacements
The ability to replace and make upgrades to our water tanks pays huge dividends for the reliability of our water distribution system. San Jose Water is undergoing important tank upgrades at our Belgatos Station, located in the foothills of Los Gatos. Replacing two existing earthen basins at the site with two new prestressed concrete tanks will result in a storage capacity of 4.7 million gallons of water.
Chemlockers
Image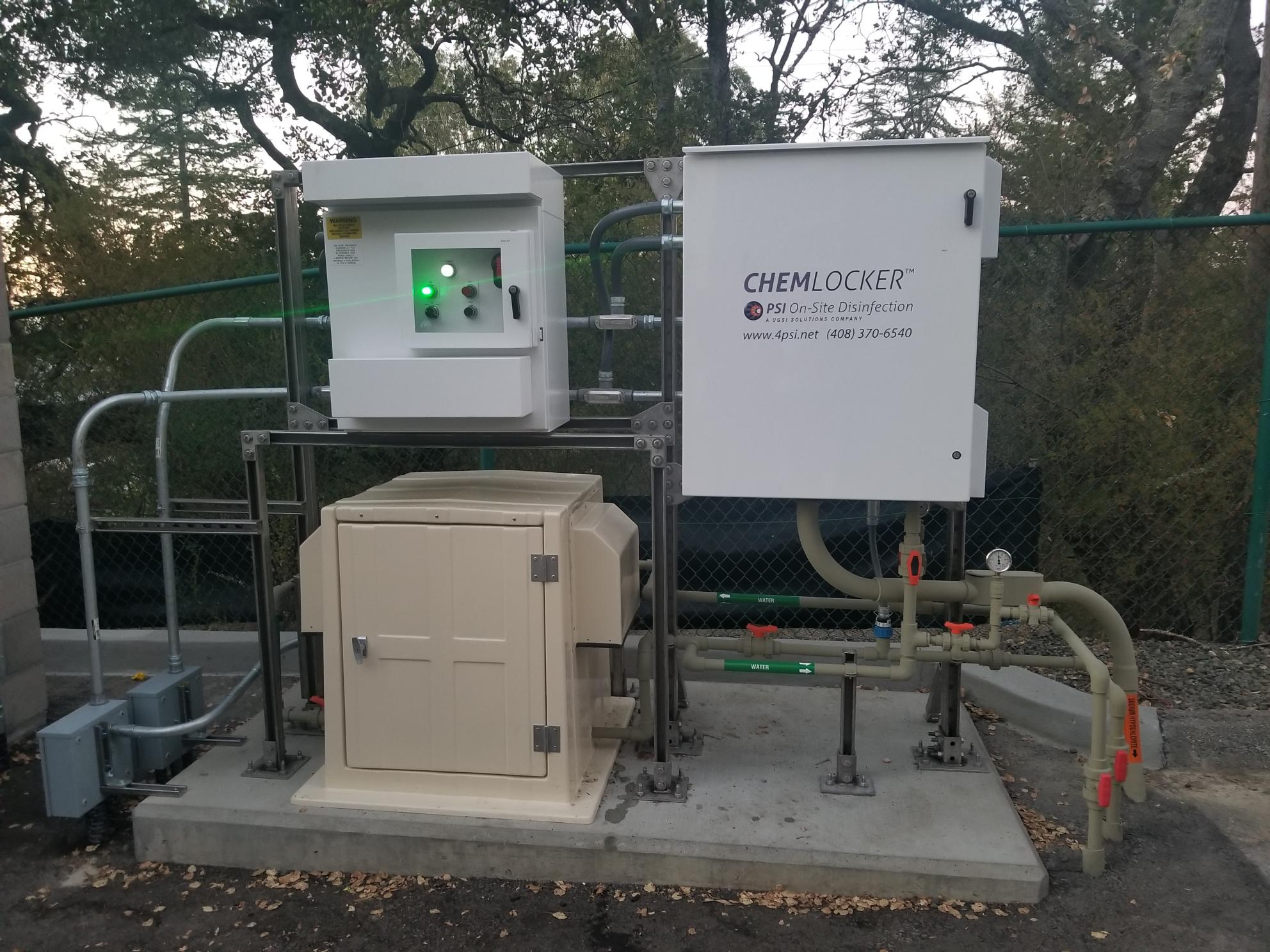 Chemlockers allow San Jose Water to obtain real time continuous monitoring of chlorine in its tanks and provide us with the ability to boost chlorine quickly and safely. This helps ensure we are delivering water that meets all quality standards.