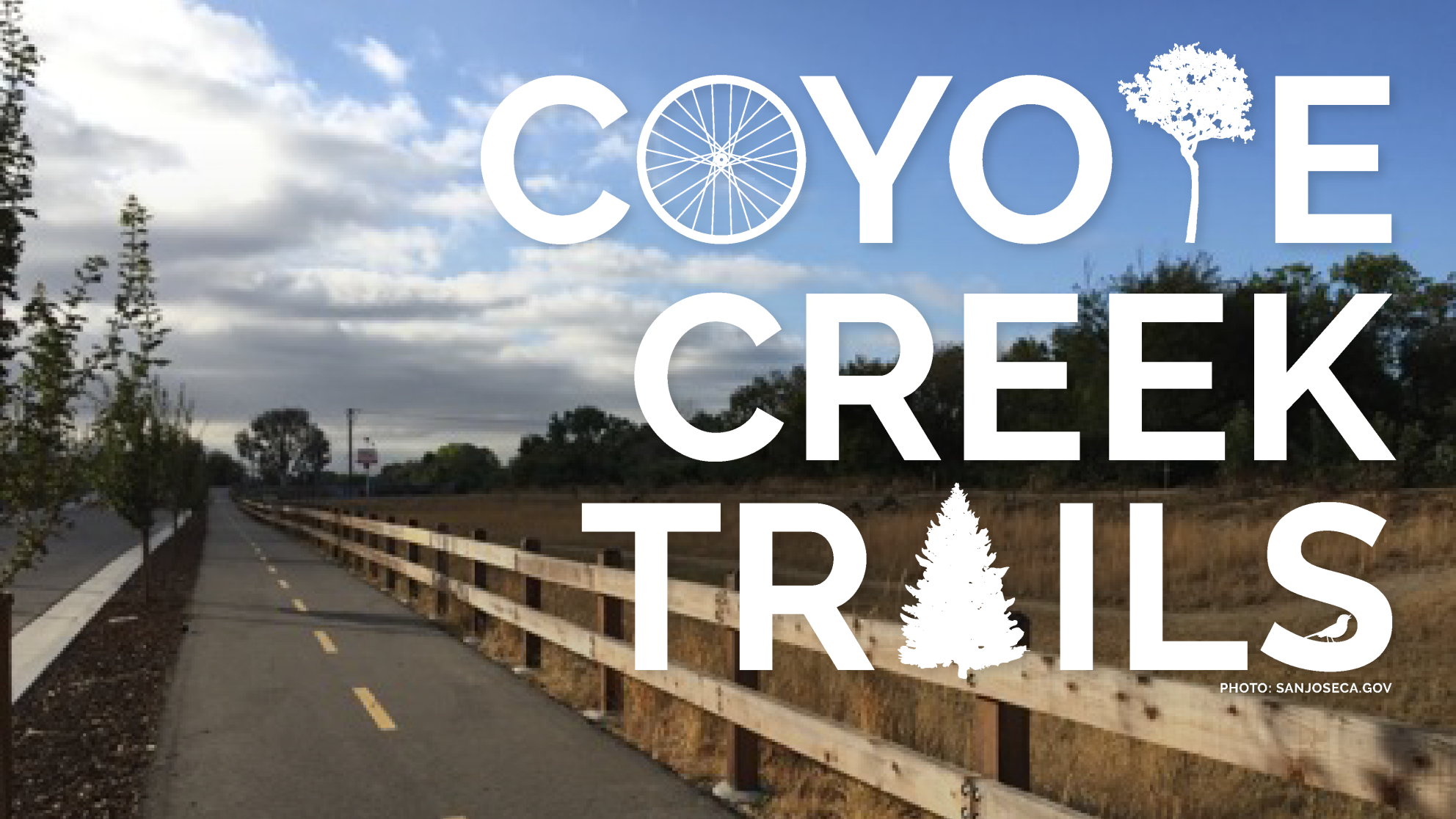 Plan a Trip to Coyote Creek
One thing that we love about San Jose is the variety of beautiful scenery there is in and around the city. It shouldn't be a secret that one of our favorite places to visit is the unique Coyote Creek Trail that runs right along Coyote Creek River. With water running a total of 63.6 miles, a majority of it right through San Jose, the Coyote Creek Trail makes for the perfect place to spend time with nature.
Packed with 19.7 miles full of trees and wildlife, there are multiple access points to the trail, including Stonegate Park and Hellyer Park. We love that the trail is completely paved, which is perfect for walking, running, cycling, and bringing your dogs along. Here are some trail highlights:
Beautiful views
Coyote Creek is full of beautiful views, which differ around each corner and stretch of the creek. The scenic views gives visitors the perfect opportunity to relax and enjoy everything nature has to offer.
Photo by TrailLink user fleming.joseph
Water Features and Resting Spots
Among the path's most beautiful features is its resting spots - This one below has a small lake included, which gives visitors added ambience for peaceful relaxation. In the springtime, you may see wildflowers which add color to an already beautiful trail.
Photo by: Alltrails user Chapa Nes
Dog Friendly
We know that it's not easy leaving Fido at home - luckily, Coyote Creek is dog friendly! We promise that your pup will enjoy the trails just as much as you, they just have to be on a leash :)  
Photo by: Yelp user Elena K.
Family Friendly
Coyote Creek also offers families with a variety of spots to go for a nice walk, enjoy the outdoors, and even have a BBQ. The nearby lake is a great spot to stay cool and keep your kids busy in the spring and summertime.
Photo by: Yelp user Jasmyn J.
Lots of Shade
Coyote Creek offers an abundance of shade which provides visitors with a refuge from the hot summer sun. The extensive shade provided mostly by oak trees is perfect for joggers and walkers looking for a pleasant and scenic place to get their exercise. The trail also offers tree-shaded picnic areas for those who decide to pack a lunch and enjoy the view for a little while longer.
Photo by: Yelp user Lee T.
You can also find water-themed public art along the trail, meant to inspire visitors and remind them of the importance of the life-sustaining resource. They are located between Montague Expressway and Tasman Drive.
Our Yelp review for this trail would easily be 5 stars. The scenery is perfect for a day of activity with your family and has enough shady areas for relaxation. It's also free to use and there is plenty of parking. And the best part? It's right in our backyard.

For more information visit: http://www.sanjoseca.gov/?nid=2821