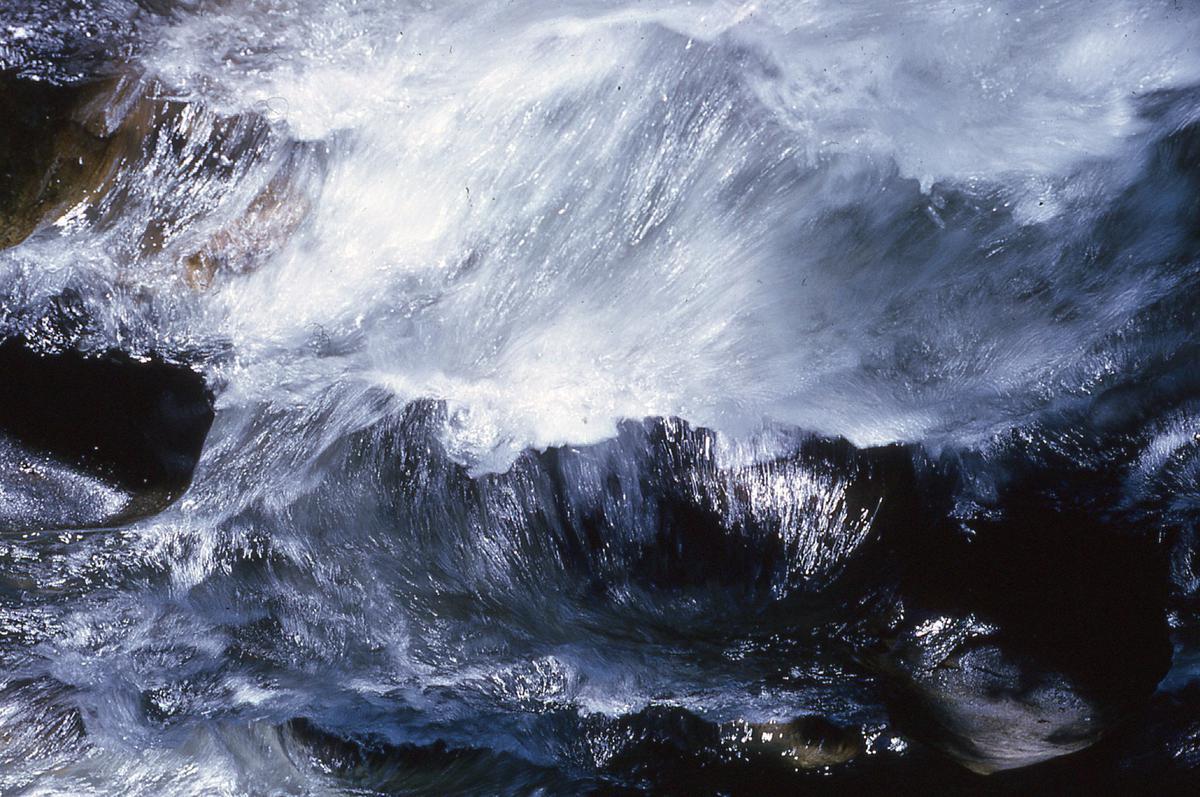 The 5 Best (and Coolest) Water Parks in the World
So the Summer might be over but that doesn't mean you shouldn't start planning NEXT year's family vacation. So when thing's heat up next year, try cooling off with one of these fabulous water parks.
And don't feel guilty about water conservation while you're splashing around. Most modern water parks have been designed with efficiency efforts and sustainable practices in mind. Many water parks reclaim, filter and reuse as much water as possible. For example, the Schlitterbahn Park in New Braunfels, Texas, recaptures, filters and reuses 97% of the 3.5 million gallons needed to keep the park running. The other 3% is lost to heat evaporation.
With over 2.2 million visitors per year, Typhoon Lagoon is the second most visited water park in the world. Typhoon Lagoon has every kind of attraction, catering to thrill seekers and small children alike.
The overall theme is a Disney-imagined "legend" — that a typhoon wreaked havoc on a tropical paradise island, leaving ships, fishing gear and surfboards strewn about where the "storm" had flung them.
The park is also a technical wonder. The main lagoon covers about 109,000 square feet and contains nearly 3 million gallons of water. Featuring one of the first wave-makers in a theme park, the surf pool generates 6-foot-high waves every 90 seconds.
Mount Mayday, a 95-foot-high, man-made mountain at the center of it all, is a launching area for a number of water slides. It also features one of the world's tallest and fastest free-falling waterslides (Humunga Kowabunga), where riders enter one of three "speed slide" flumes and plummet down five stories, reaching speeds of 40 mph. 
And if you're just looking to spend a quiet day with the little ones (or you just need a break), you have your choice of a kid-sized snow-castle fountain play area with scaled-down versions of more thrilling attractions (Ketchakiddee Creek) or a gentle float down a continuous, 2,100-foot-long "lazy river" that circles the entire park (Castaway Creek). 
Ranked by Trip Advisor travelers as the world's top water park for three years in a row, this amazing, 46-acre adventure land is set in its own tropical paradise on Spain's Canary Islands.
Siam Park is divided into three categories — relaxing, family and adrenaline — and includes everything from meandering rivers to thrilling, free-fall slides. One of its top attractions (Tower of Power) even has a see-through slide that takes riders through a transparent tube submerged in a shark- and stingray-filled aquarium.
Every ride, building and restaurant is inspired by Thai architecture, and it boasts the largest collection of Thai-themed buildings, including the world's largest Thai building outside of Asia.
In order to conserve the island's water supply, Siam Park has an on-site desalination plant, which desalinates 700 cubic meters (25,000 cubic feet) of sea water per day. And after the water is backwashed (run backwards through the filter to clean it), it's recycled and used to water the park's lush plants. And to keep the water at a steady 77°F, the park even has a natural gas plant on-site.
Surfing at a water park in the desert? You bet! Even though it's located in one of the most arid places in the world, Wild Wadi doesn't disappoint.
Since 1999, this park, themed around the tale of Juha, a character from Arabian folklore who accompanies Sinbad on his many adventures, provides every bit of water rush a person can experience. 
Known for its fierce, entertaining, stimulating and adrenaline-inducing rides, Wild Wadi is not for the faint-hearted. Even with a compact footprint, it still manages to squeeze in 30 rides, eight Master Blasters (uphill water roller coasters) and almost 20 million feet of falls.
With a heated/cooled wave pool, two artificial surfing machines, the largest wave pool in the Middle East and a 59-foot waterfall that goes off every 10 minutes, Wild Wadi has even been featured on several seasons of The Amazing Race.
Need a year-round water park fix? Then Tropical Islands Resort is the right spot for you. It's the largest indoor water park in the world and it's open around the clock, every day of the year. 
Located near Berlin, this 16-acre water park sits inside a 351-foot-high hangar that also happens to be the world's largest free-standing hall. It's so tall that the Statue of Liberty could fit inside! The huge hangar once housed zeppelins, but its owners went bankrupt and the building fell into disrepair. It was bought and transformed into a water park in 2004 by a Malaysian company. 
Spread over 16 acres, the park comes complete with beaches, lagoons, indoor ballooning, mini golf and a tropical rainforest in the center that includes an artificial sun, birds and nearly 50,000 plants. 
Of course, the resort is also home to some super fun water features: Germany's highest 90-foot water slide, three Olympic-sized swimming pools and even a deep-sea-diving experience. There's even a Jungle Village that sits on stilts more than 15 feet above ground housing saunas and steam baths. But be warned, the sauna has a nude "dress" code!
Adding to the water-filled fun, the resort recently added a new outdoor area called Amazonia, a year-round, outdoor water-world area with over 376,000 square feet of open space and a lazy river. 
Named the world's best water park for 10 years in a row by Amusement Business magazine, this 70-acre water park is an American original. Located in New Braunfels, Texas, this outdoor water park is a summer seasonal favorite.
Billed as "America's First Family of Water Parks," the idea for this water park was born back in 1966 when Bob and Billye Henry bought some land on the banks of the Comal River and began creating what would become the world's first water resort in 1979 — naming it Schlitterbahn, which means "slippery road" in German. 
Schlitterbahn is nestled on naturally landscaped grounds, surrounded by hundred-year-old oak, cedar and cypress trees. The water is cold; sourced from the nearby spring-fed river. And in today's world, the free parking is very appreciated. 
Promoted as four parks with one admission (Tubenbach, Surfenburg, Blastenoff and Schlitterbahn), there are multiple Master Blaster water coasters, a stationary wave machine and numerous tube slides for thrill seekers. 
Looking for more water-inspired news? Follow San Jose Water on Twitter and Facebook to get the latest.