Notice of Water Quality Change
Image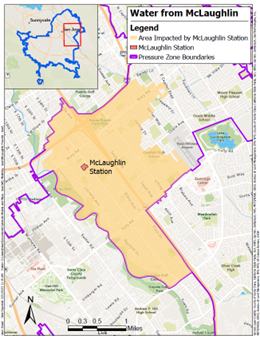 On Monday, October 2nd, a water quality notice went out to approximately 10,000 customers on the east side to notify about the change in water quality due to McLaughlin station being brought online. Due to this change, customers may experience some differences in their water quality which include:
Water which is not fluoridated. The water purchased from Valley Water (which they were receiving previously), is fluoridated.
Harder water, which might include a change is taste and odor.
To address this change in fluoridation, SJW has worked with the County Public Health Department to fund and build a fluoridation facility at our McLaughlin groundwater station. We expect to have the fluoridation system up and running in Spring 2024 at which time optimal fluoride concentrations will be restored. Customers can check their approximate fluoride concentration they have been receiving by visiting: https://www.sjwater.com/customer-care/help-information/fluoride.