Image
In the wake of the series of strong earthquakes that hit Southern California earlier this summer, concerns about the next "Big One" have resurfaced for many Bay Area residents.
At San Jose Water (SJW), we take seismic safety precautions very seriously. One of the greatest threats that large earthquakes pose in a heavily populated area such as this is the potential cutoff of water supply. For this reason, we have broken ground on a major earthquake-resistant main replacement project on the Old Santa Cruz Highway in Santa Clara County, between Idylwild Road and Holy City Road.
The scope of this project includes the installation of  6,000 feet of regular restrained joint 12" ductile iron pipe, and 460 feet of 12" earthquake-resistant ductile iron pipe supplied by American Pipe. This will also include 6,600 feet of conduit for SCADA communications, a system of software and hardware used to monitor, gather, and process real-time data from devices such as sensors, valves, pumps, motors, and more.
This is SJW's first installation of an earthquake-resistant pipe as it is the first in our service area to cross a known fault—the San Andreas in this case. The estimated cost of this project is $3.3 million, included as part of SJW's Capital Improvement Program budget.
Image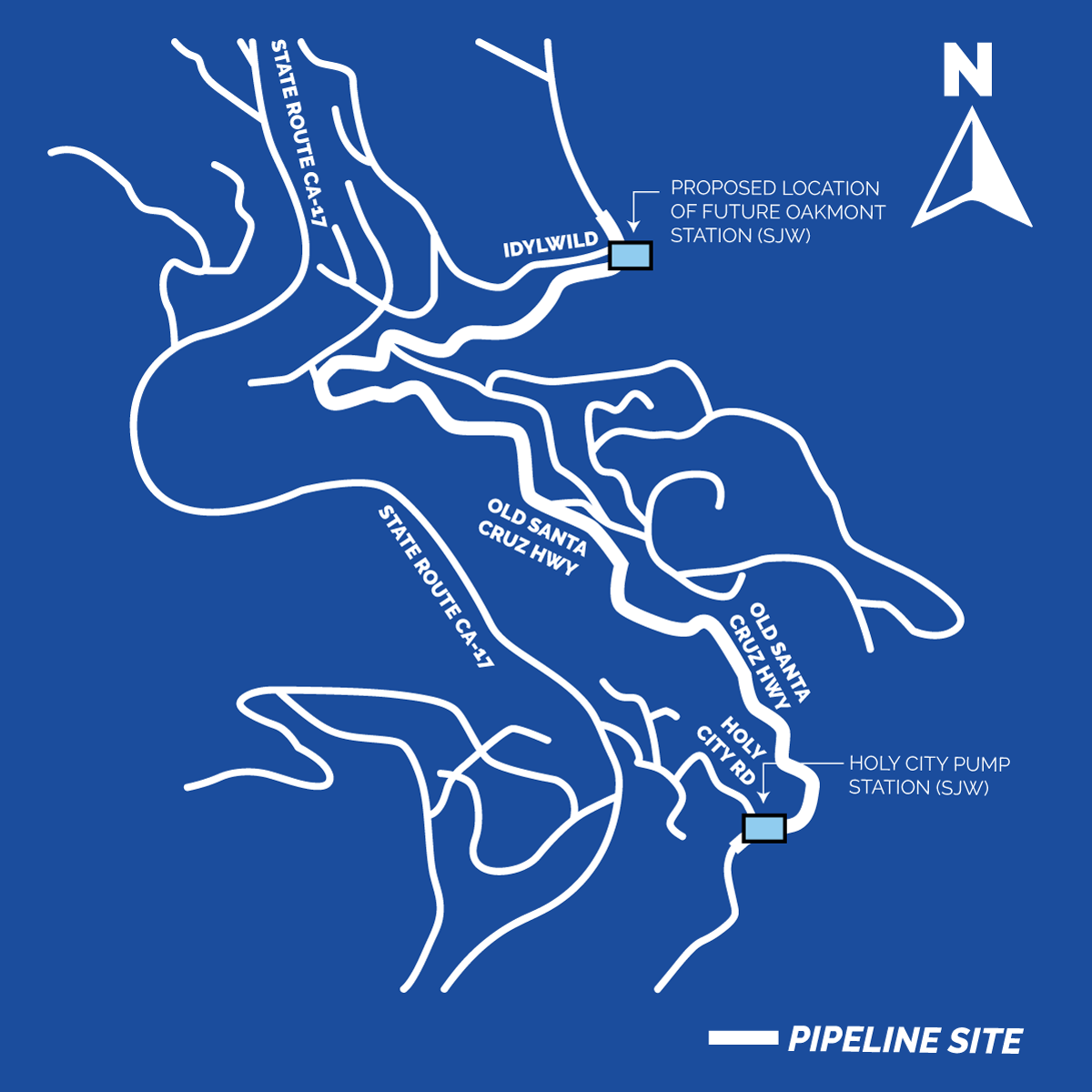 Local Impacts
Part of the project includes installing new EBAA expansion joints at an existing bridge in order to ensure that seismic activity does not damage the facilities that SJW currently has on the bridge. Careful traffic controls were put in place to minimize inconveniences for local residents.
The construction strategy also incorporated measures to clearly identify communication and electrical facilities, including fiber optic cable and loop detectors, to prevent any damage to them.
In addition, four fire hydrants will be installed, contributing to increased fire protection in an area vulnerable to wildfires.
Image

How does it work?
While no structure can guarantee 100% resilience to a very strong earthquake, technology has advanced quite a bit in recent decades. The winning contractor, Pacific Underground Construction, selected The American Earthquake Joint System, which combines its "Flex-Ring" or restrained joint pipe, with the capacity to expand and contract.
Image
This type of pipe was designed specifically to be able to withstand both longitudinal and latitudinal movements of up to 8 degrees in either direction, making it well-suited for a lateral strike-slip fault such as the San Andreas. American Pipe's 15 joint system allows for 3 feet of deflection in all directions, a design which exceeds the requirement that SJW requested. 
How long will it take?
The project commenced in late July and crews are working as efficiently as possible to complete 50-60 feet per day, putting them on target to complete construction by the end of October 2019.