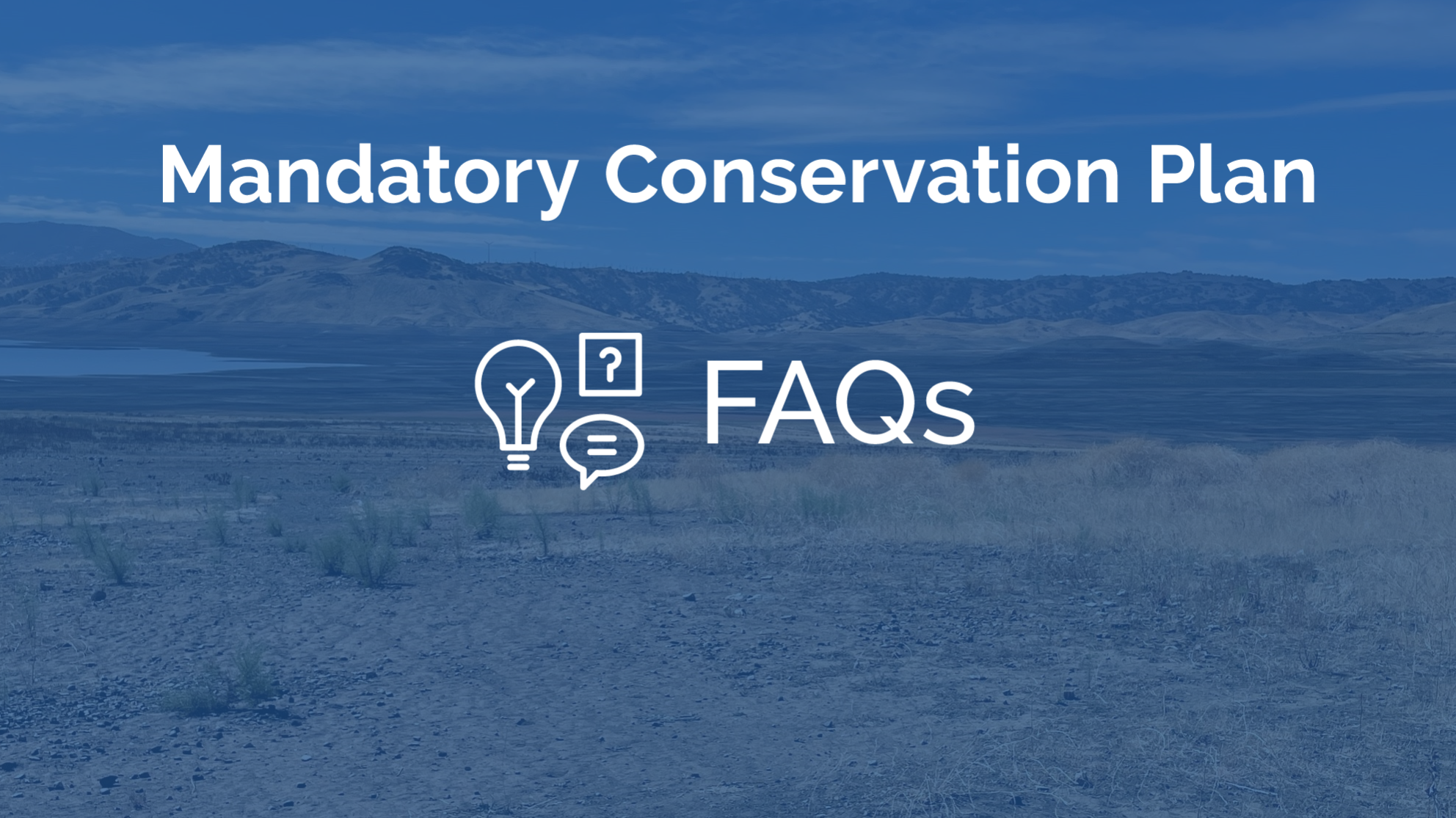 Mandatory Conservation Plan FAQs
California is facing an extreme drought. Valley Water, Governor Newsom, and Santa Clara County have all made drought declarations.
Can I appeal my allocation?
There are several ways you may appeal their allocations:
 Online Submission 

Please complete your appeal with our online submission form and it will be sent directly to San Jose Water for processing.

Downloadable PDF – English & Spanish

Please download and print the form.
Upon handwritten completion, mail to: San Jose Water, 110 W. Taylor Street, San Jose, CA 95110.

Fillable PDF – English & Spanish

Please complete this fillable PDF form.
Print and mail to: San Jose Water, 110 W. Taylor Street, San Jose, CA 95110.

Contact our Customer Service staff to request a form be mailed to you.
---
What if I have health issues that require the use of water?
Please let us know if you have a health condition that requires extensive use of water to maintain your health, such as kidney dialysis. There will be an appeal form located at sjwater.com/drought to request a review. Or, you can give us a call at (408) 279-7900.
---
I already use very little water. Will I need to conserve more?  
A super saver is defined as someone who already uses less than 5 units of water per month. If you fall into this category, you do not need to reduce your water consumption by 15%. We thank you and greatly appreciate your efforts. San Jose Water's Mandatory Conservation Plan considers "super savers" and has an allocation floor — the monthly minimum amount of water (in CCF) that any customer will receive as shown in the table above.
---
When does the plan start?
We received CPUC approval on date. We are finalizing the implementation plan and will announce the start date shortly. A brochure is being mailed to all customers explaining the plan. 
---
When does my allocation begin?
Your allocation will begin with your first billing period following the implementation of the plan. Billing periods for customers will vary. We bill every day based on our meter reading schedule. It takes a full 60 days to read all meters. Each billing period is approximately two months long. 
---
When will mandatory conservation end?
Our Mandatory Conservation Plan will continue until the CPUC deems it is no longer necessary.
---
How will I know that I am achieving the conservation target?
The bi-monthly bills you receive will show your allocation as well as your usage.
---
I was not a customer of San Jose Water Company in 2019.  Will the allocations still apply?
Yes, for customers without a history in 2019, the monthly allocation will mirror the minimum monthly drought allocation.  Allocations will apply to all current and new residential customers as well as customers with dedicated landscape irrigation services.
---
What happens to the drought surcharges?
All drought surcharges collected are held in a special account.  The total collected will offset any incremental expenses and lost revenue resulting from San Jose Water's response to the drought.  It will blunt the financial impact of the drought on customers.  All drought surcharges, expenses and revenue impacts of the drought will be carefully reviewed by the CPUC.
---
How can I use water more wisely?
San Jose Water appreciates all of your efforts to conserve water so that a safe, high quality, and reliable water source can be available in the future. For more information on our comprehensive water conservation program including complimentary water check-ups, go to www.sjwater.com/catch.  
---
Where can I find more information?
Head to our drought page for the latest updates.