Image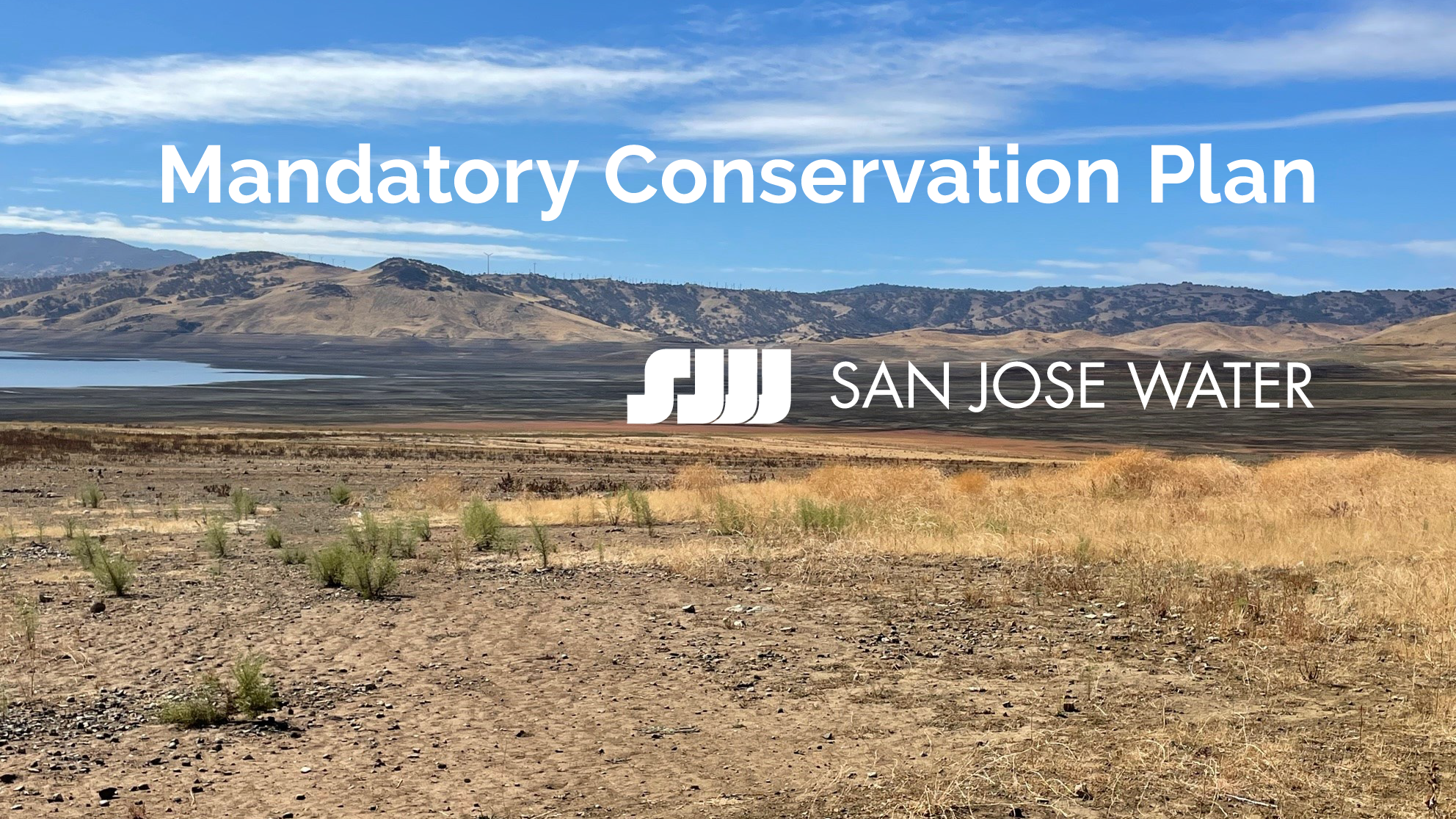 Mandatory Conservation Plan 2021
Everything you need to know about the new CPUC-approved plan to meet California water conservation goals.
We are facing an extreme drought. Valley Water, Governor Newsom, and Santa Clara County have all made drought declarations.
San Jose Water has been closely monitoring the drought in order to meet the water needs of our community. Despite great effort and progress, we did not reach Valley Water's mandatory call for a 15% reduction in customer water use from 2019 levels. Therefore, we have decided to add drought allocations and surcharges to our mandatory conservation plan, which has been approved by the California Public Utilities Commission (CPUC).
---
Our updated Water Shortage Contingency Plan (also known as Schedule 14.1) includes mandatory water use restrictions plus three major components:
Image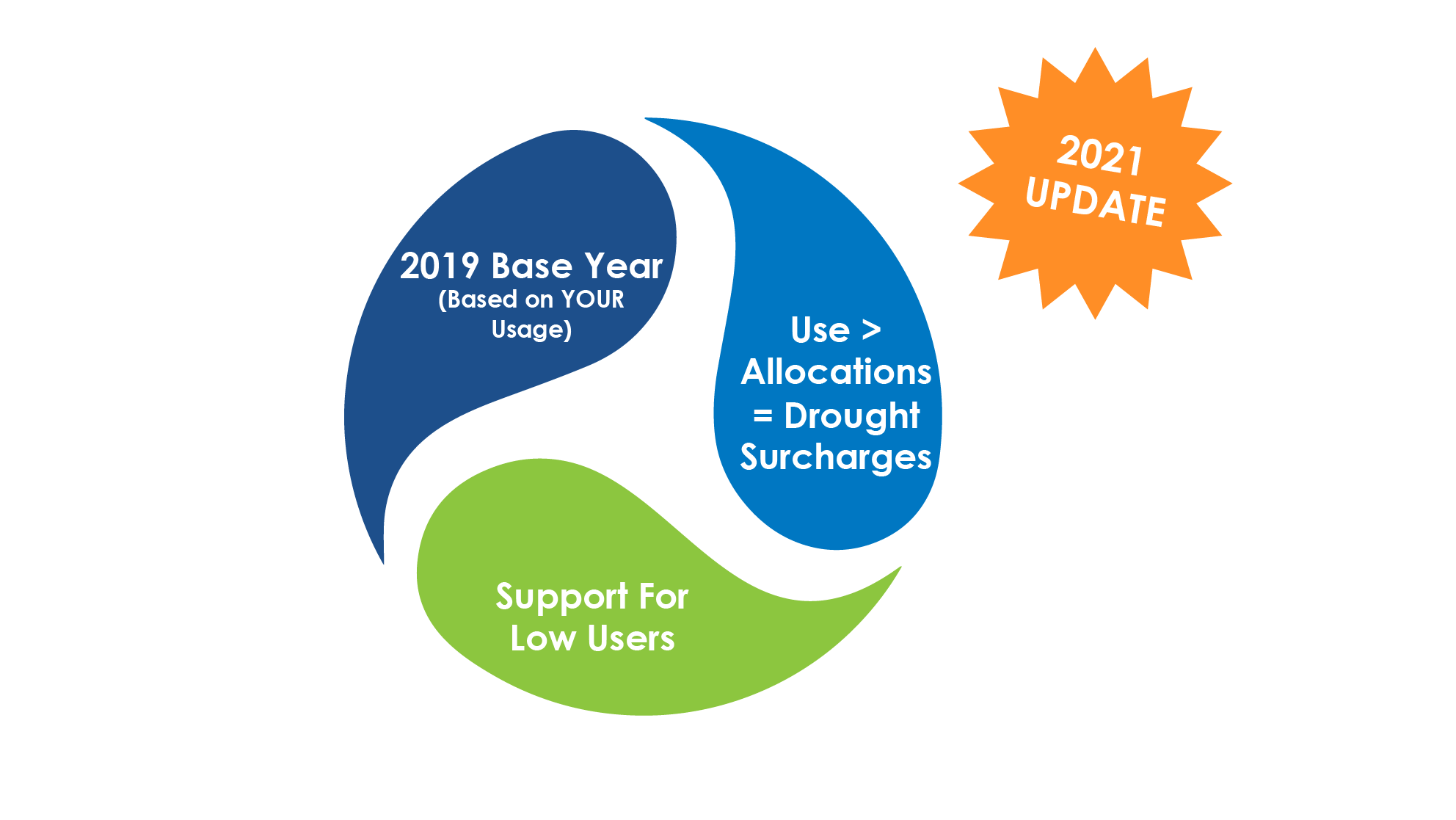 Water use allocations based on a customer's individual 2019 usage
A set of bi-monthly minimum allocations to recognize the efforts our low-water-using customers
Drought surcharges for exceeding allocations
This plan is different from the one used in the previous drought from 2015-17.
The current plan takes into account existing water supply conditions, Valley Water's call for conservation, and lessons learned from the droughts in 2015 and in the early 1990s.
---
How do allocations work?
All residential customers and landscape service accounts will receive a water use allocation based on their individual 2019 usage.  The current call for conservation is for a reduction in water usage of 15% from 2019 levels.  Increased or decreased levels of conservation may be required in the future depending on our water supply situation and/or orders from the State or California Public Utilities Commission.
Example:
Image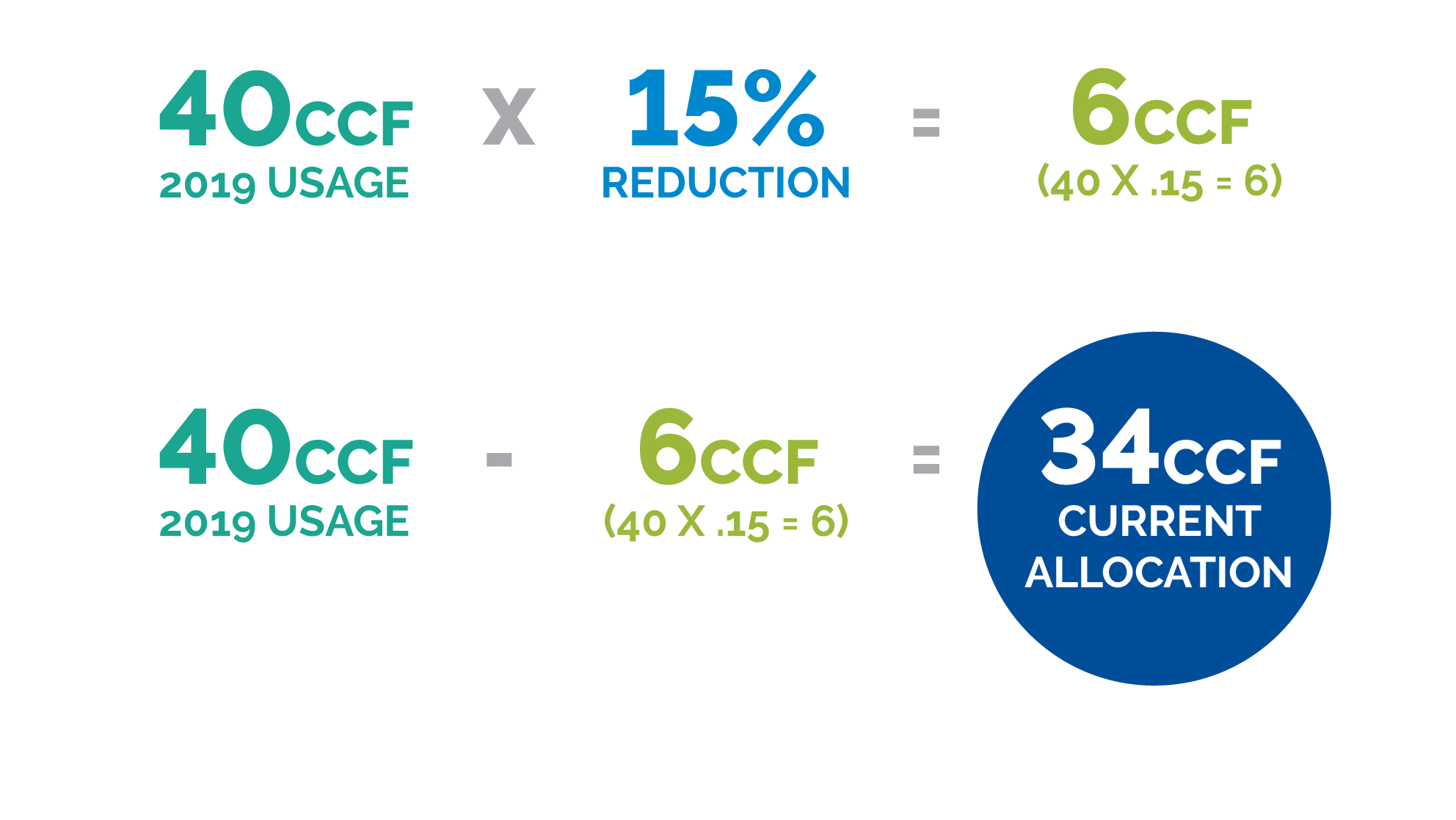 In addition, and to recognize the efforts of customers who have and continue to use water wisely, we are setting a minimum level of consumption where drought surcharges would not apply.  As shown in the table below, if your monthly usage falls below the minimum monthly drought allocation, surcharges would not apply.
Customers who have very low usage and fall below the minimum drought allocations shown below will not be asked to cut usage back.
Month 

2019 Average Monthly

Residential Usage (CCF*)

15% Reduction

Minimum Monthly 

Drought Allocations (CCF*)

January 
                   10
                    9
February 
                     7
                    6
March
                     7
                    6
April
                     7
                    6
May
                     9
                    8
June
                   10
                    9
July
                   13
                   11
August
                   13
                   11
September
                   15
                   13
October
                   13
                   11
November
                   14
                   12
December
                   11
                     9
*CCF = Centum Cubic Feet, the most common units also known as HCF (hundred cubic feet), representing one hundred cubic feet or ~748 gallons of water.
---
What about Drought Surcharges?
Customers who exceed their allocations will incur drought surcharges. Any units of water above the monthly drought allocation will be charged at the Tier 3 rate in effect, currently $7.13 per unit. This is in addition to charges at regular rates for all units of water consumed. 
Examples of how this will work:
Image
Image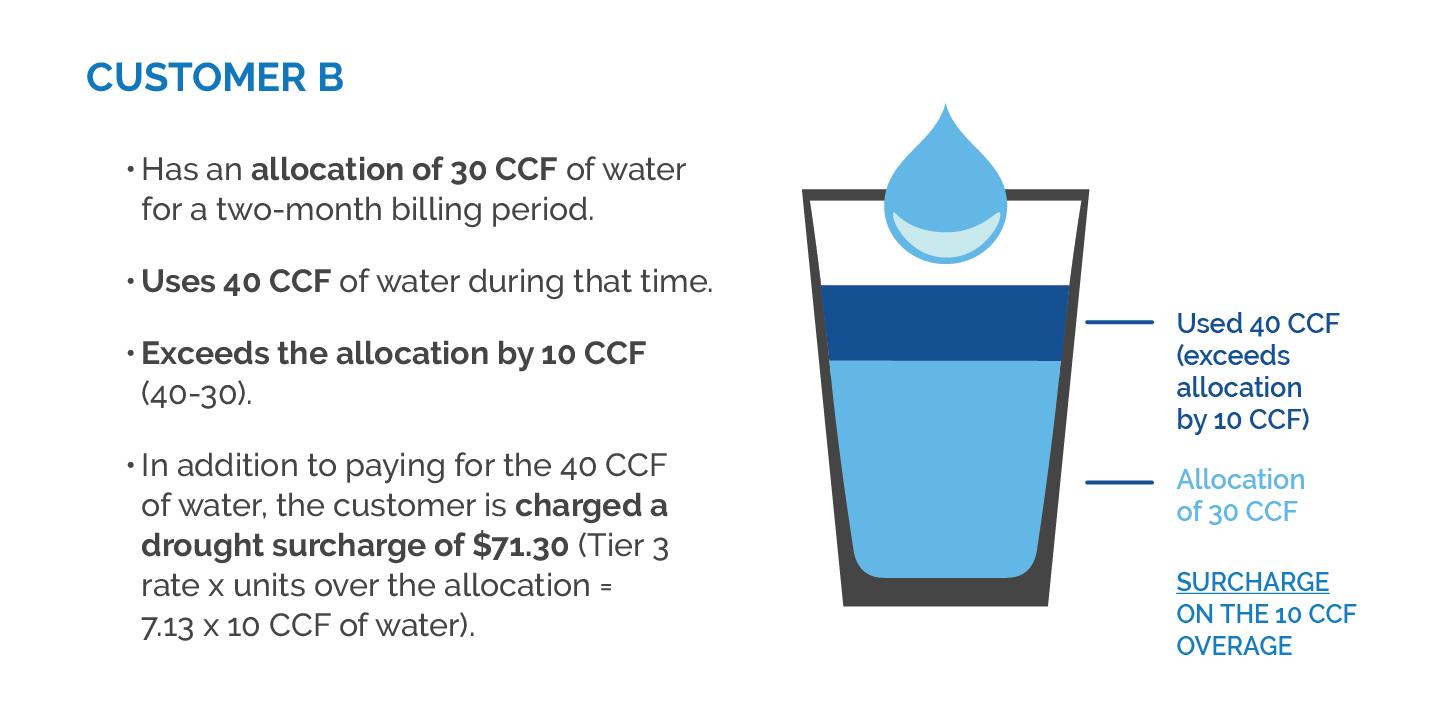 Image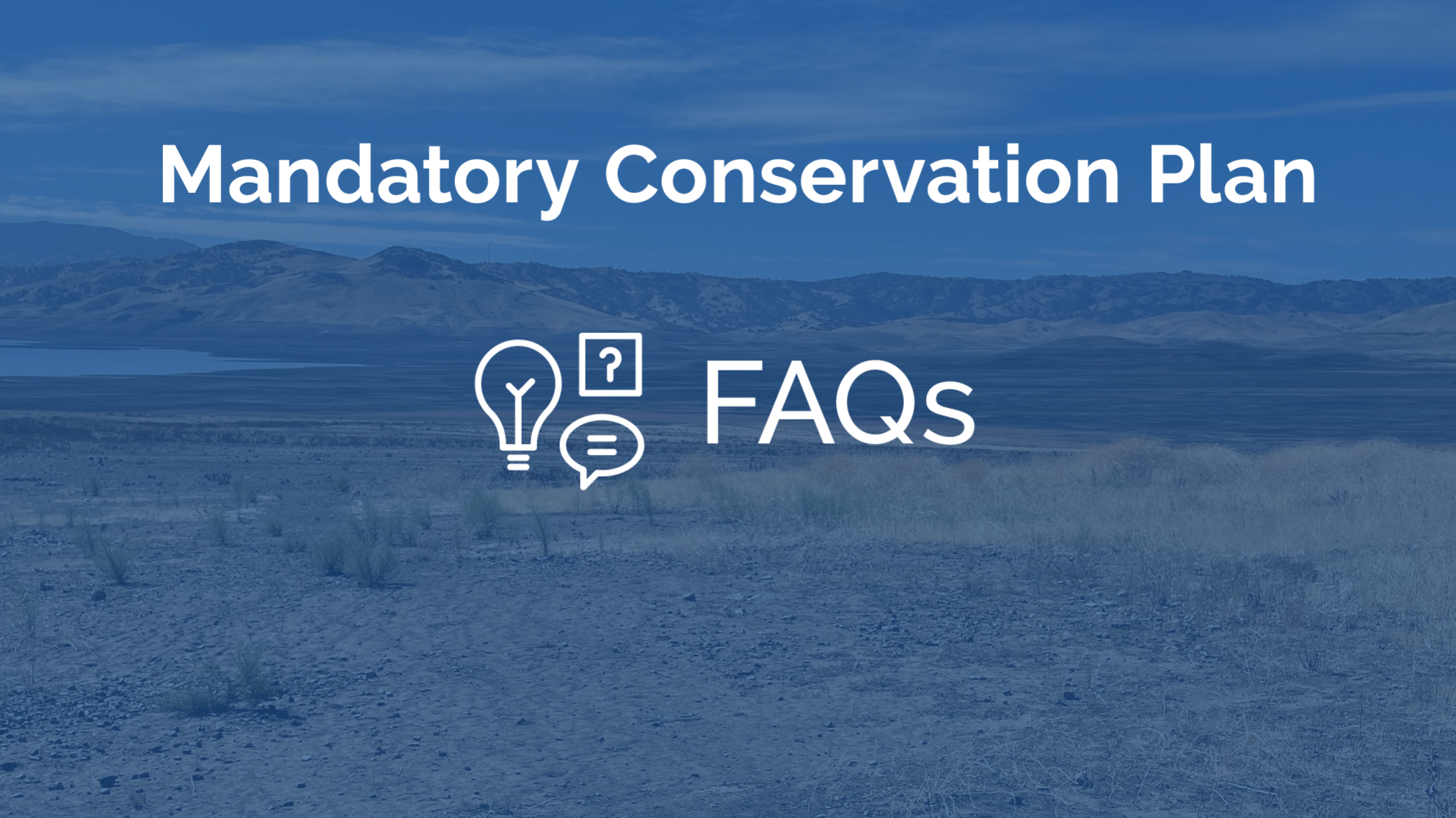 Find detailed answers and diagrams to any specific questions about how the Mandatory Conservation Plan works here.
Image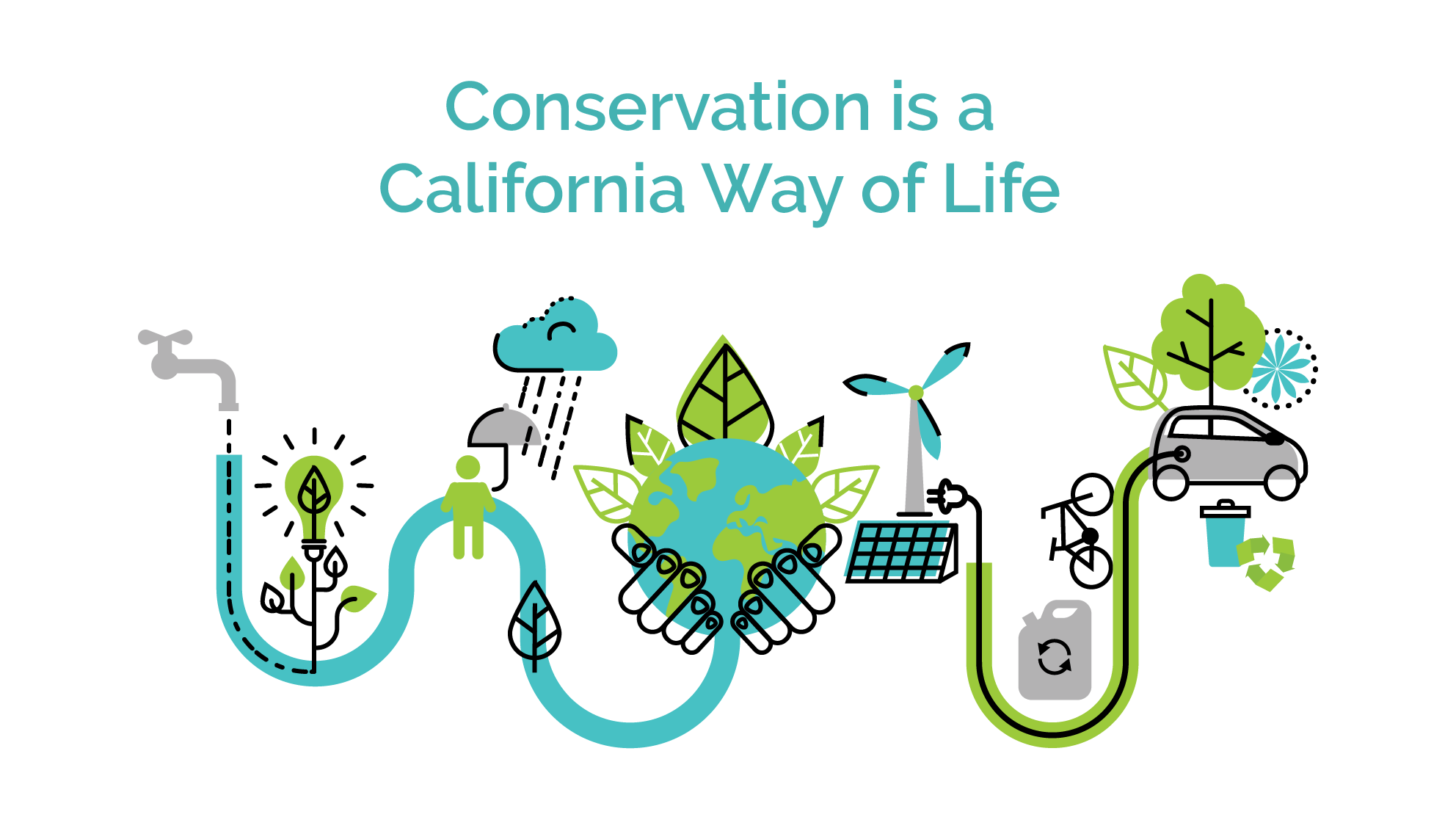 Your one-stop shop for all resources and links pertaining to the current drought.