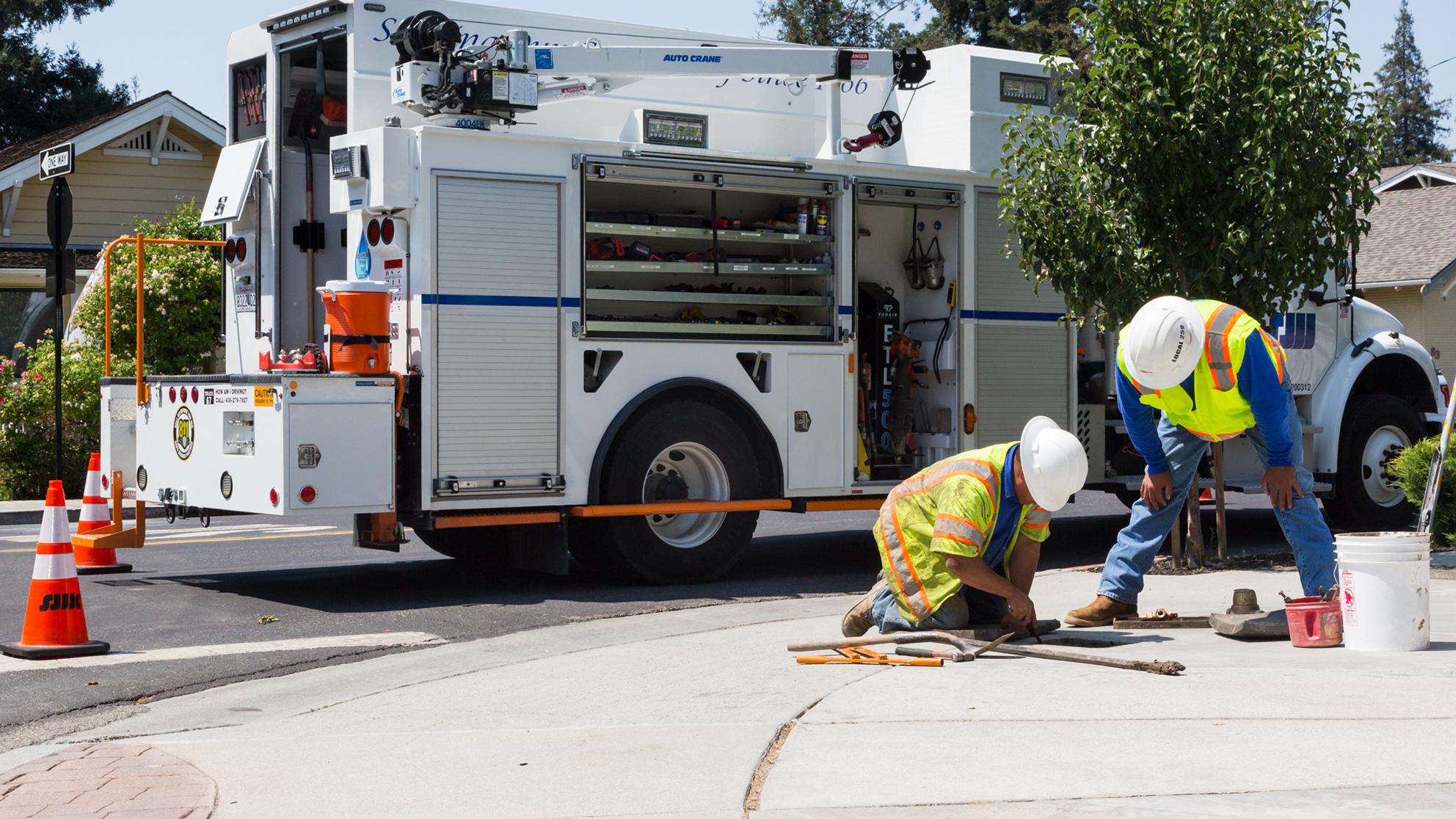 What Happens During Leak Repairs
When a leak is discovered in our system, we dispatch water company personnel to the area to determine the type and severity of the leak. We prioritize the repair of more severe leaks that may create dangerous conditions for the public.
State of California law requires utilities to complete an Underground Service Alert (USA) before digging in the street. Once a USA is requested, other utilities are allowed up to 48 hours to mark the locations of their infrastructure including pipelines, conduits, cables, and other structures in and around the affected area. This standard practice ensures the safety and protection of our own personnel, the public, and other underground utilities. If a leak is so severe that it is created flooding or causing a safety issue, repair work will begin immediately.
Surrounding customers are notified in-person if repair work is taking place urgently, or by letter or phone call, if they are likely to be affected by a planned water outage. SJW makes every effort to minimize the number of customers affected by a service disruption during maintenance activities.
After the USA is completed, repairs are prioritized accordingly based on available resources. It can sometimes take days to repair some leaks because of the availability of personnel and the volume and severity of leaks in the system.
System Leak Frequency
All water utilities experience leaks in their systems and according to a recent study, the average US water utility loses approximately 20% of its water to leaks and fire protection. SJW works hard to minimize and quickly respond to leaks. Through proactive water main replacement and leak repair programs, our water loss consistently averages about 7%, an incredible accomplishment considering the size and age of our water system.
Our Goal
At SJW, our goal is to provide high quality water coupled with exceptional customer service. While we strive to repair leaks quickly, we must do so in a way that complies with the law, minimizes inconveniences to our customers, and is protective of our personnel, other utilities, and the public.