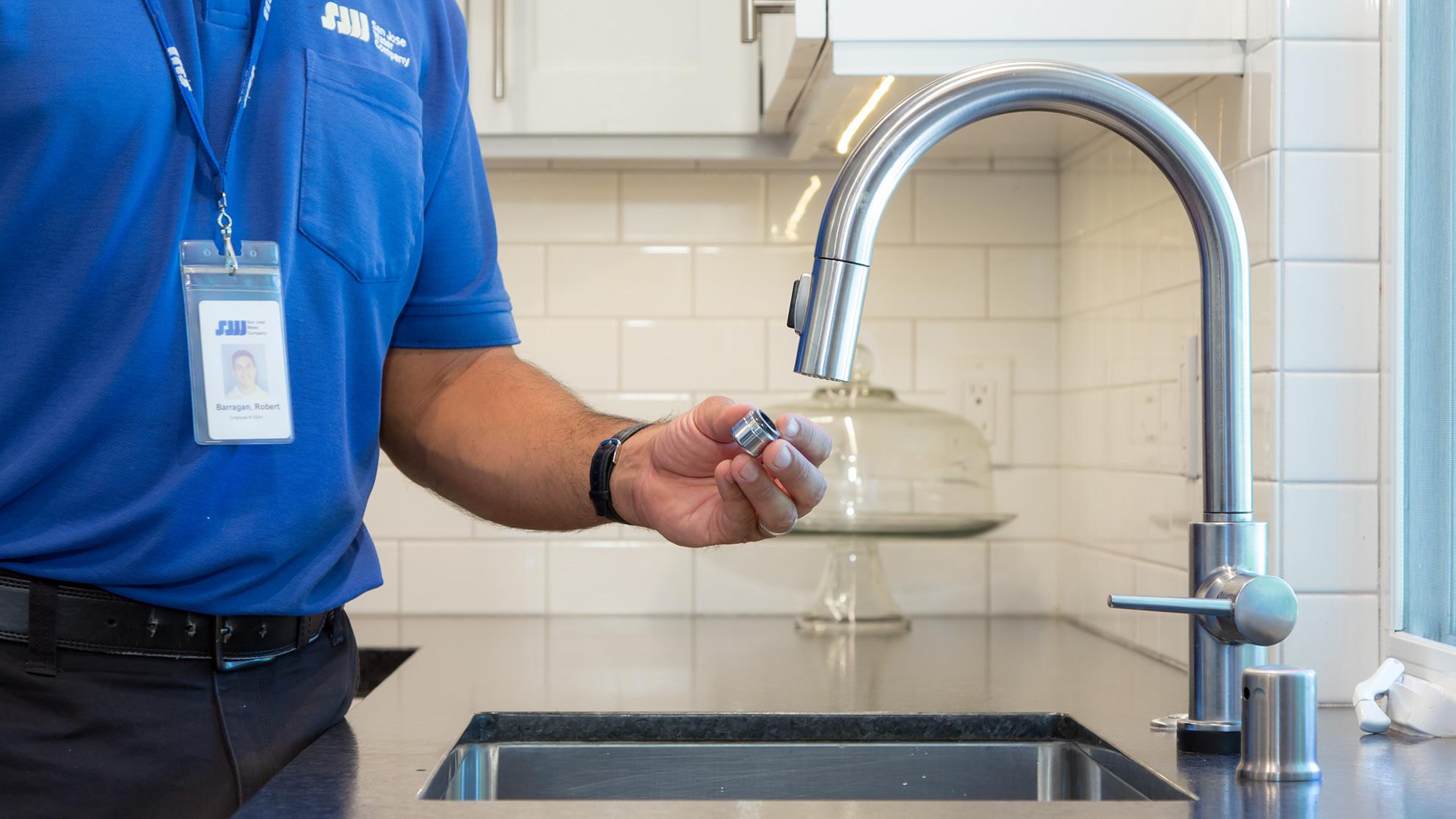 Free Water Checkup Program
Get a Free Water Checkup and Save
The purpose of a water audit is to show people how to use water wisely, and to make their homes and businesses as water efficient as possible. We offer free water audits to single family, multi-family and commercial customers. During the visit, a trained water conservation inspector demonstrates how to read the meter, detects leaks and estimates the volume of any leaks discovered. At the end, we provide additional conservation tips based on the results of the review. We also make referrals to other programs, if applicable.

Schedule Your Free Water Checkups
Contact our customer service department at (408) 279-7900 during business hours, 8:00am - 5:30pm, Monday through Friday.
What Happens During a Water Checkup?
Indoors
We check for inefficient plumbing fixtures and appliances, as well as leaking toilets and faucets.
We adjust the water level in the toilet tank, if necessary.
We install complimentary low-flow showerheads and aerators, if needed.
Outdoors
We show the customer how to read their meter and how to check for leaks.
If a leak is determined, estimate the amount of water lost.
We check hoses, pools, fountains and ponds for leaks.
We review irrigation schedules and make recommendations if needed.
We check for broken sprinkler heads and excessive runoff.
Ready to Save?
Schedule your free water audit today. Call us at (408) 279-7900.