New ultrafiltration technology addresses winter stormwater challenges
Image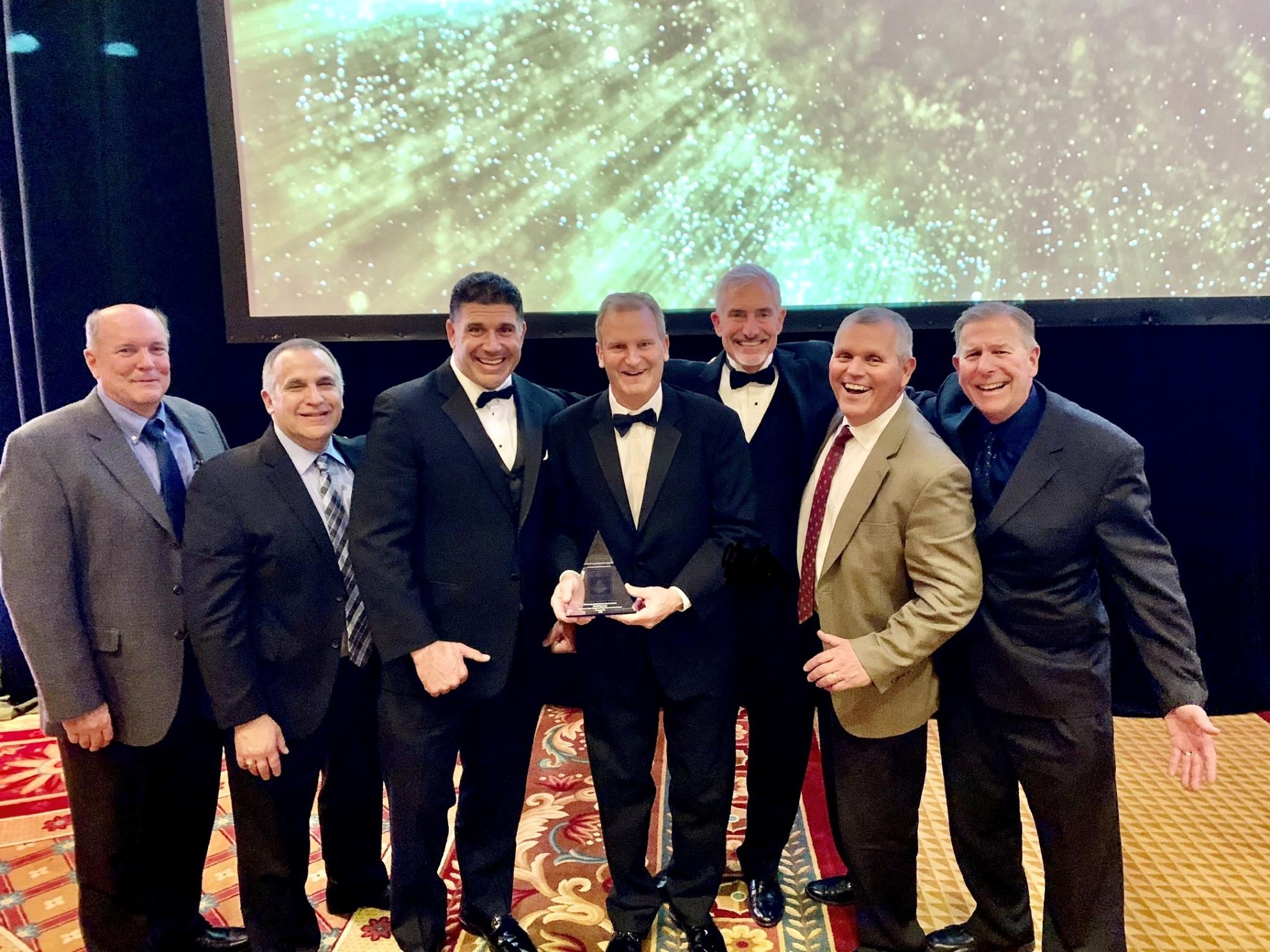 Los Gatos, CA - San Jose Water's newly upgraded Montevina Water Treatment Plant (WTP) has been recognized by the Design-Build Institute of America (DBIA) with their National Merit Award in the water/wastewater category. DBIA is a national multi-disciplinary association of architectural, engineering, and construction professionals, as well as academics, students, and project owners. Their aim is to foster collaboration and innovation to deliver some of America's most successful projects. The Design-Build National Project Awards recognize the most outstanding examples of this level of achievement. Of the 31 projects chosen from across the nation, the DBIA awards jurors selected the Montevina WTP for its state-of-the-art advancements in stormwater treatment.
The Montevina WTP in Los Gatos is San Jose Water's largest surface water treatment facility, serving up to 300,000 people during the winter months and 100,000 people during the summer months. While the Montevina WTP had previously struggled to treat large volumes of high turbidity water during winter storms, it received major upgrades over the course of 34 months, culminating in a ribbon cutting ceremony in  May 2018. Now, the plant can treat water up to 500 nephelometric turbidity units regularly using BASF/Inge's ultrafiltration fiber technology. This system uses semipermeable fibers with tiny pores (1/3000 the diameter of a human hair) to remove particulates, bacteria, and viruses from the water. The Montevina WTP boasts California's first and the nation's largest installation of this kind of technology, and when laid end-to-end, its ultrafiltration fibers could stretch from San Jose to Chicago. With these improvements, the plant can consistently continue to treat stormwater from the Santa Cruz Mountains into clean, healthy water that San Jose Water can deliver to its customers.
Image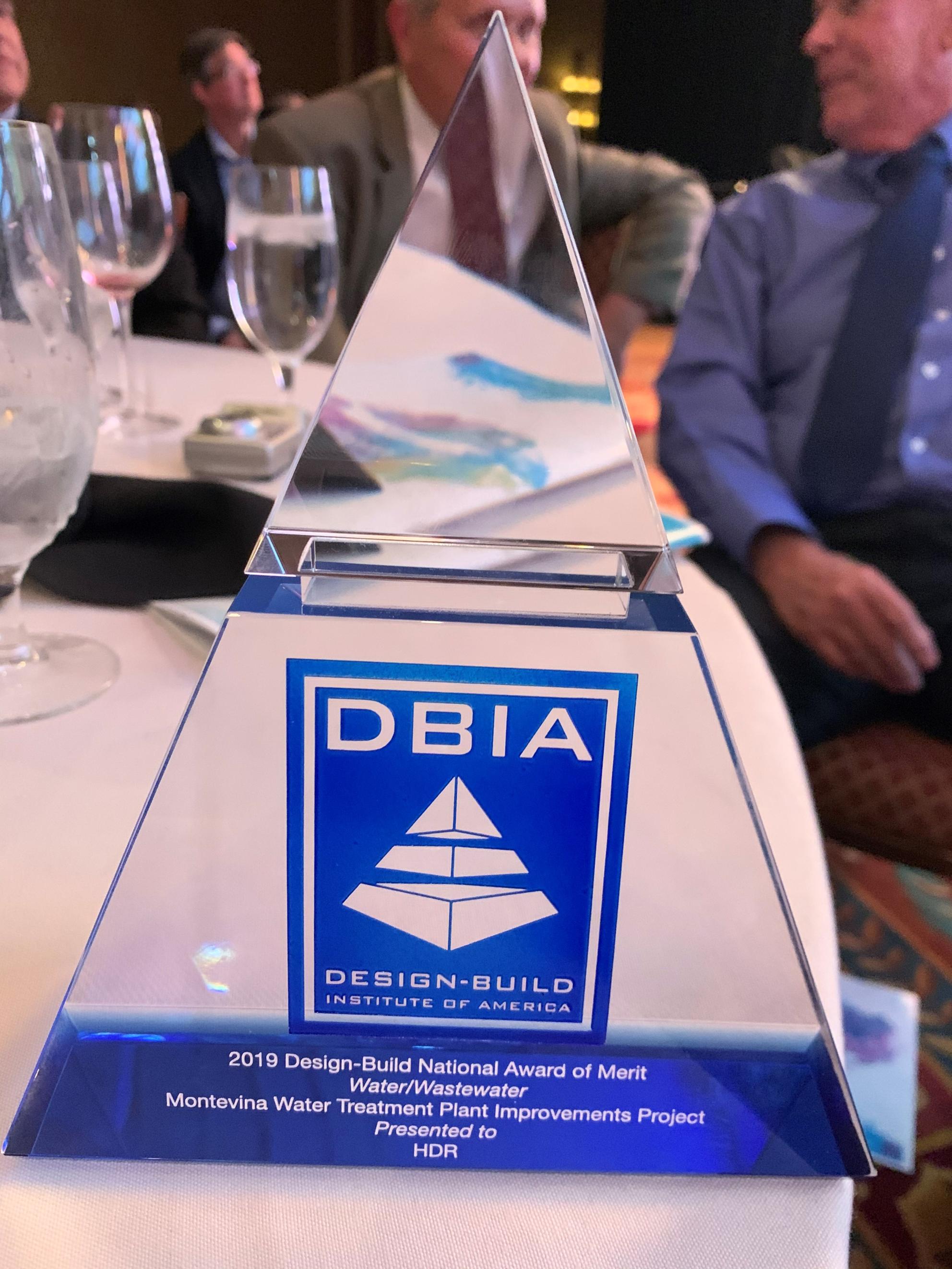 "It's an honor to receive this DBIA award, as it exemplifies our ongoing commitment to problem solving, innovation, and providing high-quality water to our customers year round," said Craig Giordano, San Jose Water's Vice President of Engineering.
San Jose Water's design-build team created a project that met the utility's needs while still managing to fit within its fixed budget. In fact, selecting the ultrafiltration technology saved the water company's customers $1 million. The collaborative design-build environment allowed San Jose Water and HDR (its engineering consultant) to continue their innovative work despite the challenges faced during the four-year project. Other solutions implemented during the project included building a new plant exit to improve safety, repurposing existing concrete structures, utilizing screw press technology to reduce solids disposal traffic in the nearby residential neighborhood, and conducting partnering and technical workshops.
The 2019 Design-Build Conference & Expo took place in November. There to accept the award for SJW were VP of Engineering Craig Giordano, Chief Engineer Ed Lambing, and Montevina Water Treatment Plant Supervisor Josh Karpel. 
For more information about Montevina WTP's recent achievements, please visit: https://dbia.org/project/montevina-water-treatment-plant-improvements/
To see how the Montevina WTP plays a vital role in providing our customers with clean, reliable water, watch the video below. 
Media Contact:
Sharon Whaley
Corporate Communications Manager
(408) 918-7352